Ok, here we go, More Mods to do, I added LED to my outside door handle that will come on with your remote Key fob.
So here is what you need to get 2 LED's of your color 20' of 2 per wire and from any where you can 2 flush LED holder, 2 taps of some sort.
This is the holders i got.
There from Radio shack , all the info for drill size is here.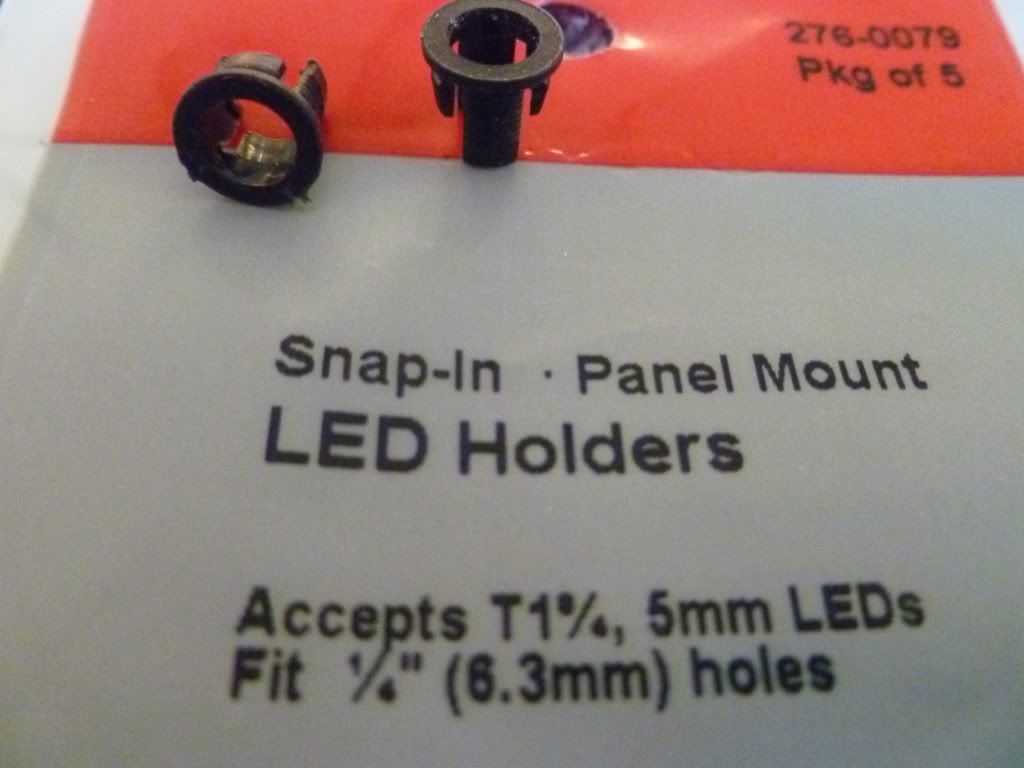 Get your color LED's (P.S. A flat head LED's are the best of this job) and add 12" of lead wires to it, Run 22 gauge wires, Stagger the soldering so you take up the lest amount of room You will see why soon.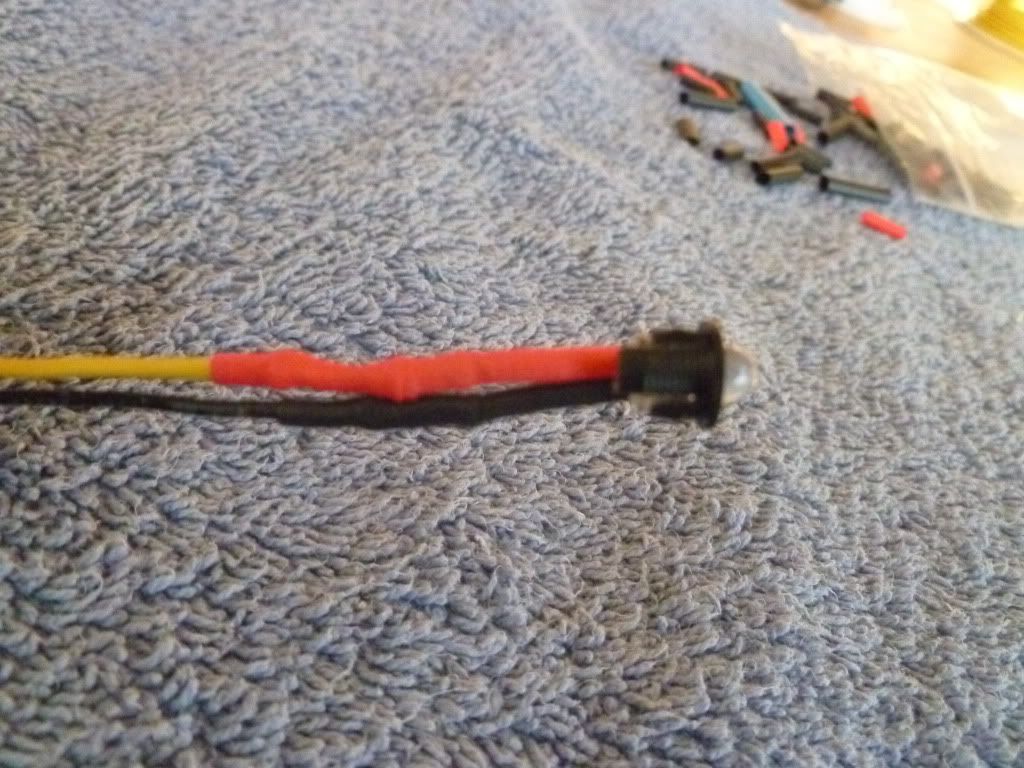 Next ones you take of your door handle rest it on a beach towels so you don't scratch it, Filip it over so the inside is up, Its hallow so you drill 2 holes and feed the wire threw.
First hole is this one.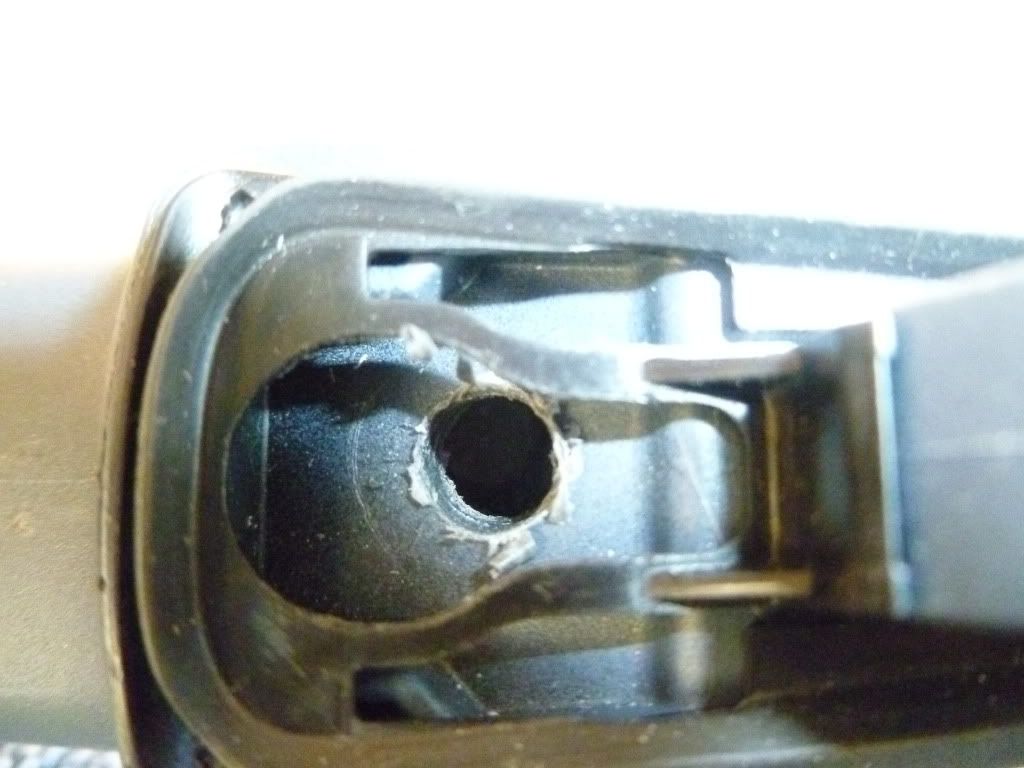 Next Hole is this one.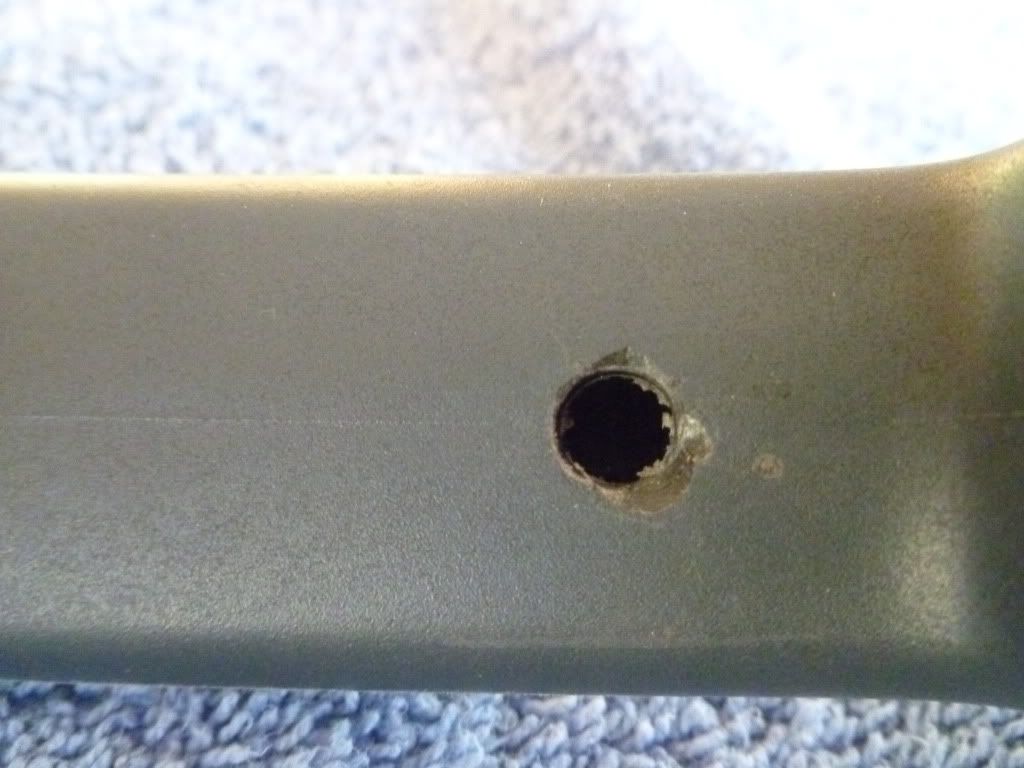 No you run your wires with the LED from the hole in the handle to the end of the handle, And add the holder to the LED.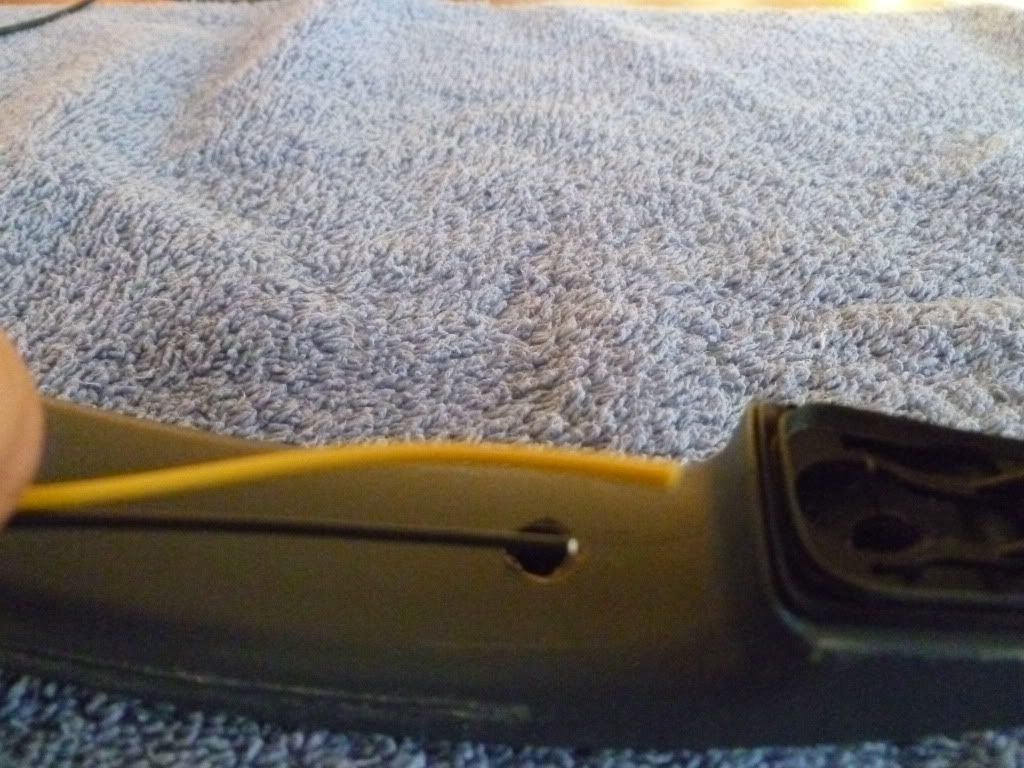 One more pic for you.
Now pull the rest of the wires and push the holder in to the handle be careful not to brake the resister (I did it 2 times).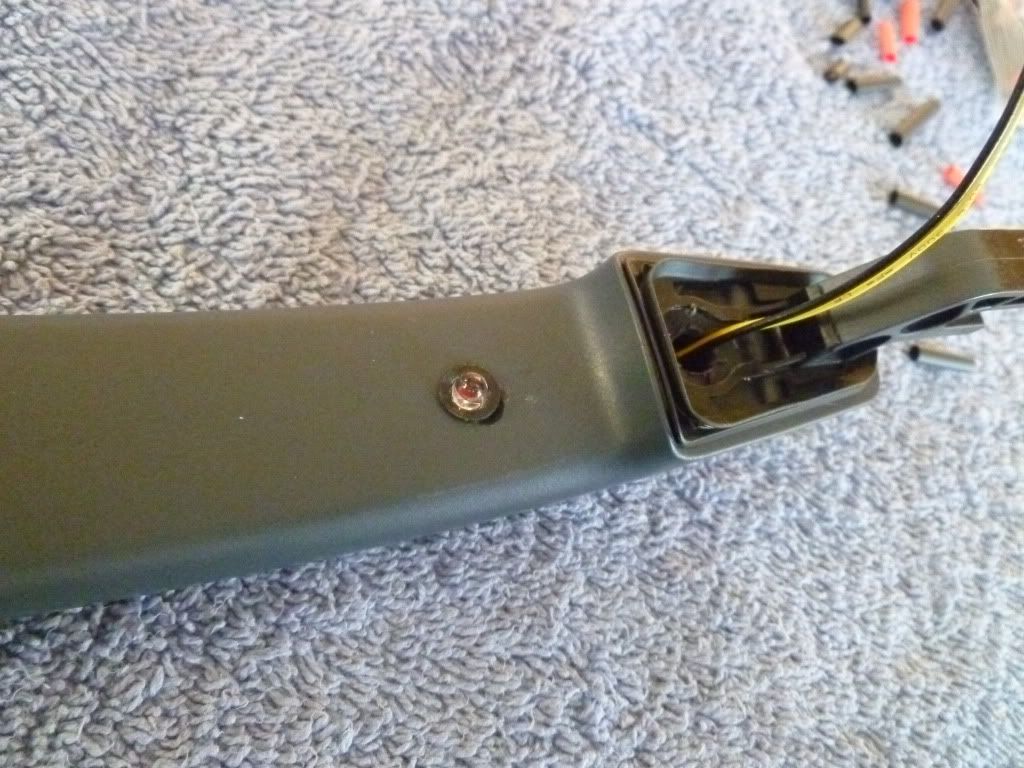 Almost done last take it to a 12v power and test it.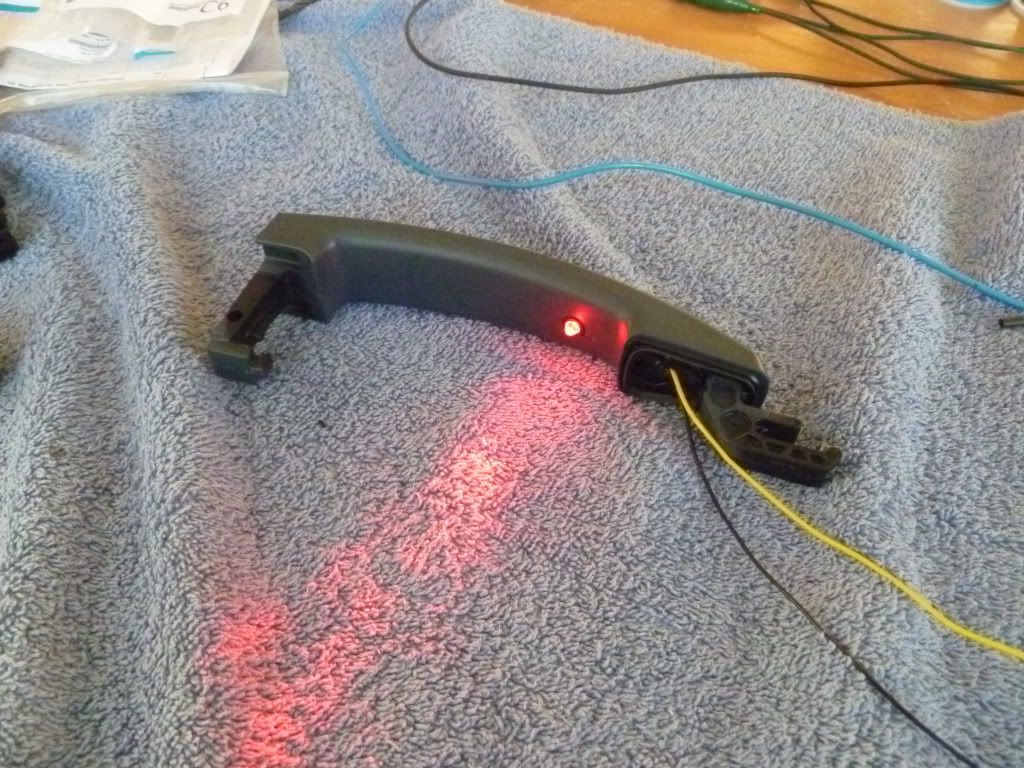 Next i will show you how to remove your door handles from your car, its so easy, from 1-10 a 1.
Hope you like mods as i will show you how to do more.