Quote:
Originally Posted by
blackbee
I didn't mention it as op was interested in the two Injen versions and the numbers of them not the cai unit. But it did get 15 tops I think.
And I only mentioned it because you stated 10hp max from anything other than the long-tube Injen and each of them made more than 10 and I would expect nothing less from the short-ram by Injen. The Injen long-tube is a great design, it's just not for everybody and it's good to see they have multiple designs.
As far as mpg's dropping after mods, it could be driving style may have changed and if you're sitting in traffic more or doing more stop/go driving it affects these cars greatly. I've been averaging around 24mpg with my mods for the most part, but I filled up a little over a week ago and we've had this cold-spell(teens to 30's mostly) and it's dropped to 20.6mpg. My route hasn't changed. I'm actually driving slower than before. Then again, who knows, I may have gotten fuel on the higher side of the ethanol mix(may contain up to 10% ethanol is crap).
__________________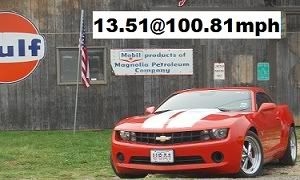 I wake up in the morning and I piss excellence.
-Ricky Bobby
America is all about speed. Hot, nasty, badass speed. -Eleanor Roosevelt, 1936