Here is a clear illustration of how to remove the rear diffuser from the Camaro bumper. The whole bumper itself does not have to be removed in order to do this.
I have taken my diffuser off several times. It's great for painting your stock exhaust cans black, or if your installing a new exhaust, I took my diffuser off to put on my new axle-back exhaust. It gives you a lot more room to work with. Some people have even painted their diffusers.
Tools:
7mm socket
Large flat head, or tire changing tool
Patience!
Lets get started...
1.
On each side of the diffuse is 2, 7mm bolts holding it to the bumper. Looking underneath each side you will see this bolt. Remove the bolt, and then pull the diffuser and pop out the first tab.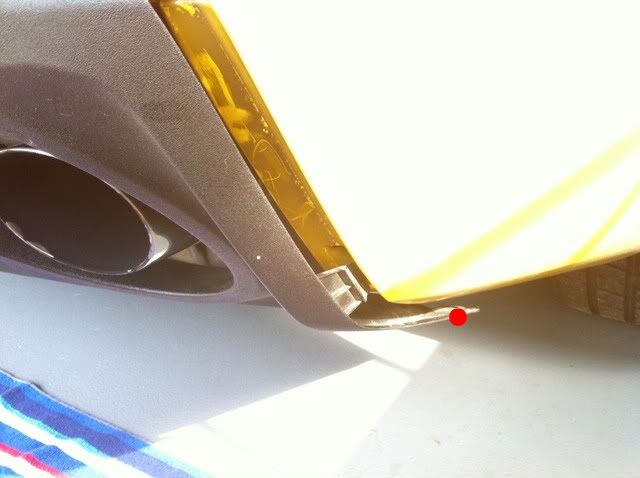 2.
Laying on your back, and crawling underneath the car, you will find 4 more 7mm bolts holding the diffuse onto the plastic bracket that is show in the picture. The 4 red dots represent the locations. Remove these bolts.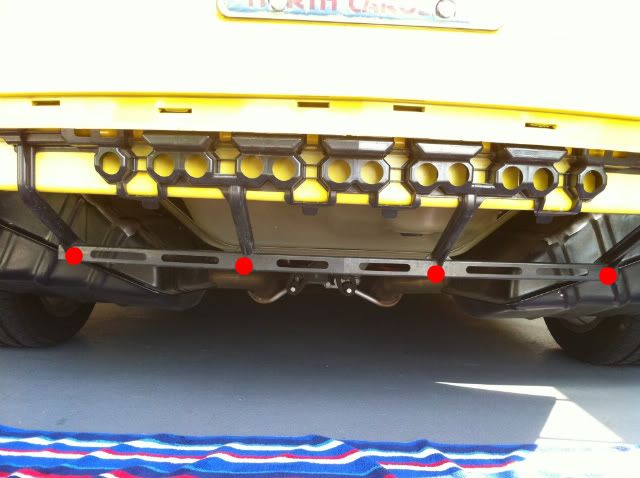 3.
Now that all the bolts are removed, its time to start pulling off the diffuser. In this picture take a look at the dots. This is where all the tabs are. Starting at each side work your way towards the middle. The red dots are the easiest to pull out, and the blue dots get a little harder.
4.
After having the first tab removed on each side, grab the diffuser and slowly start popping the tabs out. The first few are pretty easy, but may require a bit of tugging. Just be careful and take your time.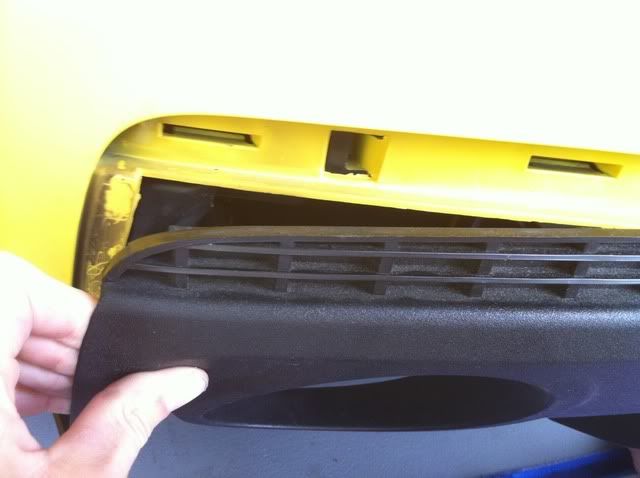 5.
As your start working your way to the middle, start working your fingers behind the diffuser and popping out more tabs. This is where it starts to get a little harder.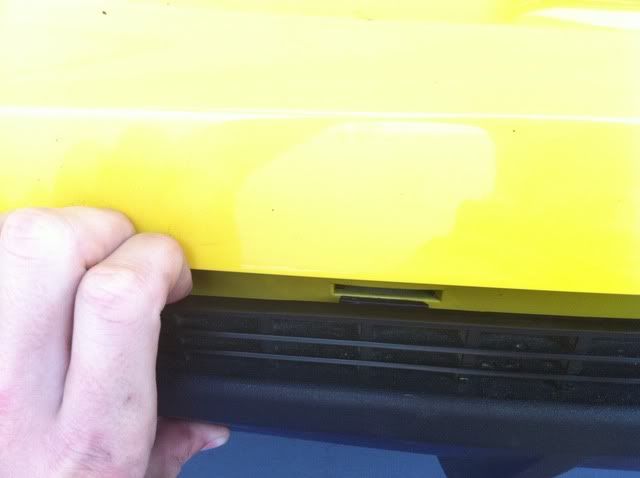 6.
Here comes the tough part. Since you do not want to break the tabs in the middle by just pulling as hard as you can, use the diagram above to get an idea of where the tabs are. Using a large flathead, or in my case a large bicycle tire changing tool, you can slip behind the diffuser and push down on the tabs to release them, and then pull out. Also use a shammy or towel behind the tool so you do not damage the bumper.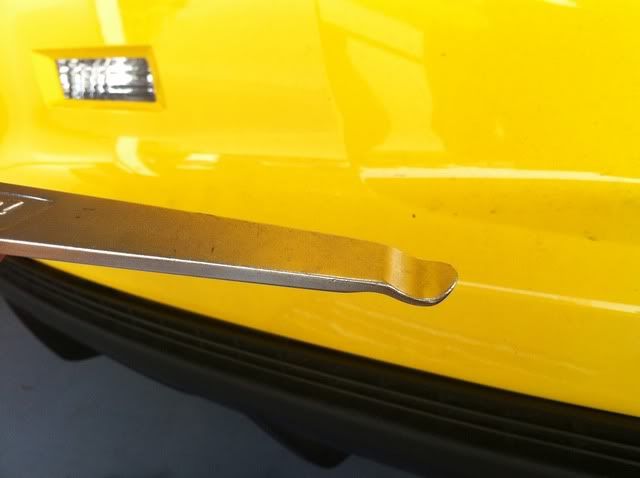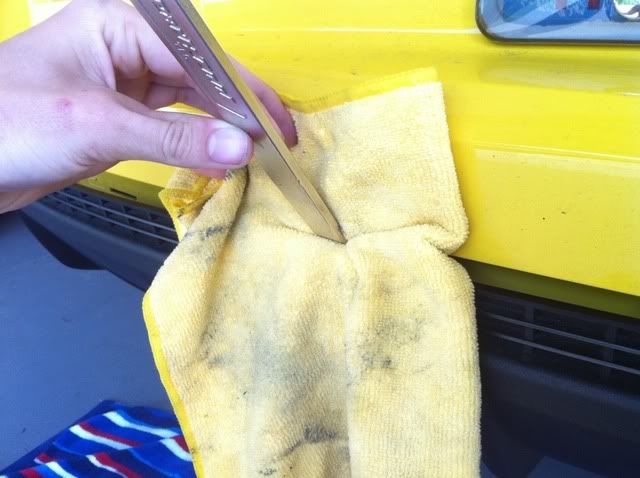 7.
Now that all the tabs have been pulled out, your diffuser will come right off. As stated, just be patient with the tabs, you do not want to bend or snap them. To put the diffuser back on, just snap it back in, and screw back in the 6, 7mm bolts. Here is a close up look at the tabs, and the screws.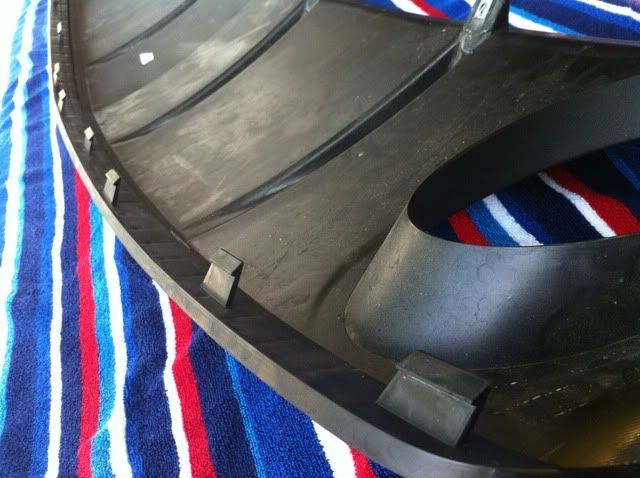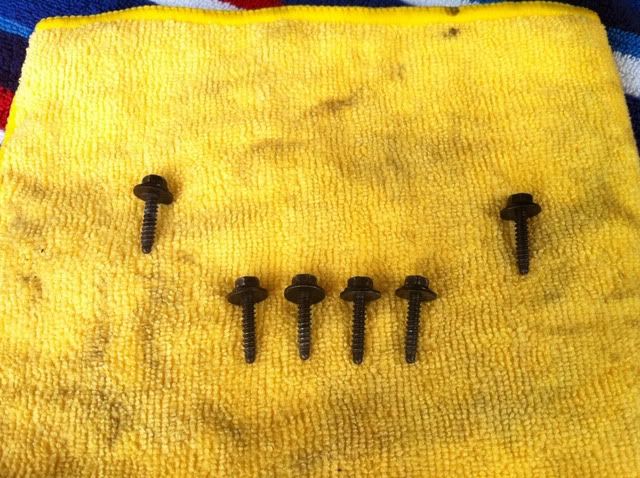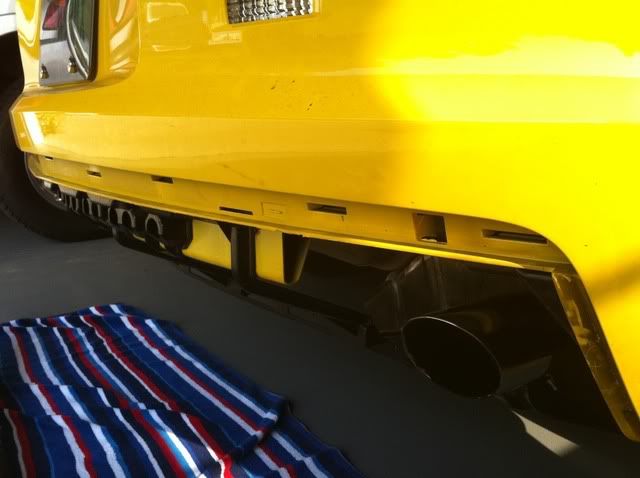 Also a quick tip for removing the exhaust hangers... Using a spray bottle, mix Dawn, or any kind of dish detergent with degreaser, and water, spray on the hangers, and they will easily slide off with your hand.