when you're in love with the 5th Gen, and everyone knows it, how do you surprise all your friends and Camaro5 moderators? " simple," you might say, "just dont tell anyone"... but how easy was that? NOT EASY! leaving clues and talking in code was fun, but AGONIZING at the same time.
at this point, I have to thank our partners in crime... SUPER AWESOME AMAZING thanks to
John Fitzpatrick
and
Becky D
for their assistance in keeping this quiet over the last few months... John let me know when and what to order, and Becky, well, ya know, she's the tracking GODDESS, so she kept it all under wraps from behind the scenes... I didn't even buy the car from her, and she was willing to do the tracking and let me know when the car was built and what the VIN was... now THAT is customer service
this car was ordered back in May from Henna Chevrolet in Austin, TX... they're a good dealer and are selling Camaros at, or below, dealer invoice... catch them on the right day and you might get an even better deal, but we went with them because we've bought four cars from Henna in the past and we have a really great working relationship with them... and they did not disappoint... as usual in this day and age where Camaro5, Facebook and GM Connects are more in the know than the dealerships, we had to coach them on what we wanted to do and when we wanted to order... imagine the look on the inventory manager's face when I told him to go in and order my car and he told me he couldn't... and then, when he tried at my insistence, it WORKED, he had to pick his jaw up off the floor... knowledge is power, right?
we decided on a 2012 Anniversary Edition 2SS convertible with LS3/MN6... we had entertained the ZL1, and might still get one somewhere down the road, but my wife and I felt that the 2012 AE was the car to get for right now... it was the look and feel we wanted... and the drop top was going to be perfect in our central Texas weather which is above 70* 90% of the year.
early on, I started to formulate a plan to do something that nobody else has done, or really, could do... I wanted to minimize the number of people who got into my vehicle and drove/abused it, as well as minimizing the amount of time it spent out of my sight... so how do you take a few people out of the equation? pick it up at the first available spot: the rail unloading facility... now this is not usually something you can do... there is tight security and any unwanted or unannounced trespassers are bounced off the property on their heads... even I, as a railroad employee, have a hard time getting to stay on the property without being questioned... so some long hours of planning and pleading were in order... but, in the end, it was all worth it... VIN 314 was coming home with me from the rail unloading facility in San Antonio, TX... and since I work at the rail yard attached to that facility, this was going to be awesome
John Fitzpatrick was in on this early... he told me when I could order and what was going to be on constraint and not on constraint... I made sure that Carbon Flash was going to be available at start of production, and he verified that it would be... with his coaching, we ordered on 05.31.11... order PRVM49... it was an easy process, albeit requiring some coaching of the dealership, but the hardest part was ahead of us: the silence and not telling anyone what we had done.
when you're friends with pretty much the ENTIRE Camaro5 mod crew, its never easy to keep a secret... these guys know EVERYTHING before ANYONE ELSE... so imagine knowing you're going to get a super awesome car and not being able to tell anyone else about it... at all... until the car is built and shipped... its worse than a gag order, because at least with a gag order, its mandatory and you can just say, "can't talk about it"... the next 7 weeks after we ordered were crazy... we immersed ourselves in work and home and prepared for the car in every way... started saving more, spending less, quit buying toy Camaros because we were getting a REAL Camaro... we did it all... it was like preparing for a newborn... a really BIG newborn... lol
seven weeks after ordering, on July 20th, the news came in: our car was built... VIN 314... "wow, that's a really low number... awesome!" we thought... and then went off to Pennsylvania to visit with the Settlemire and Henry clans... while there, we were informed that the Regal shared the same VIN sequence as the Camaro, so there was no real guarantee that we were number "314" of the Camaro... we could very well be less

Becky D was brought in shortly after we got the VIN... she tracked the car's progress and let me know the status changes... and even kept it a secret! this gal can do it all! if you're not in Austin, TX, and you're ordering a car, I highly recommend her! if you're in central Texas, though, I recommend Henna... they're worth the drive if you're in SATX.
then there was the excruciating process of going from built, to shipped, to not shipped, to bayed, to not bayed, to shipped, to bayed, etc.... how did we do this before we had the internet? does anyone remember when you would order a car and just wait for it? I ordered my '96 Silverado and I just waited until the dealership had it before I went and picked it up... but this, this was difficult... knowing your car is moving around and not knowing where it is GOING... AAAAARRRRRGGGGHHH!!!
finally, it was on a rail car... ETTX 800928... this is where I take over... from here on out, its on my home turf... calls to the corridor managers to make sure the train is expedited and not delayed for silliness... daily, sometimes hourly, checks to make sure the car made connections and weather didn't delay it... planning to make sure I knew when crews were rested and watching as they got called to bring my car closer and closer to home... I knew every move that rail car made for over a week... kept a close eye on the engines to make sure I knew what to look for when I saw them... here's a little shout out to, and pic of, the NS 9932 for bringing my baby boy home to Texas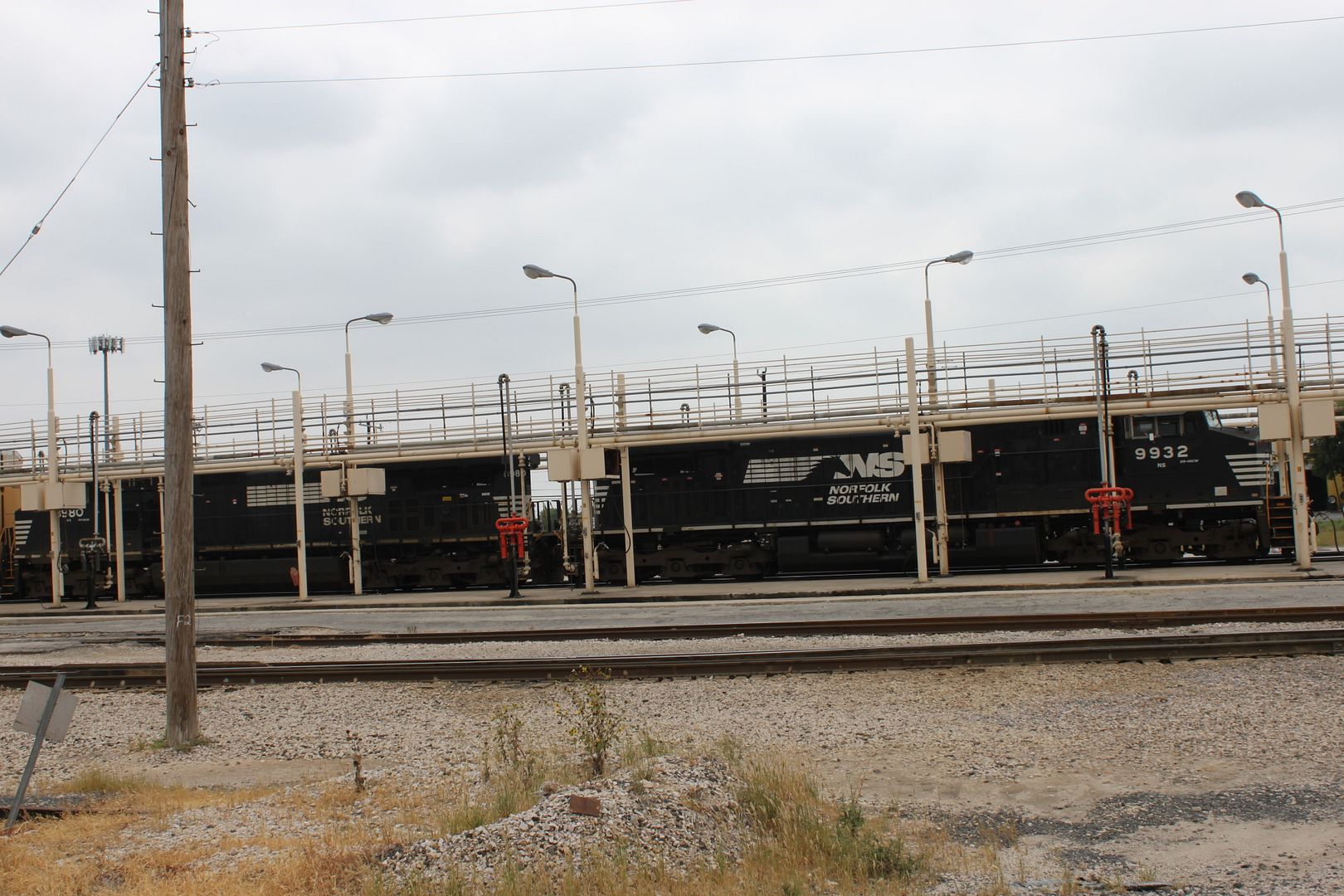 my buddy Keith, KK2010SS, sends me a text yesterday morning to the tune of "hey, get up! you're car is getting close"... he is the only one of our local friends that knew about this endeavour... and he's been keeping it a surprise from our other friends, too... what a guy... he says his 2010 SS, named Sapphire (because she's IBM), now has a boyfriend... lol
anyway, yesterday was the day... the Eagle had landed... the car was in San Antonio... connections had been made, people had been contacted and plans had been made... and it all came down to this moment: this was where the rubber meets the road... all puns intended.
first, lets find this car and get a pic of it
next, for liability reasons, they have to drive it off while we wait behind the orange cones
oh goodness, here he comes!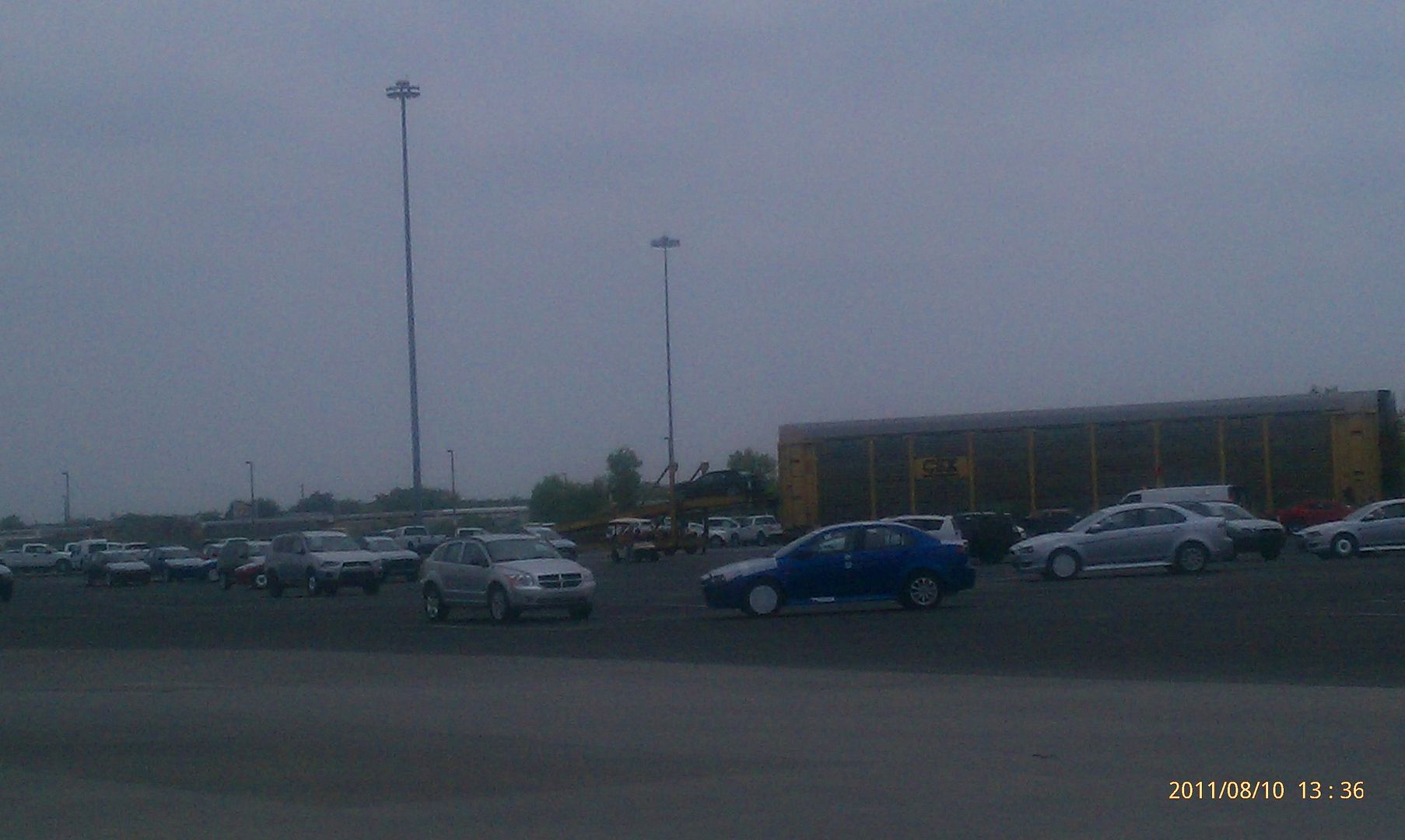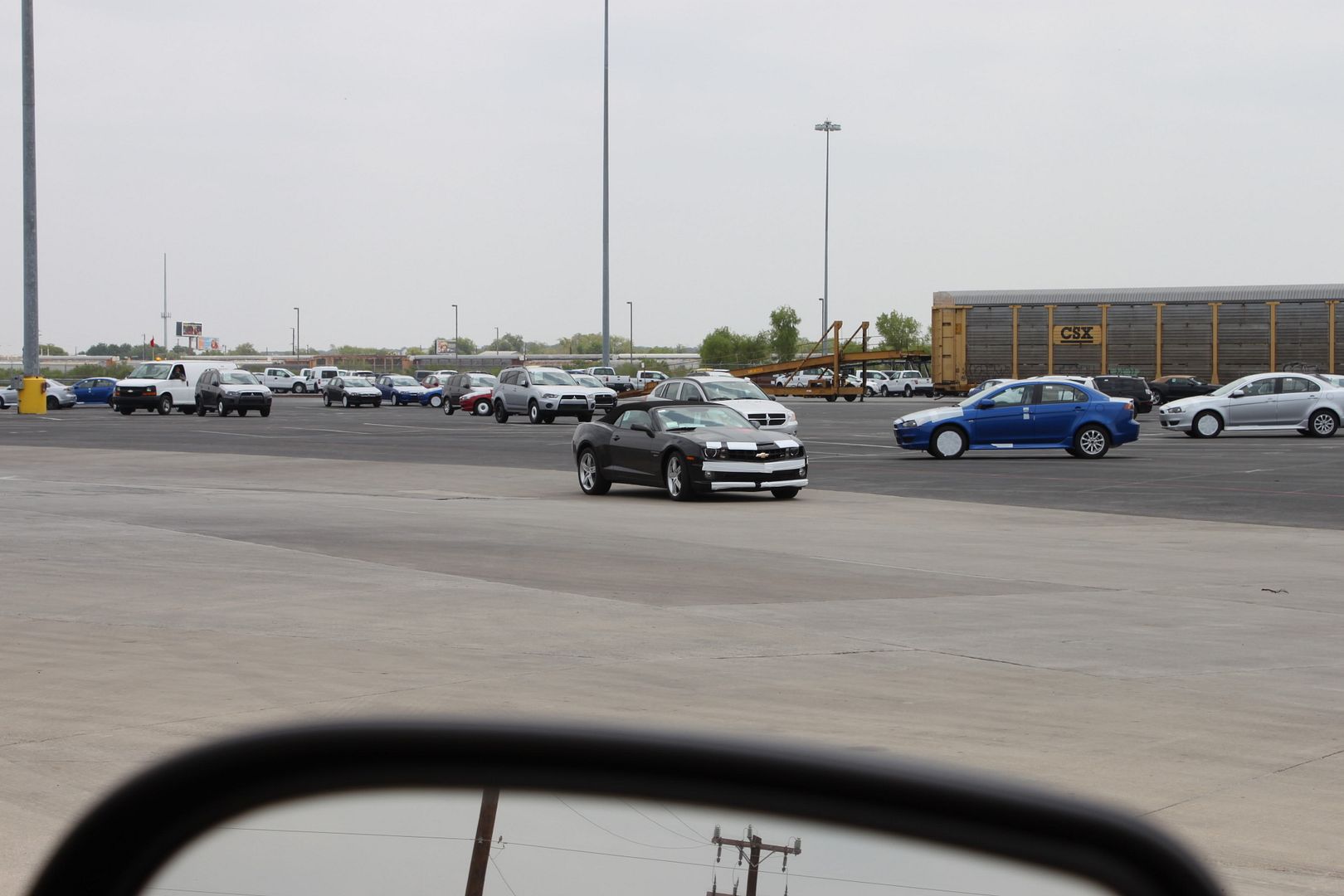 IT'S A BOY!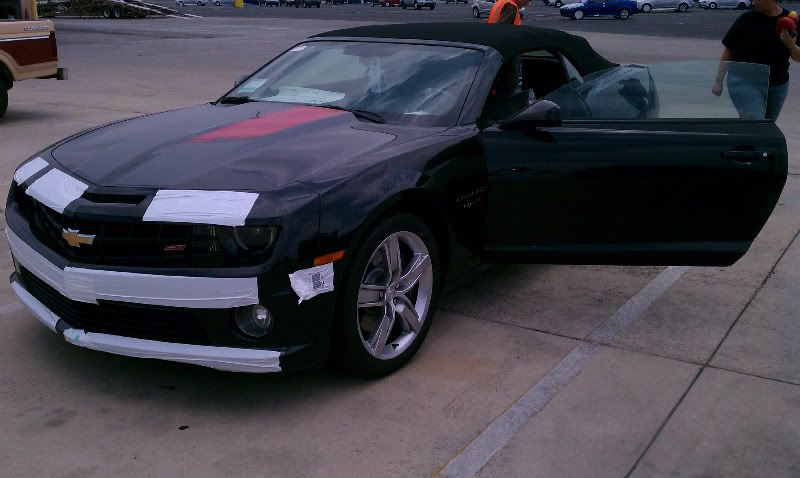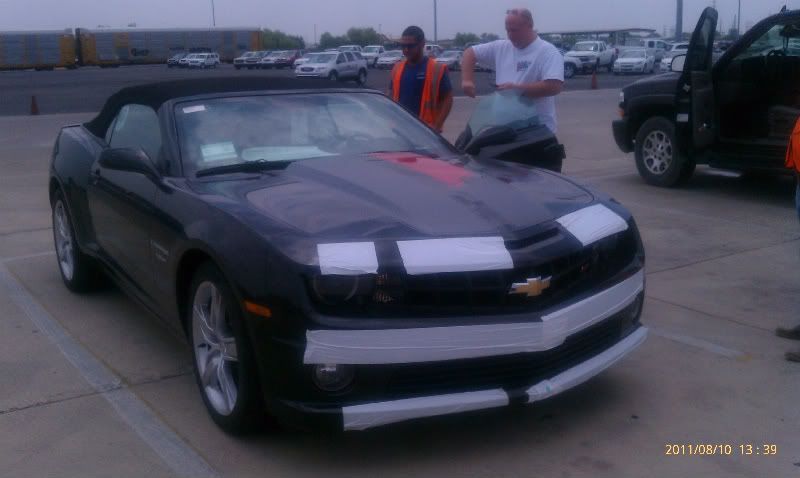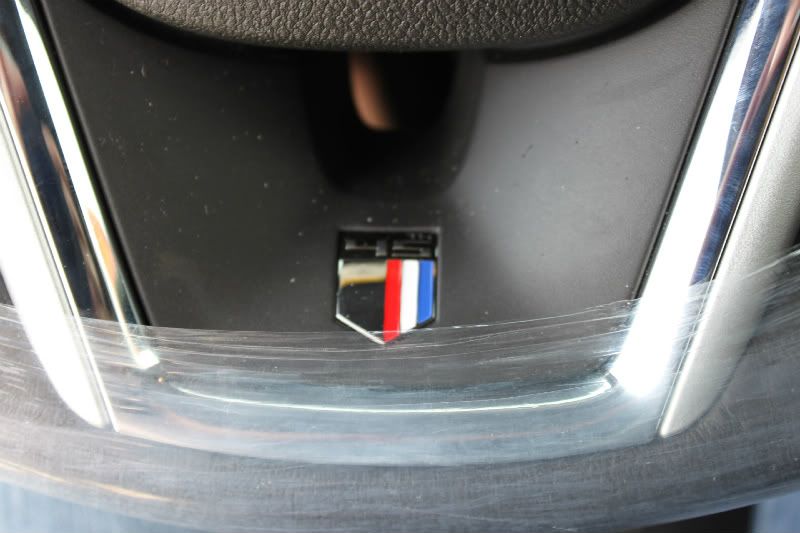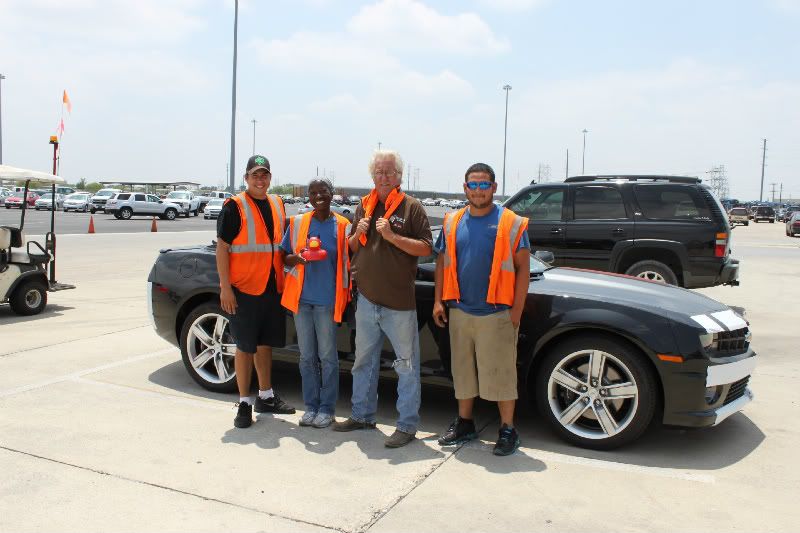 grease pencil marks on the wheels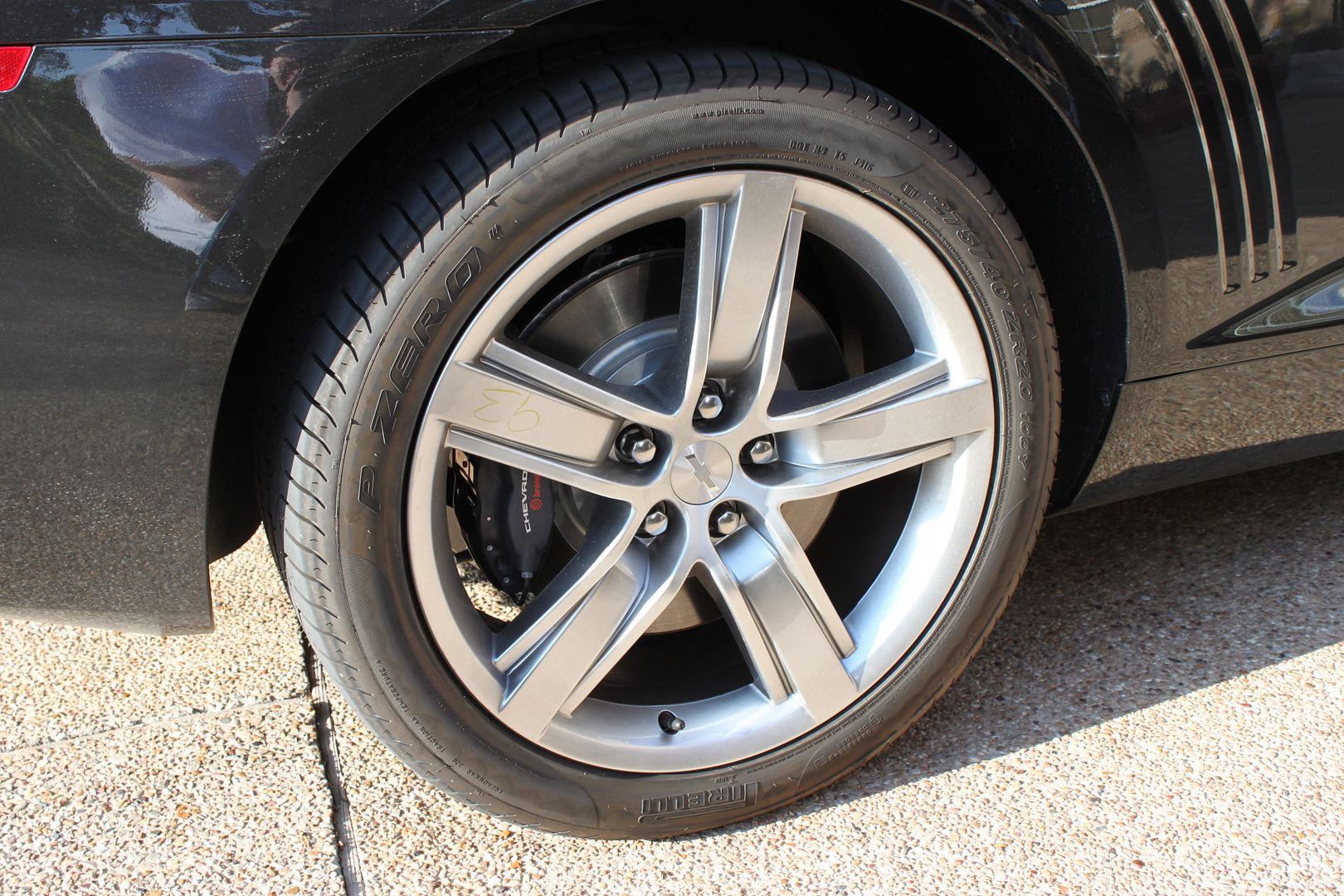 more pics to come as we get him cleaned up and get time to take some... today he goes through PDI at the dealership and gets an inspection sticker... will have to get some pics of him in the sunshine before that happens... but rest assured, this car isn't finished by any means... this is merely the beginning... but for VIN 314, whose name is Orion, this is where it all began.