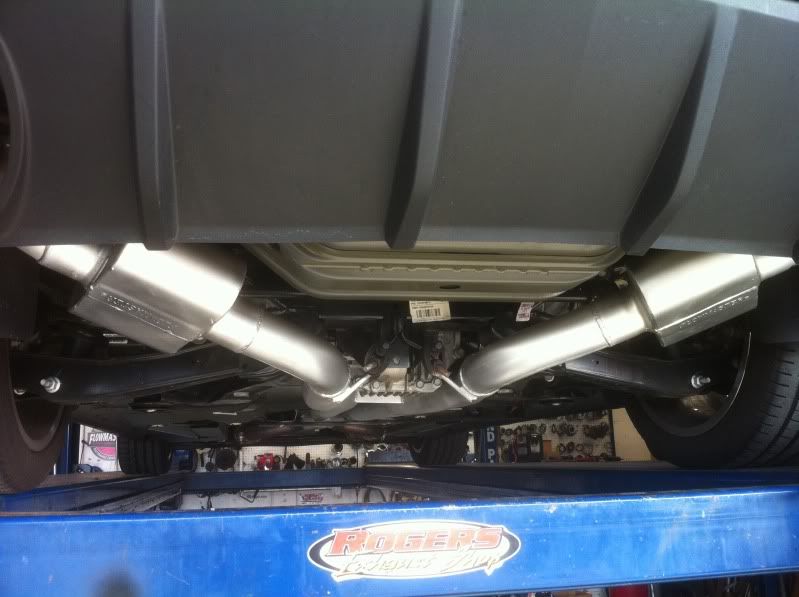 This is the exhaust I had done at Rogers Mufflers in Fontana. There Flowmaster Super 10's and they put them on about 6 months ago.
Now I am having them install my headers and some Magnaflow 4600 series cats.
They do excellent work and they told me their going to suprise me with some new tips also (on them)
If you ever need exhaust work this is the place to go I dont trust just anyone working on m y car and if I had a lift I would of installed my headers but they gave me a good deal.
will post some pics tonight I get the beast back about 2:30pm