Quite a few... but it will depend on what you use it on and how you use it.
If you go with the fog the car option you'll burn thru it much faster than you will spraying onto the app and spreading so you kind of have to make the decision on whats more important 'speed' or 'price per application'
To give you some real numbers I killed a can using it for the following and just tallying it on the lid as I went as a rough estimate to kill a can:
Mid-Sized SUV's - 3
Trucks - 1
Cars - 3
Wheels - 32 (or 8 complete sets of wheels)
PARTIALS: Front bumper and mirrors only - 3
a customer took it a step further:
Quote:
This is the best way to tell IMO, yet I didn't document after each use. Also, bear in mind that I spray two panels at a time, and also the applicator.

Full Can....I weighed 2. They came in at 13.1 and 13.2 respectively. The product amount is 9.7 oz, so the can is 3.4 oz w/cap. I overuse the product just a tad it looks like.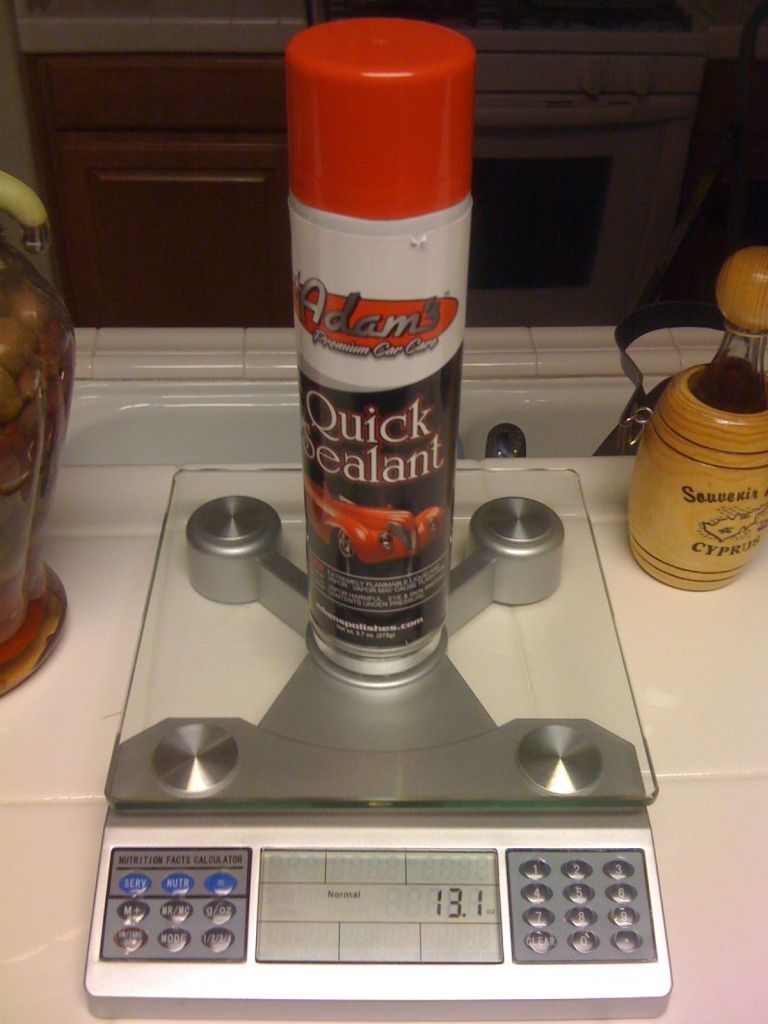 After

2 Mini-Vans (1 Customer/1 Personal) (All Glass and Paint)
1 Audi RS4 (Double application on front bumper, mirror housings)
2 Sets of Wheels (8 wheels)
-----------------
9.7 - 2.5 (5.9 - 3.4) = 7.2 oz of product used or about 74% of product.