2010 2SS/RS
3/12 - Bought with slotted rotors, CAI, Passport 9500ci, Hurst short throw, and Magnaflow cat back.
Added since then:
JRE Rough Idle Blower Cam w/ supporting parts
1 7/8" LT Headers (no cats)
Catch Can
Colorshift 2.0 halos (fog and headlights)
20" 20x8.5 front and 20x10 rear Falken Wheels
OEM P-Zero's up front, 315/35R20 NT05R DRs in the back
Alittle piece of mind for my home built catch can.
Color Shift 2.0 DIY install complete
Wheels and tires (My DD in the background, 07 (new body style) F250 long bed crew cab)
No baseline dyno, but here it is as of today 7/26/12
*105°F @ 37% Humidity - 465.78 HP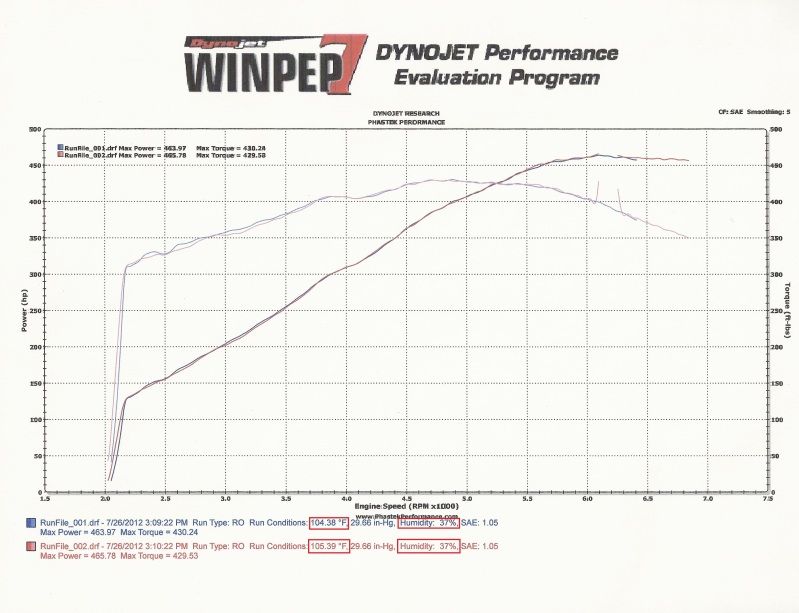 http://youtu.be/78HREsKdp6A?t=30s
As of tonight 11-2-12 I rewired and relocated the passenger side. Wanted to start there because its the harder side. Still need to rework the EVAP garbage and the valve cover vent. Then I'll move to the drivers side.
I put the passenger side coils on the outside of the fuse box and moved the connectors that were there to under the fuse box. Also ran the coils pack harness under there.
Also I have temporarily removed my catch can out of laziness. It'll go back on when I finish the drivers side. But it caught about 1 oz in 5k miles. Pure oil, no fuel smell. So my home kit has done great. My clear sight glasses show no oil coming out, only some yellowish fuel/vapor residue in the outlet sides sight glass. I had an inlet side sight glass also so I could ensure it was working, they will both be history.
11-3-12
Got some done this afternoon.
Passenger side coil reroute done (80%).
The cool location is temporary, I plan on moving them when I get a S/C.
As it sits. Tomorrow I may reroute the positive terminal.
Still have a 2012 HUD kit, afterburner tail lights, e cut outs, and much more in boxes. I need more time.
11-4-12
LED reverse lights installed.
11-5-12
HUD install complete.