Quote:
Originally Posted by
dab86
I just bought a 2012 camaro ss automatic and the stock exhaust does not sound very good. My friend just bought a mustang gt and its stock exhaust sounded amazing. Is it just my camaro and i got a dud?? Or do they all sound kinda weak? Thanks!
An aftermarket axle-back will definitely help with that! Check our LSR axle-back exhaust, it's made in the USA and features a lifetime warranty: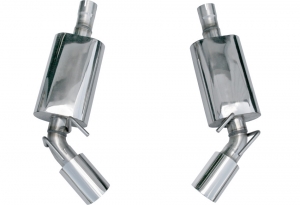 Video:
Let me know if I can help you with anything!