Thought I'd post up my convertible Rear Seat project for those wanting some covered storage area and doubles as a dog restraint for those wanting to take their small pooches for a drive (yes; I'm one of "those people"
)
The base is made out of 1/2" plywood and then covered on one side with foam base and color matching vinyl and stitching. There is also a netting that attaches into the mounting holes for the OEM windscreen.
The netting can also be left down to protect the area under the shelf. Great place to put coat/hats, etc without blowing out.
The shelf is held in place by male/female clips that are anchored to the seatbelt mounting points under the rear seat.
The reverse side is covered in a carpet material and has hardware for attaching dog leash and adjustable/tighening mounting clips.
All thats left to do is load up the pooch...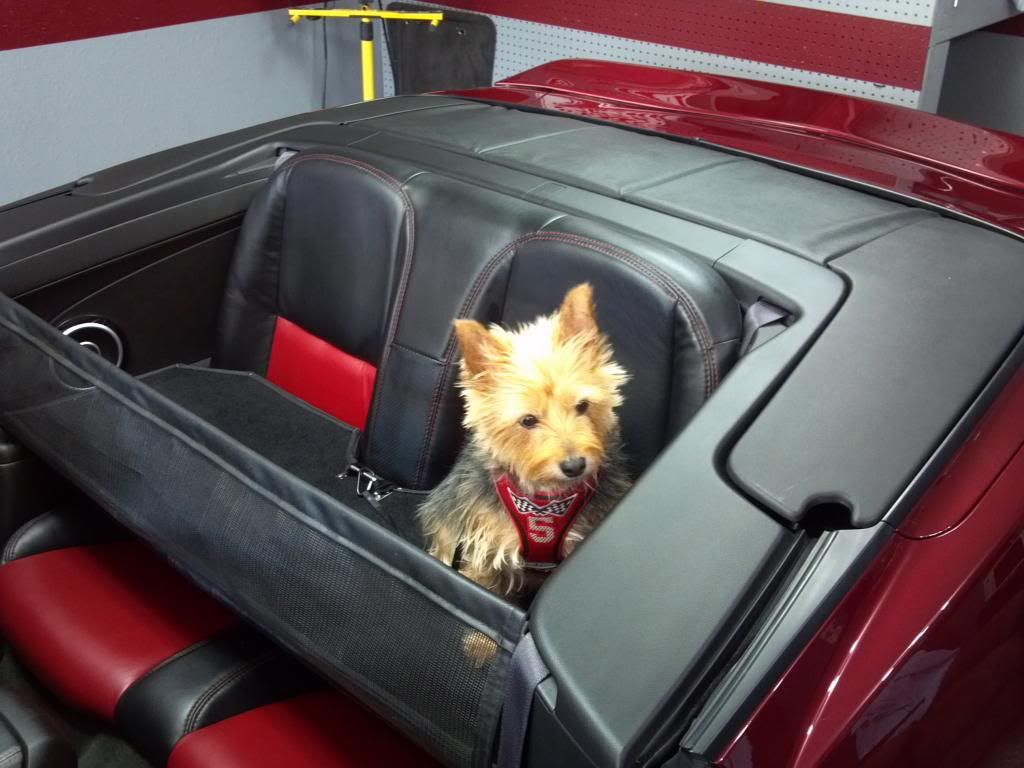 and CRUISE!!