Yesterday Julie brought me her car for some tips on safely washing and drying it. BY 900 AM it was already 85+ degrees. Before her arrival, I had already set up the canopy for some temporary shading of our demo.
Before we washed the paint and glass surfaces, we cleaned the wheels and wheel wells first.
I see more and more threads about water spotting during washing. Unless you are doing this before sun up or after sun down, it can be a source of frustration when it comes to drying. Down here in Texas it is no different. With the summer months, the rinse water can dry in seconds on the surface.
A couple of days ago, I tested the quality of my own water here. With this measuring tool, it shows to have 294 PPM of total dissolved solids in the water. It's these particles that show on the surface after the moisture evaporates or is wiped off the paint or glass.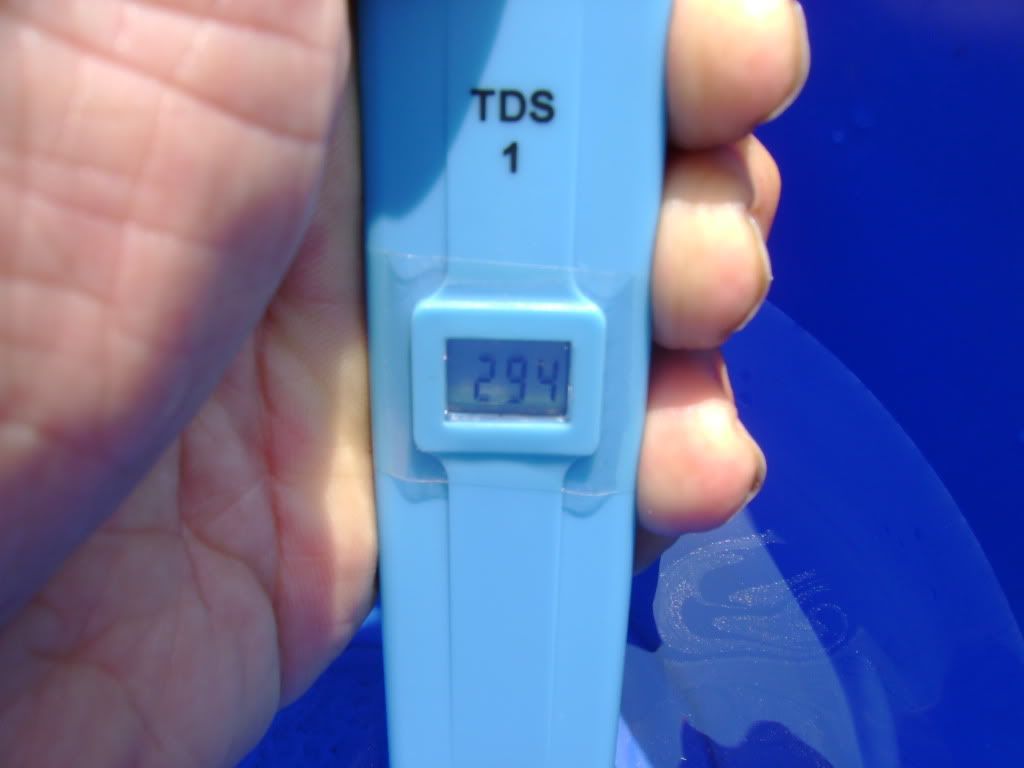 I picked up a portable water deionizer tank for testing to help make the wash process easier to accomplish. After running the same water source through the DI tank, the sample now shows 0 PPM. This will result in spot free drying.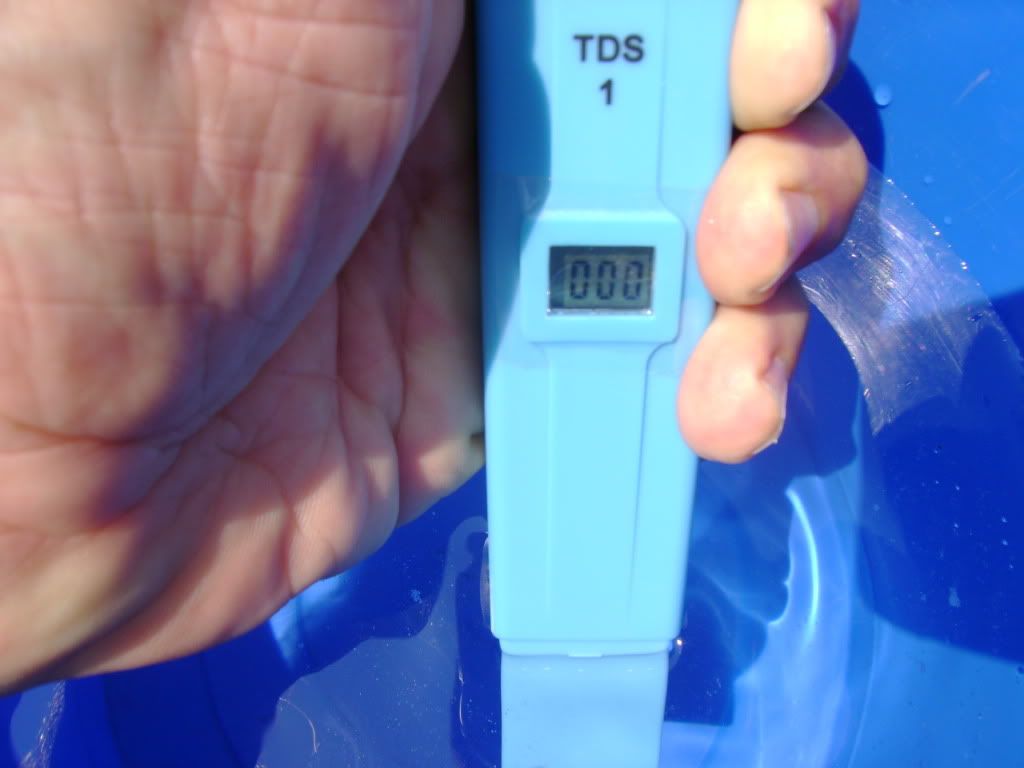 Starting with the wash process, we lightly rinsed off the paint and glass to remove any light dirt and road film before washing. After showing Julie to lightly swab each panel to break the surface tension that holds the remaining surface dirt and road film, I had her finish each panel one by one from top to bottom.
I rinsed off the the entire car with the DI treated water and watched it evaporate from the surface for the next several minutes.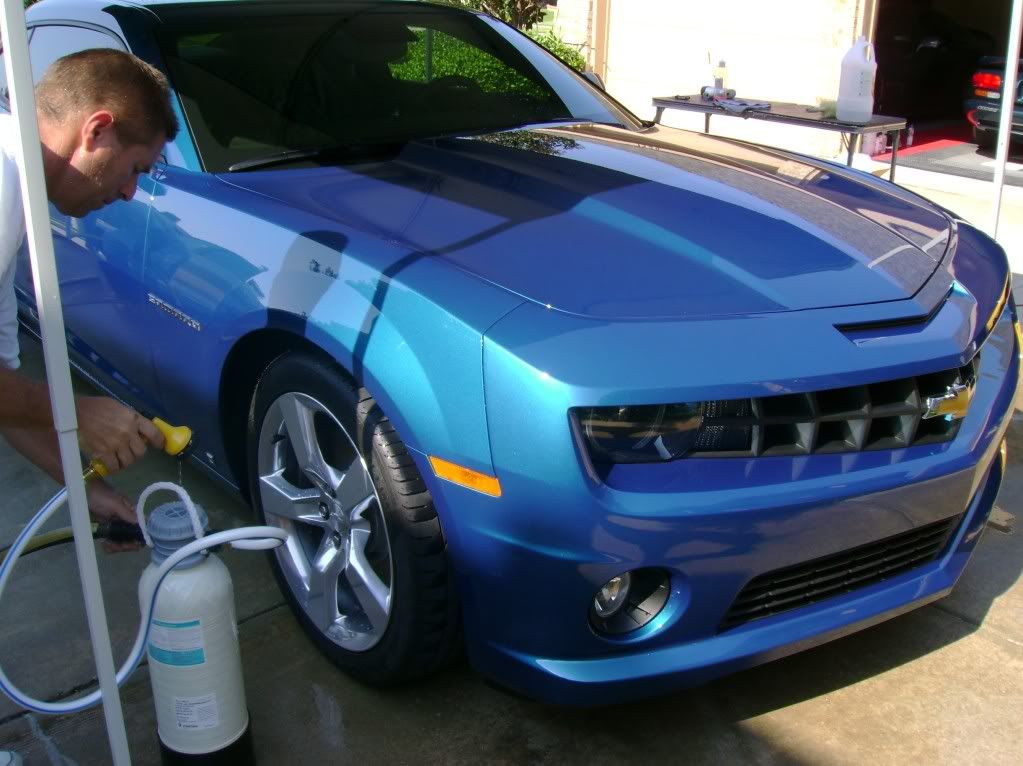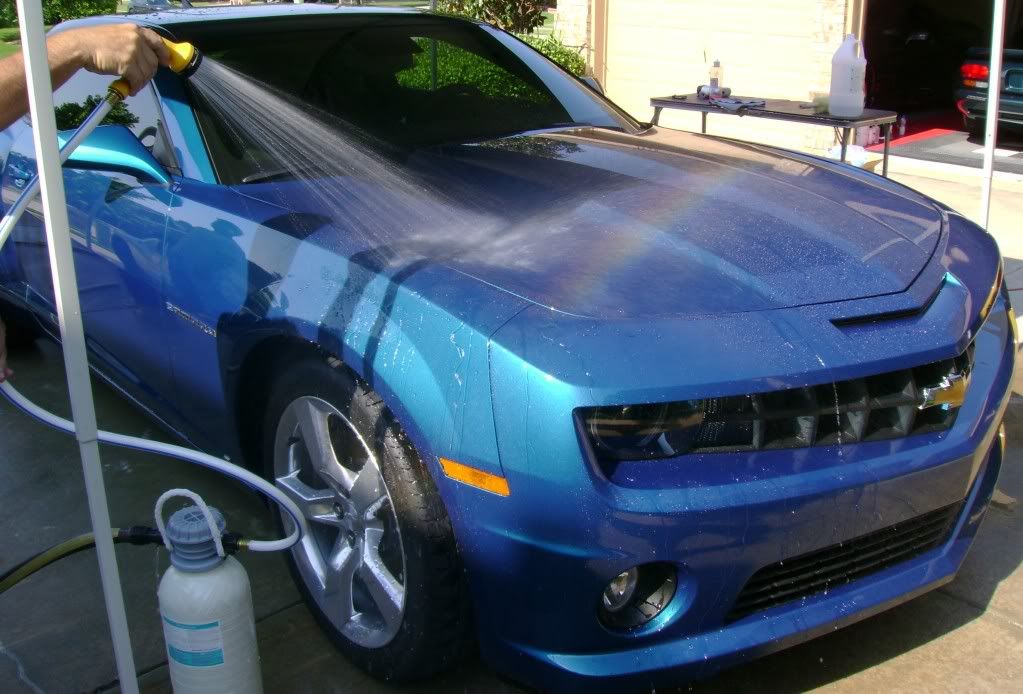 Julie took these pictures over the next 10-15 minutes to show the drying effect on the paint. If this wasn't with the treated rinse, the surface would be covered in heavy spots as it dried in the sun.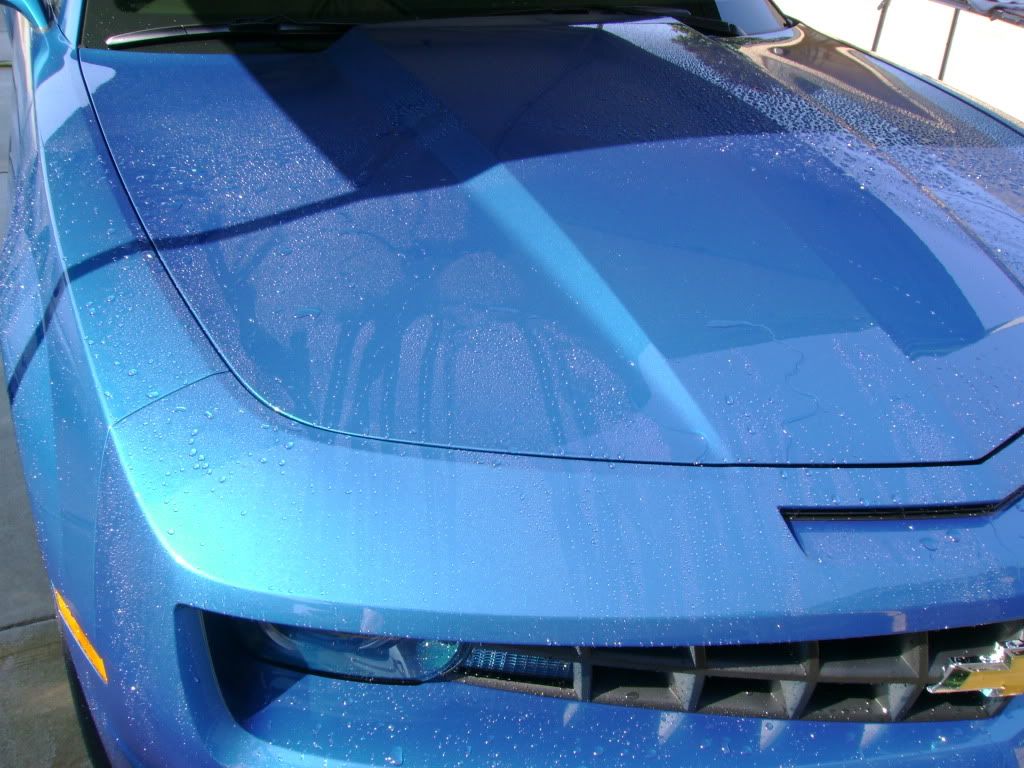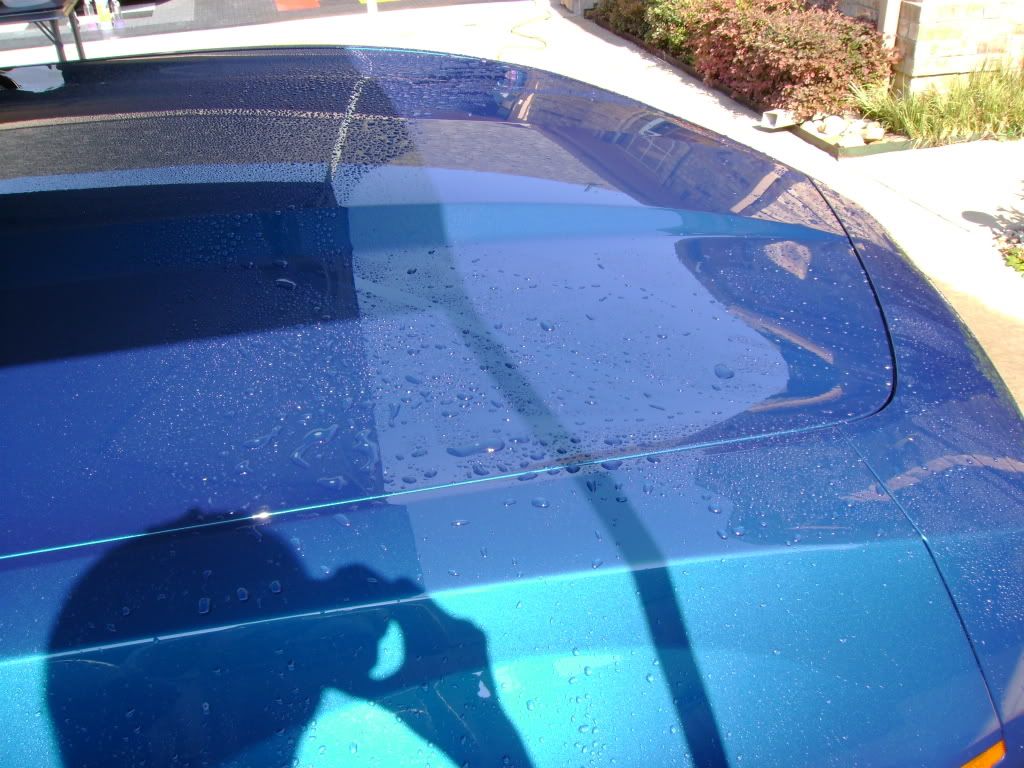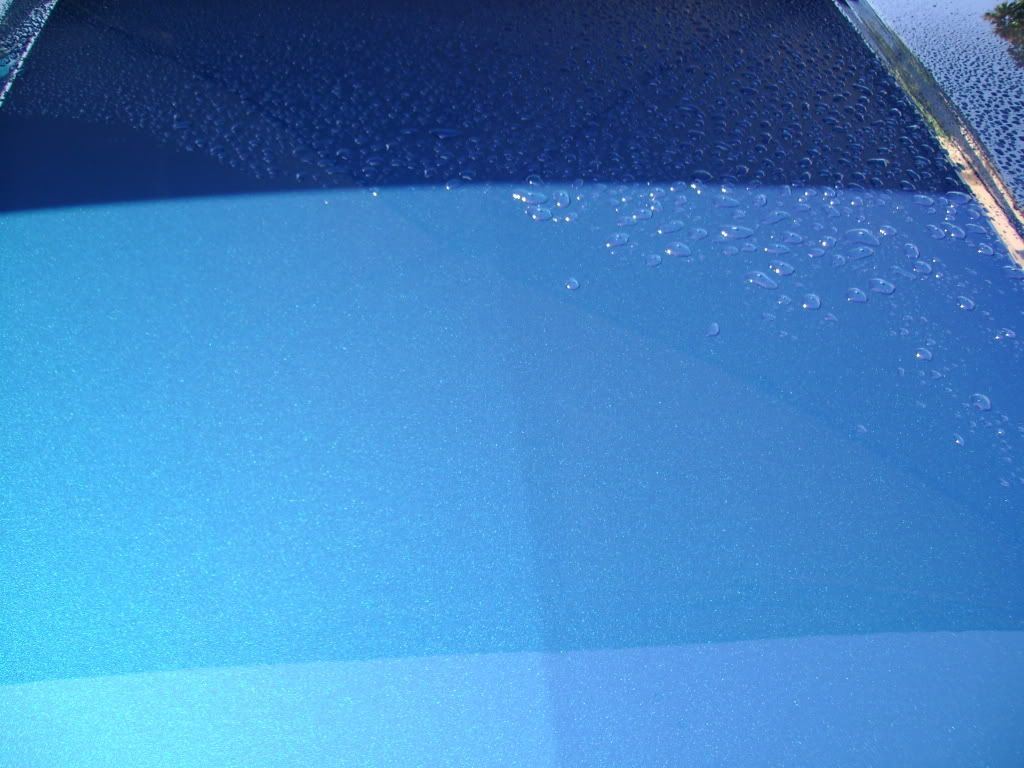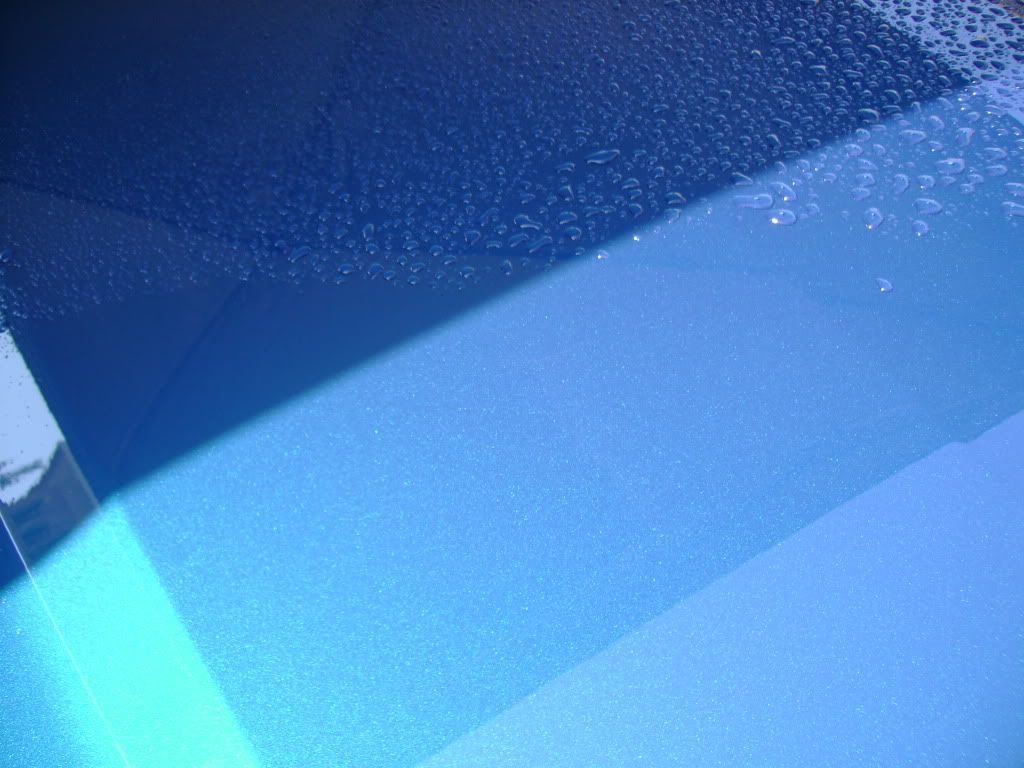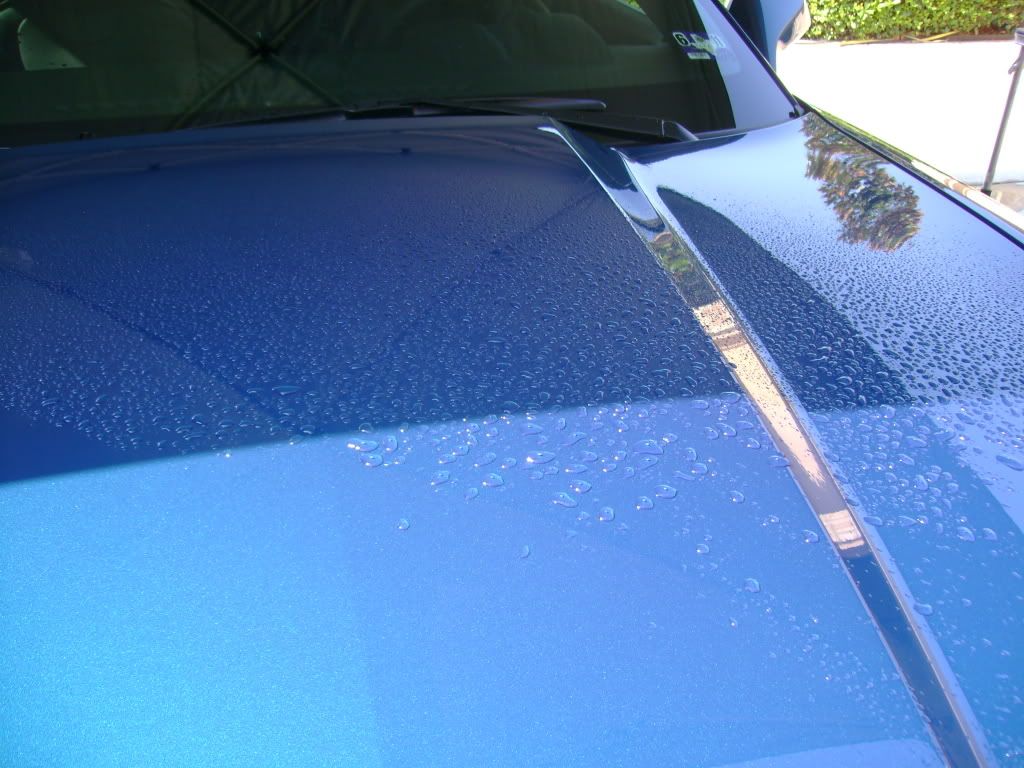 We are looking into selling these tanks/accessories in the near future. Stay tuned for more details.
Feel free to contact me with any questions.