I've run a set of 275/40R20 NT555R's on my bolt-on L99 and went 1.85 with them last year. They are a definite improvement over stock tires, best I could go on stocks was 12.7 on a 1.92 and best I went on the 555R's was 1.85 as mentioned.
All 20" DR's are a little pricey, so also check around locally on CL and on
www.tbssowners.com
(Trailblazer SS) sometimes good deals on there. I've DD on mine in rain and they were like stock.
I'm now also running a set of 305/18 NT555R's on 18's, not stealthy, went 1.66 on them I have a converter now. I would only DD if you have a short commute like me, mine is 5 miles one way.
Comparison: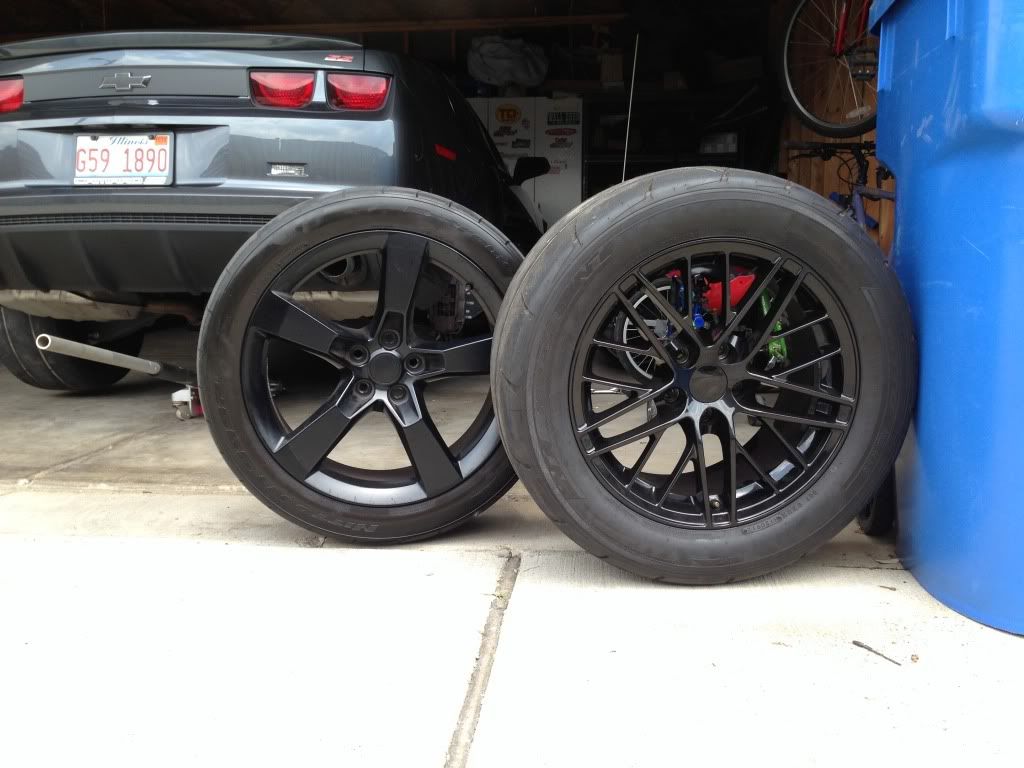 __________________
PROJECT HEAVY CHEVY
Camaro Now: Mods for the Masses Part I
|
Part II
13.15@106 1.95 | 100% Stock
12.37@112 1.85 | + Kooks Headers/Cats + 20" 555R + CAI + BW TB + UDP + Tune
12.06@113 1.70 | + CD 3200 + 18" NT05R + RCR Intake + NE OTR + GPI Tune
11.84@115 1.59 | + 3.91s + Race Star 17x7 Fronts
10.90@125 1.47 | + GPI VVT Cam + BW Ported Heads + CD 3800