So today I got to work on a car that is very symbolic to me. A 1997 Buick Riviera may not seem like anything special, but this is the very first vehicle I ever detailed for money. The owner is the sweetest, tiniest, old lady and she LOVES her car. She knows what a supercharger is and is more than happy to tell you all about hers!
As a thank-you for having the faith in me all those years ago, I always offer her a full detail at the original price I charged. I take a big hit on these jobs, but it's worth it to me to give back to those who got me started on where I am today (although I wasn't quite sure how worth it after 7 hours in a garage in 93* heat and 60% humidity

)
Anyway, the paint is always thrashed when I get my hands on this car, but I don't mind because she has a hard enough time getting out there to wash it without me telling her she's doing it wrong.
So today my goal was:
-Exterior cleanse, clay
-As much correction as I could muster in <8 hours
-Light interior cleanse (she keeps it clean)
-Seal and protect all exterior surfaces
Product List:
-Dawn
-Optimum Car Wash
-Meg's D101 (1:1 for tires, 10:1 for interior)
-Adam's Deep Wheel Cleaner
-Speedy Prep Towel w/ ONR lube
-Buff n Shine 4'' Cutting Pads
-Buff n Shine 6.5'' Cutting & Finishing pads
-Optimum Hyper Compound
-Menz FG400 <3
-Meg's 101
-Meg's D120 w/ MM Cloudbuster
-BFWD
-UTTG+
This paint didn't want to photograph very well. Bare with me..
Started the process as usual. Cleaned up the tires, wheel wells and wheels with D101 and Adam's DWC and various brushes. Foamed down with Optimum Car Wash w/ D101 and washed with Dawn. Then I clayed with my Speedy Prep towel and dried off to inspect the paint properly, leaving myself little tape reminders of places I'd need to hit with the spot pads.
While letting the gaps drip out, I cleaned up the interior with a utility towel, brush, and some D101 and hit the inside of the windows before I got all sweaty and had to clamber around inside. Pretty simple job, nothing to see there.
Here's what I was working with as far as the paint goes:
The paint had so many swirls it really looked like a haze over the whole car.
First try was with OHC. No go, this paint was rock hard, par for GM. Reached for the rockstar of my polishes, FG400. I was able to clean up a good amount of the damage with the FG400. A few places called for M101 for some strange reason. They didn't seem any more swirled, just for whatever reason the FG400 wasn't hitting it.
Some 50/50s: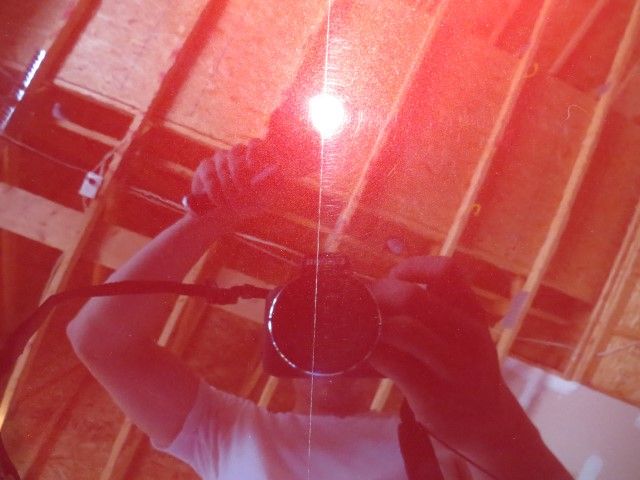 I decided to clean up her lenses for her:
Here was a really nasty scratch on the lower portion of the passenger side:
I was able to take out most of it:
Once I finished as much correction as I was going to be able to do, I did a quick Eraser wipedown and laid down my BFWD. While it hazed, I hit the tires and trim with UTTG+. All that was left was to buff off the BFWD and clean the glass.
Some finished shots: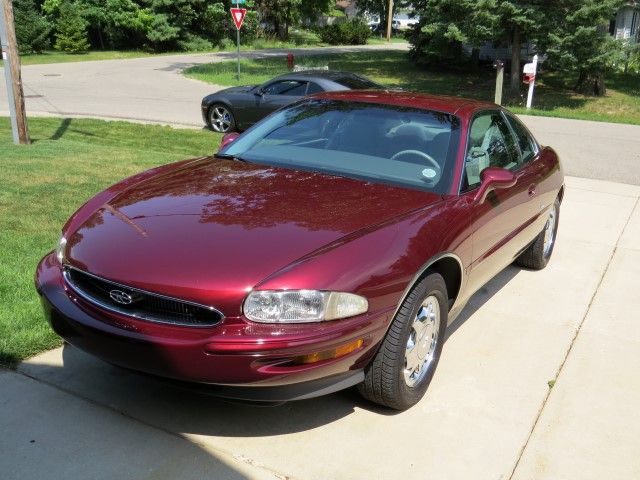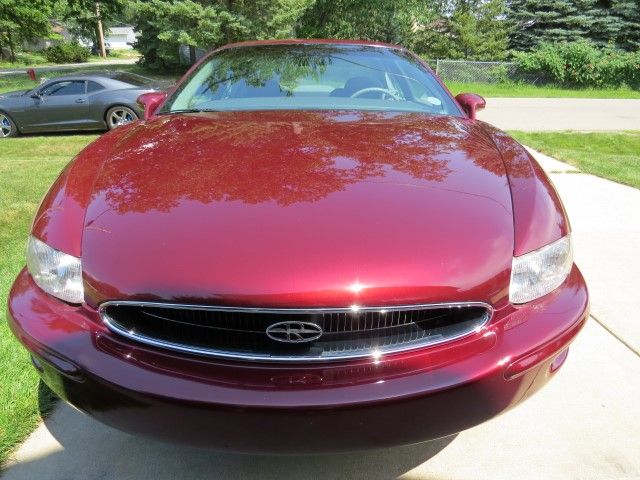 Thanks for looking! Comments/questions always appreciated.