Took mine to the dealer to have some issues checked out. They said to bring it back at 3000 miles if these issues still exist.
Squeaky Breaks: Dealer took them apart and inspected them. Nothing unusual was found. They said moisture can sometimes make breaks squeak but it shouldn't happen than often. Infrequent squeaking still happens daily.
Dash Rattling: Said that they tightened up the locking mechanism in the glove box. I still hear the rattling and it seems to be coming from behind the dash on the passanger side and not the golve box.
Door Gap: I know this has been covered and seen on Hendrick's #1. I just noticed it the other day...here is pics: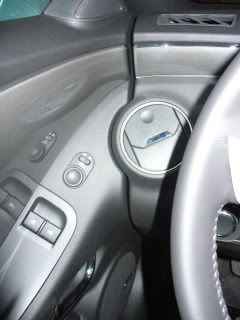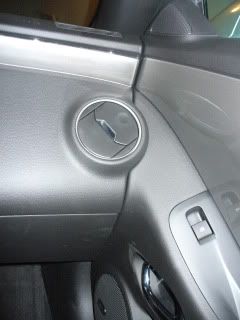 First pic is the driver's side where I see a gap that is larger than the one on the passengers side (second pic). Doors are completley closed! Not sure what to do other than keep bringing these issues up to my dealer. I paid enough for this car to be this picky.