With the holidays just around the corner, Southern Car Parts has bought a large quantity of Borla exhaust systems at a great price....because of our buying power and price point we are able to pass these savings on to you...
2010-2013 Camaro Borla 11788 ATAK Axle-Back Exhaust System
Borla Stainless Steel Axle-Back ATAK Exhaust System for the 2010+ Camaro
Using Borla's patented multi-core technology, this exhaust system for the Camaro SS is one of the most aggressive and fantastic performance modification exhaust pieces available on the market today. With fantastic design and manufcaturing from high quality materials, and built and tuned specifically for the Chevy Camaro, this exhaust promises to offer fantastic bonuses to HP and Torque across the RPM range, as well as improved exterior styling, and a more loud and aggressive exhaust note. With 4.5" Round exhaust tips, the visual styling this exhaust offers is also an undeniable upgrade. All in all, this new 2.5" ATAK exhaust system from Borla is one of their finest over-all exhaust systems, and the most aggressive and powerful system available for the Camaro today. Attack the competition with the Camaro SS ATAK Exhaust.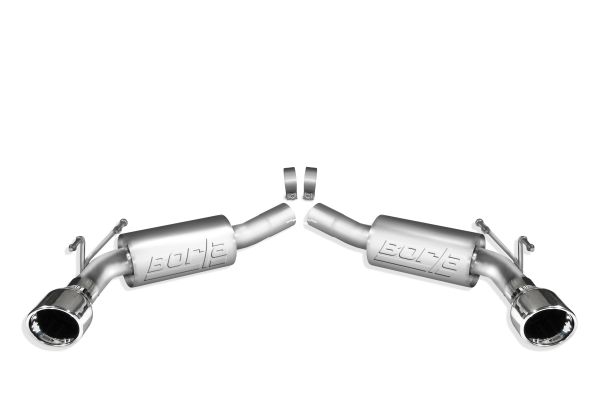 Available here:
http://www.southerncarparts.com/2010...em-p-3076.html
Price is just $679.49 /shipped for a limited time.
Thank you for considering Southern Car Parts!