Thanks for the quick reply, Moose! Maybe this is a complete idiotic question to ask... but clear coat? I'm not sure what exactly that is. I'm clueless in this department I guess.
Here's some pics:
To show that it's not as bad as my macro lens makes it out to be haha.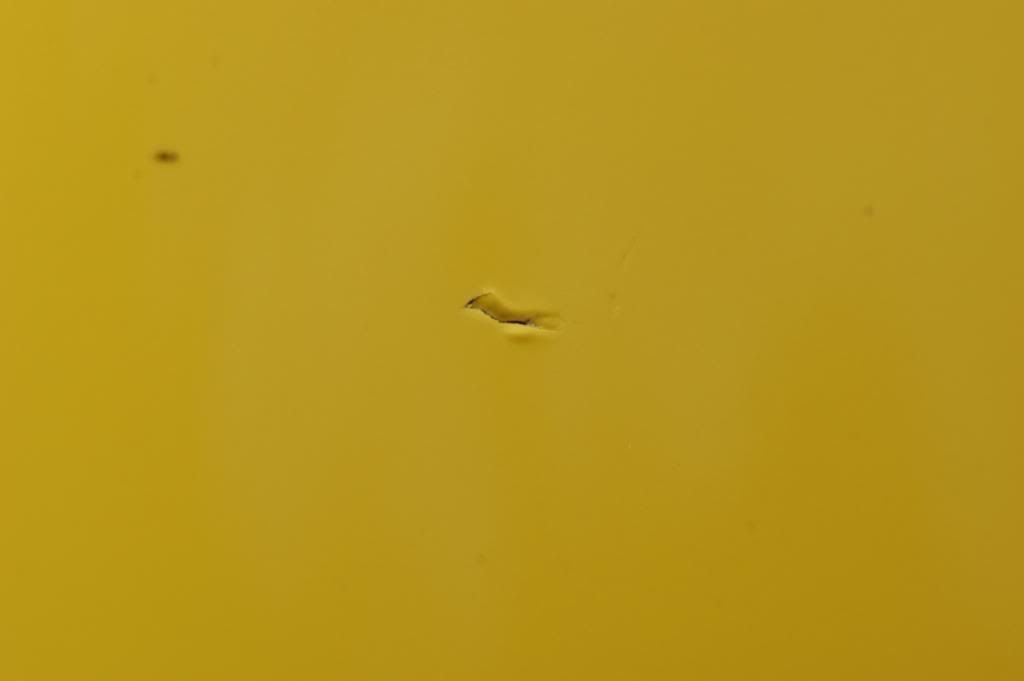 Looks worse close up but really...
It's not entirely terrible... not sure whether this can be fixed by touch-up though?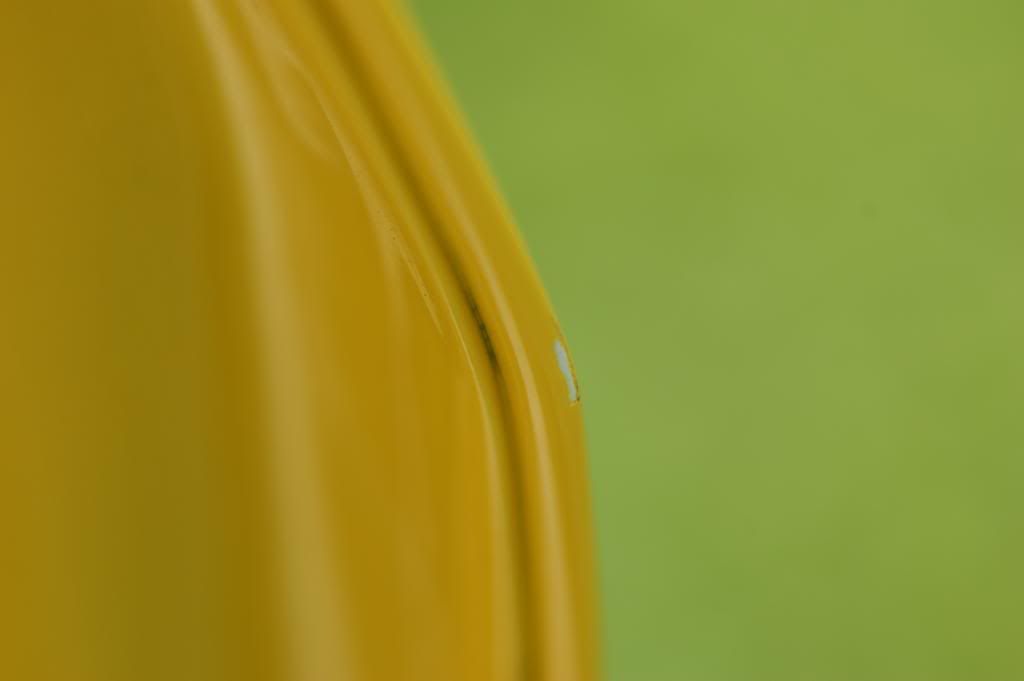 I also didn't photograph one of other chip but I'm fairly certain it's not too bad.
And I'm throwing this one in for kicks. My dealer has to buff this out... some clown in an Avalanche towing an old Datsun ran us off the road because he decided letting an 18-wheeler on the highway(WITH PLENTY OF ROOM TO JUST SLOW DOWN INSTEAD MIGHT I ADD) was more important then letting my poor little Camaro pass him... as I was doing at the time. The braking and I guess the sudden jolt from moving from pavement to grass made the front end do this: (please excuse the watermarks...)
Edit: Sorry, messed up some photos... should be good now. and thanks Golddog, I'll be sure to look at that site. :]