We were only working out the design so we just used scrap ABS to see what looked best but finished product will be stainless steel or powdercoated (grey texture to match the grille or body color) aluminum.
Here she is going on the rack...
Jameel knew it would be a long day when he saw me show up at 10am with doughnuts...
The "to-do-list" for the day was headlight covers, interior gauge plate, CAI, axle back exhaust and splitter. Well, the splitter was still being finalized so all we did was mock up a cardboard template (to design mounting holes) with coffee cans, lol...
...and other than that the parts we needed weren't in for anything else so we just played with the headlight covers.
Came up with two designs, one on the left is a modern version of the old school three slat RS and the one on the right is my version that just follows the lines of the grille...
This will give you an idea of what my style, body colored with black metal mesh inside would look like (for that "race" look)...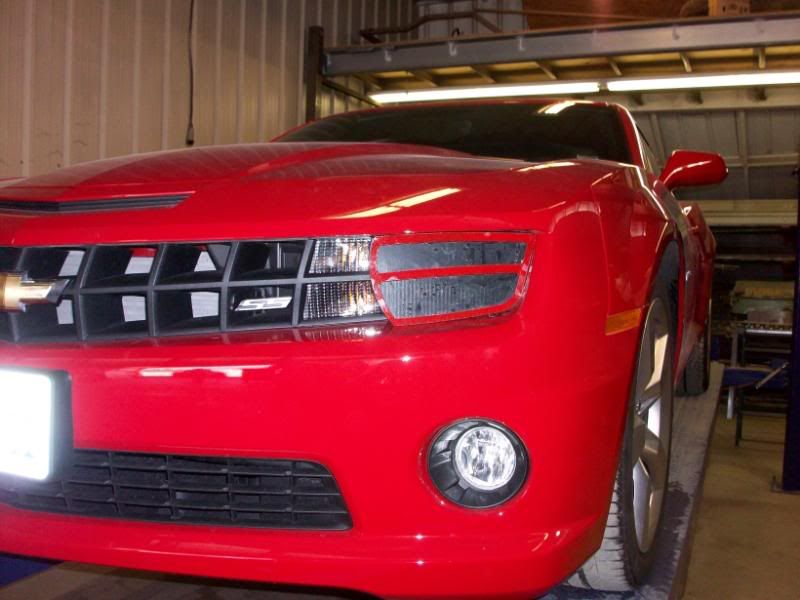 Here's the inverse, black with body colored mesh grille...
"RS" style...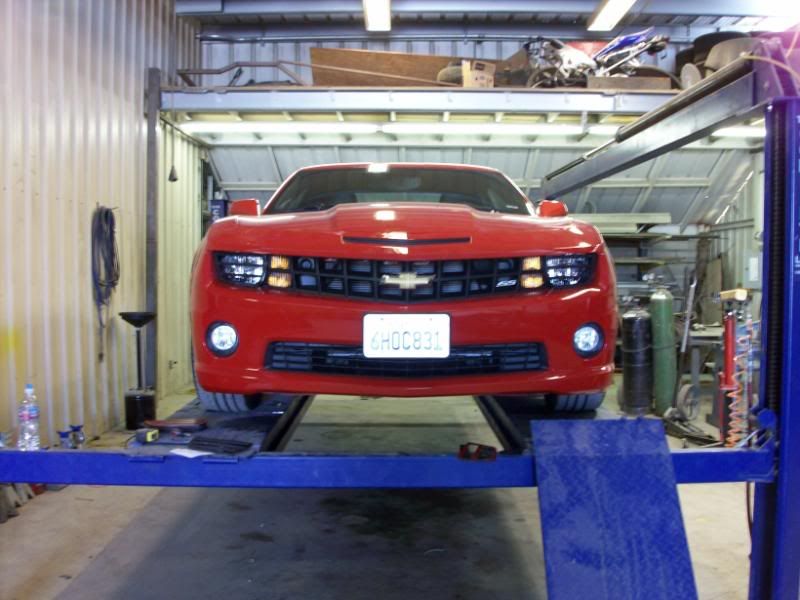 For the heck of it we did one body color...
Back in black...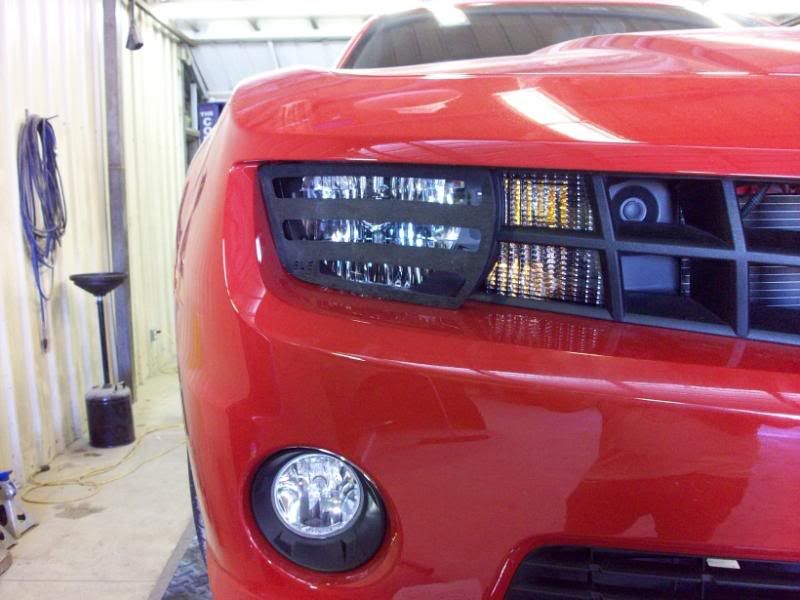 Just playing around on the machine...
RS style with headlights on (notice we made matching pieces for the foglights)...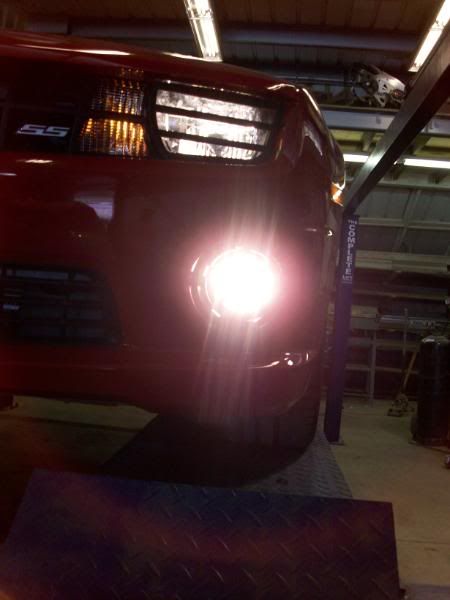 6LE Style with the lights on (this was a prototype piece before we got the center bar angle to match the grille)...
Right now we are thinking about three mounting options:
1) Bolt to the headlight using existing headlight bracketry. Only problem is it takes a LOT to remove these headlights (unless I'm missing something) and I doubt the average person is up for that...
2) Clip to the bumper the same way factory grille does (again would require a lot of work on owner's part to get access)...
3) Double sided 3M tape made to resist heat. Easy, cheap, and easily removed.
Option 3 would keep SHIPPED price around $150 for the pair AT MOST (and that would be for stainless steel or powdercoated)...
Anyways, thoughts? Again, these were just rough ABS prototypes to see if we even like the idea at all...