I acquired my 2010 Camaro SS L99 about a year ago. I planned on a few mods at the time and then became obsessed with the car like many others. This journal will chronicle the obsession. As I started getting into the project deaper, I wanted performance and style which doesn't always go hand in hand with these projects. I'm going to break this down by performance and cosmetic. The goal was to have a Camaro that was faster than snot and looked even faster. I wanted the original body style, because it was my personal opinion it was a little bolder (muscle car look). I did all the work/wrenching including some of the painting, some parts were easier to have painted.
The tune was done by Cunningham Motorsport's. The rear end was replaced with 3.91 GM gears. BMR Products , Chassis Brace, Bushings, Tunnel Brace, Trailing Arms were also added.
2010 Camaro SS Starting Point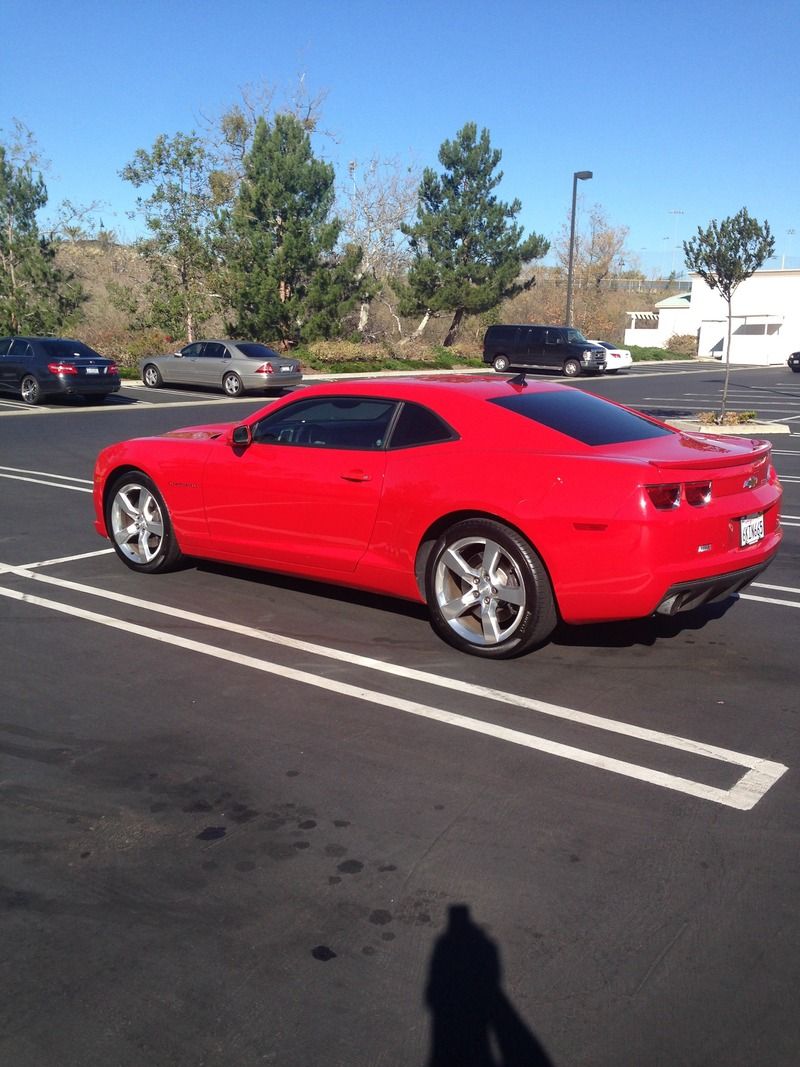 PERFORMANCE:
CAI
Ported Throttle Body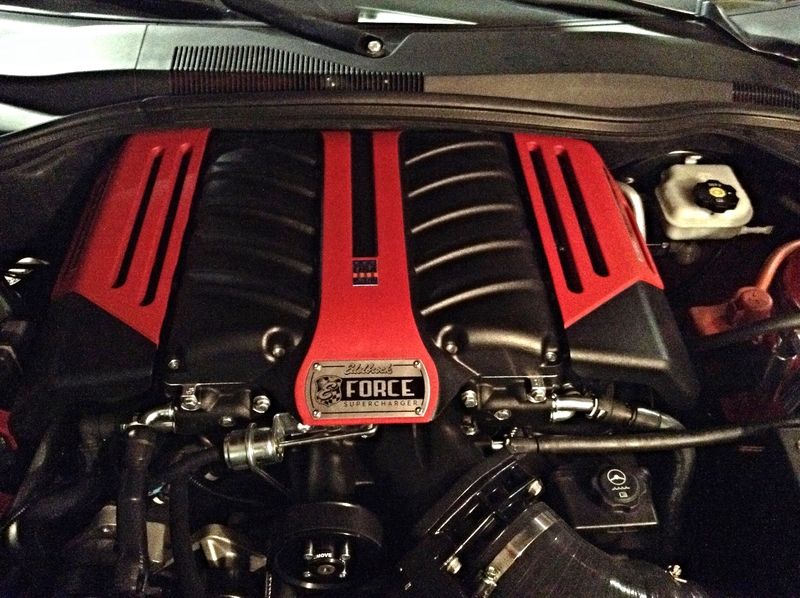 Meagan Racing Coil-Overs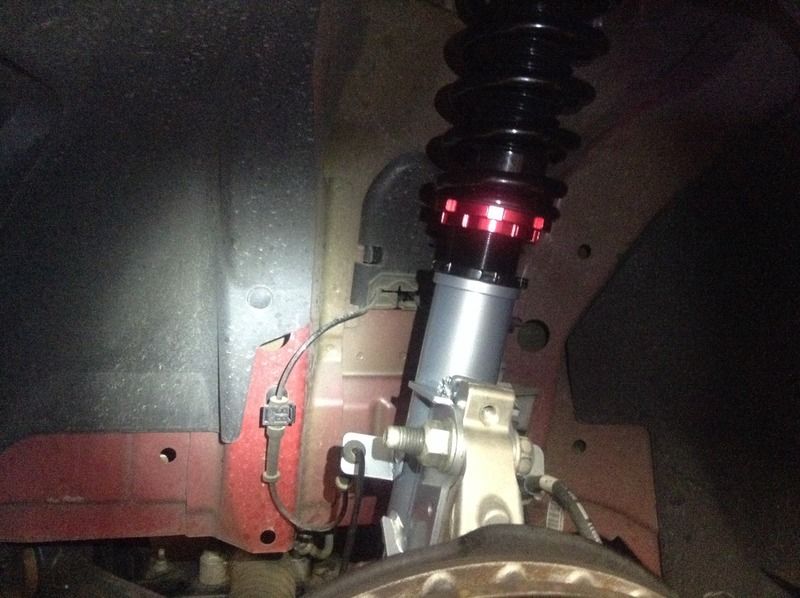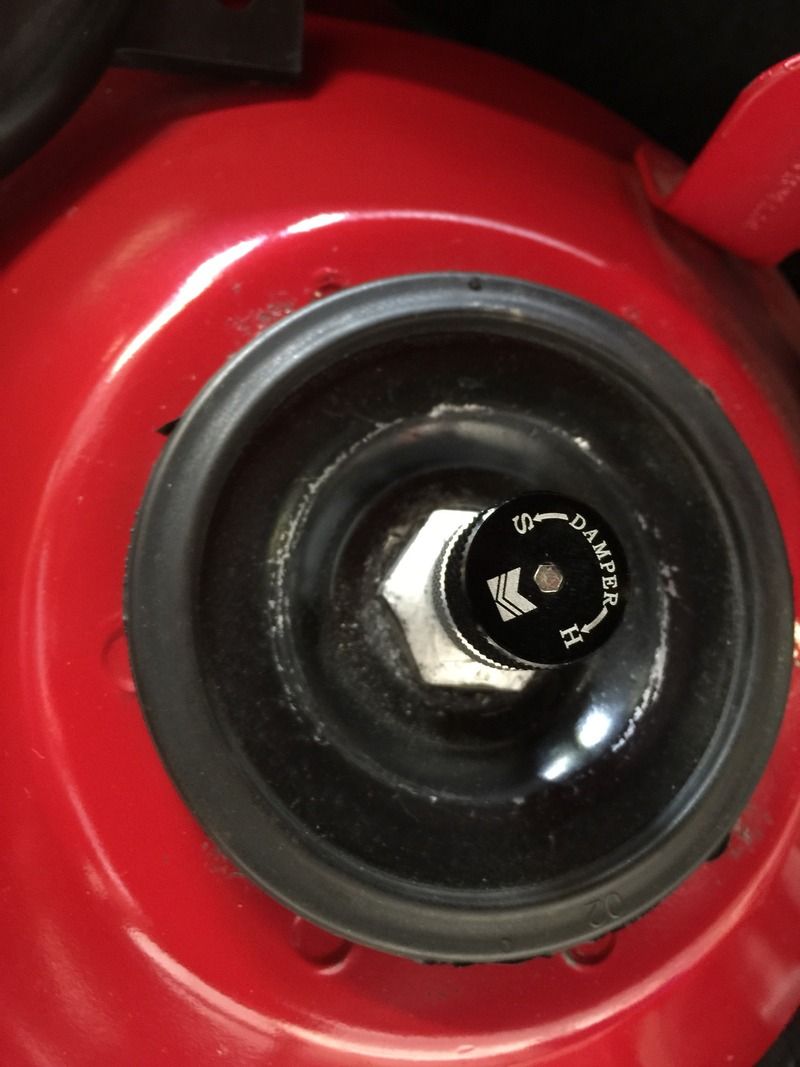 Moroso Catch Can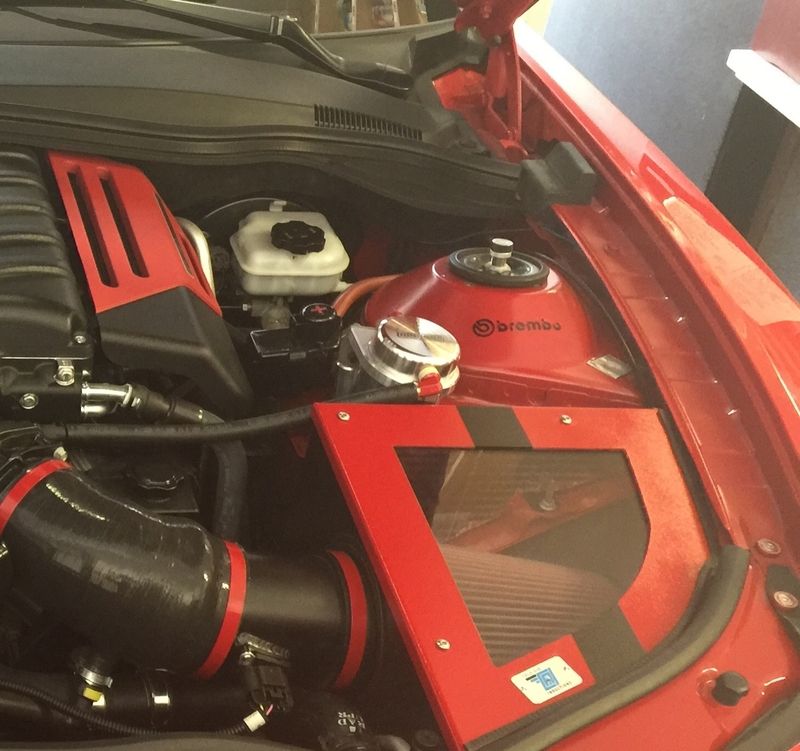 Suspension Work BMR and Eibach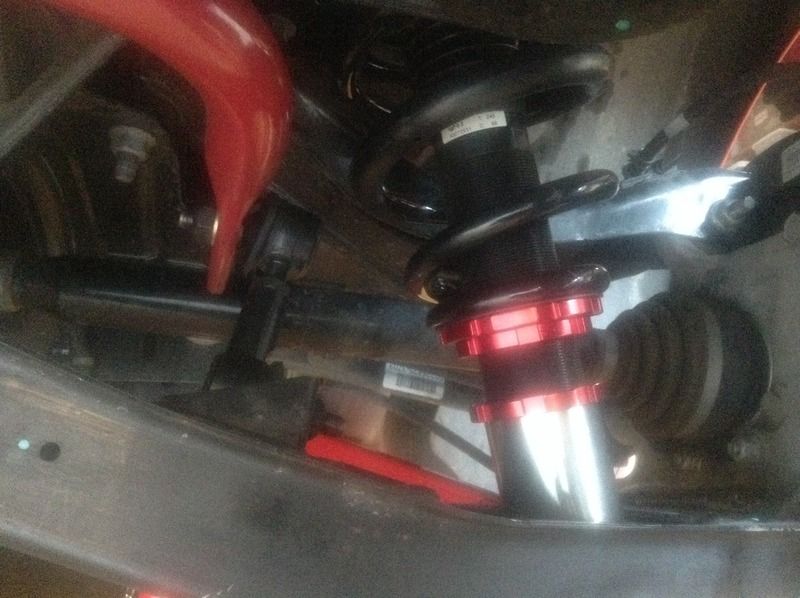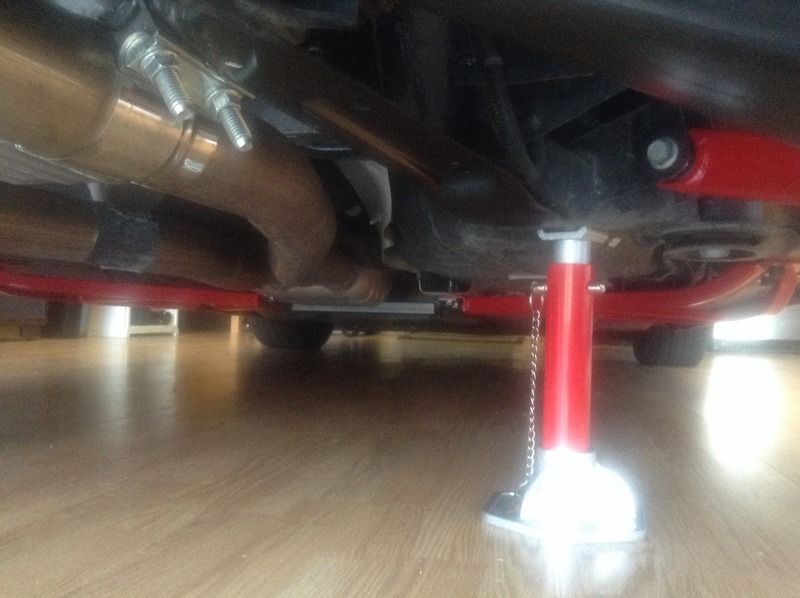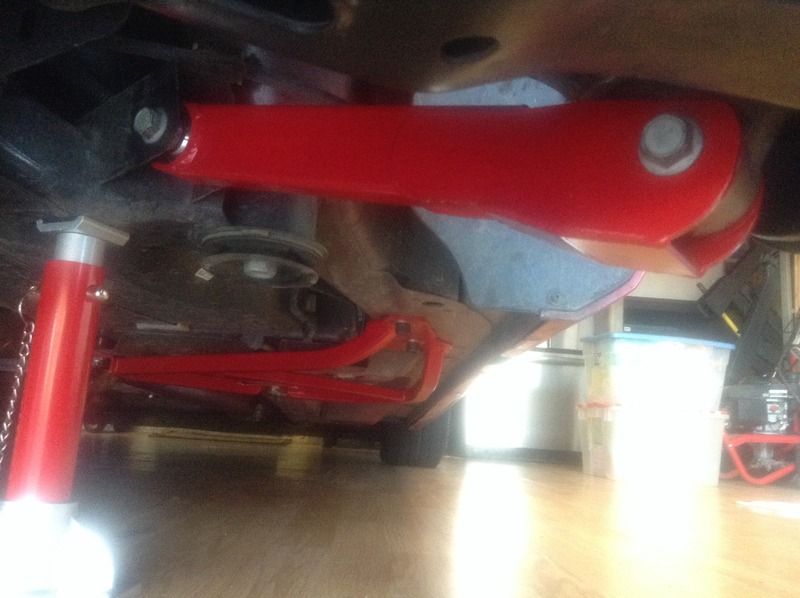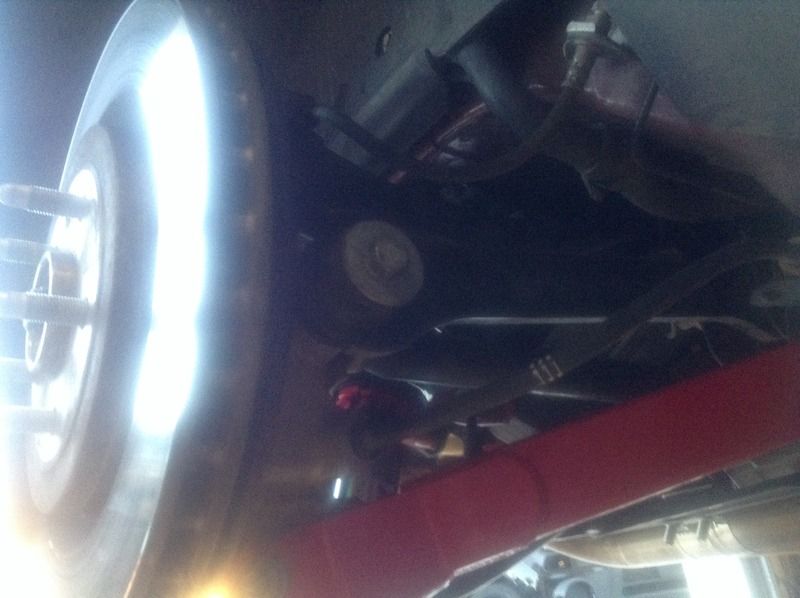 Eldelbrock EForce Supercharger (new version)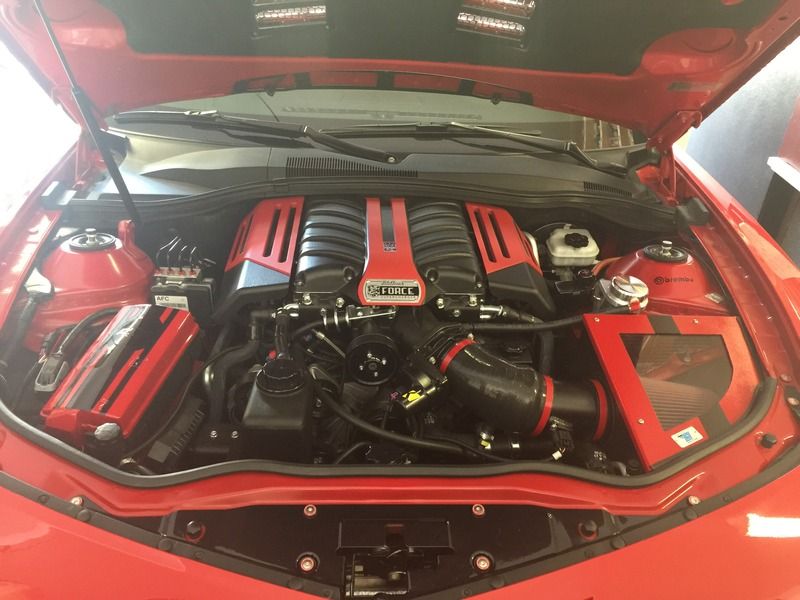 Blower Install Rock Star Caffeine Break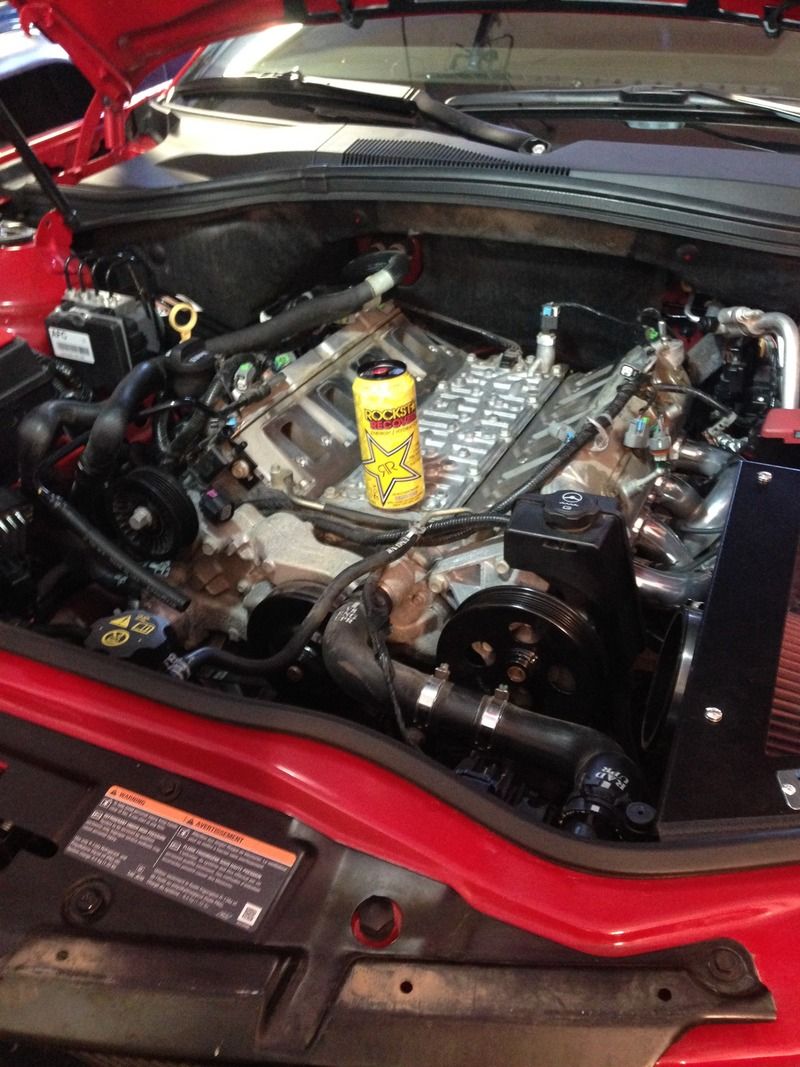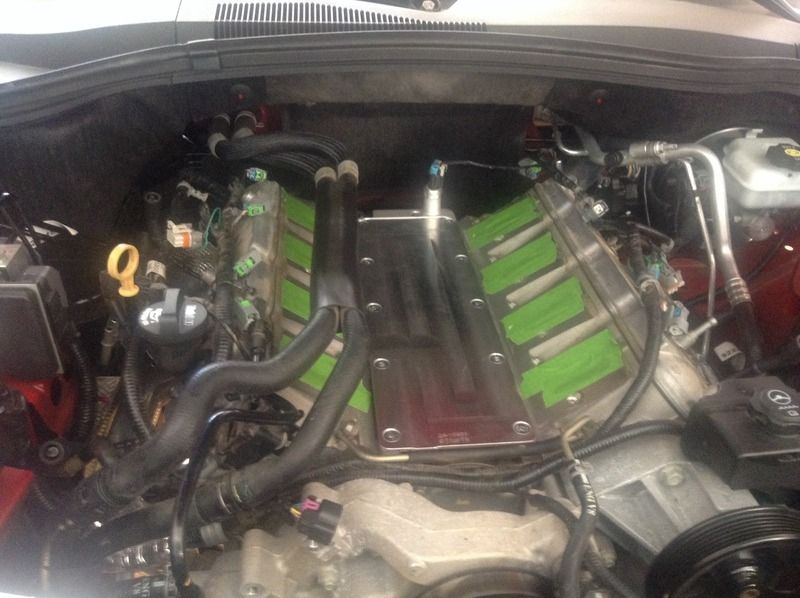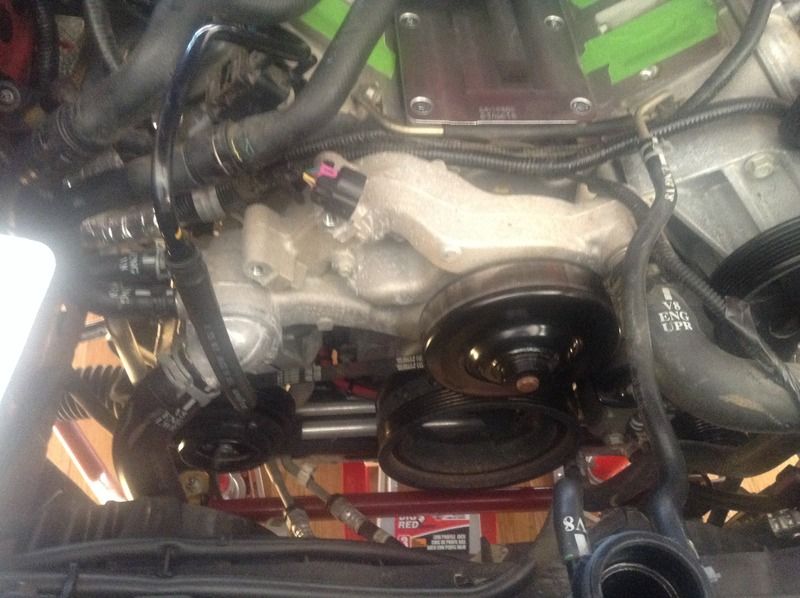 Aeroforce Interior Gauges with Gauge Pod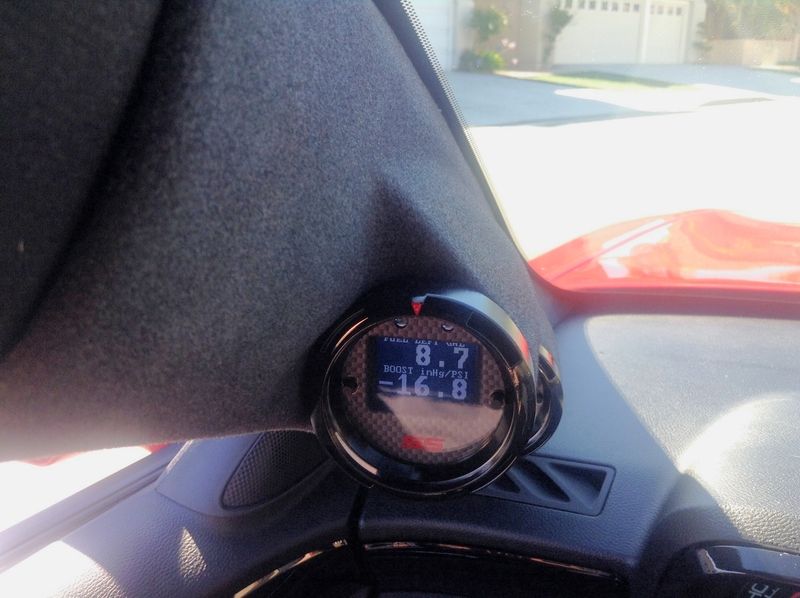 Solo Exhaust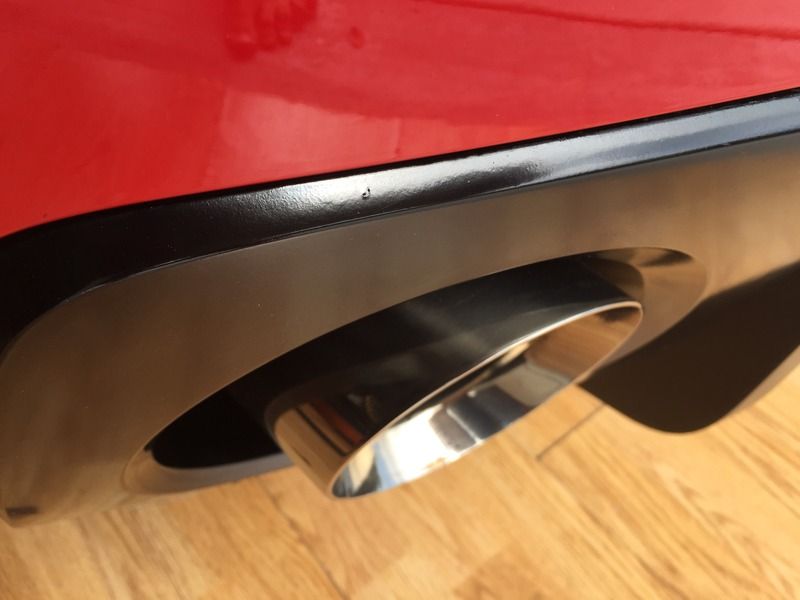 Doug Thorley Headers (shorty)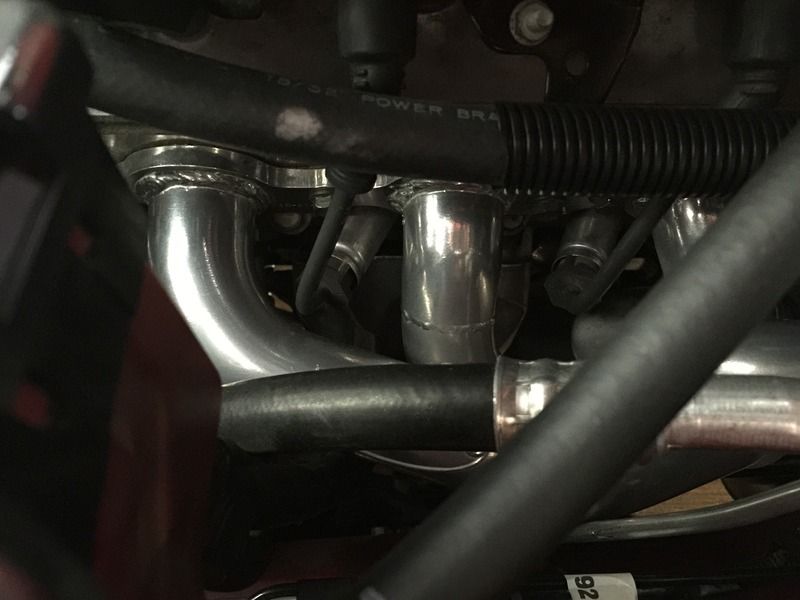 Hood Vents (Hines)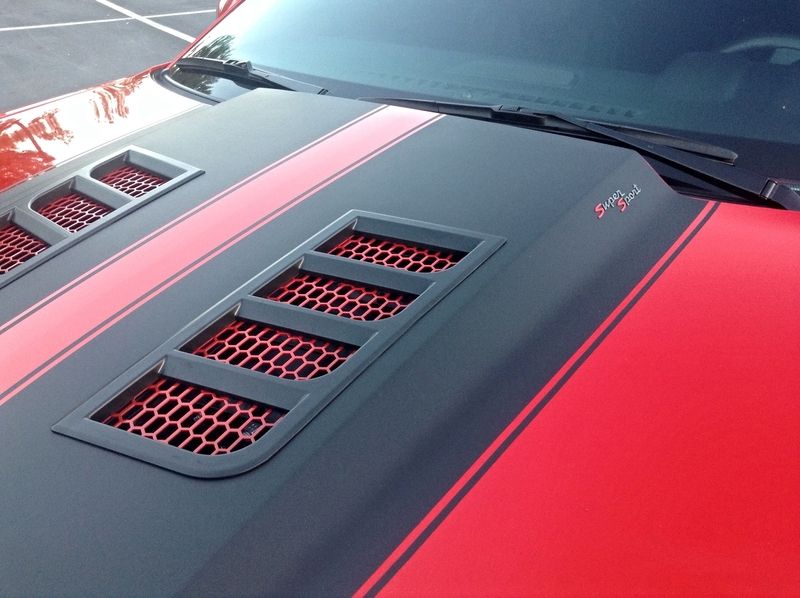 COSMETIC:
Oracle Afterburner Tail Lights (Afterburner)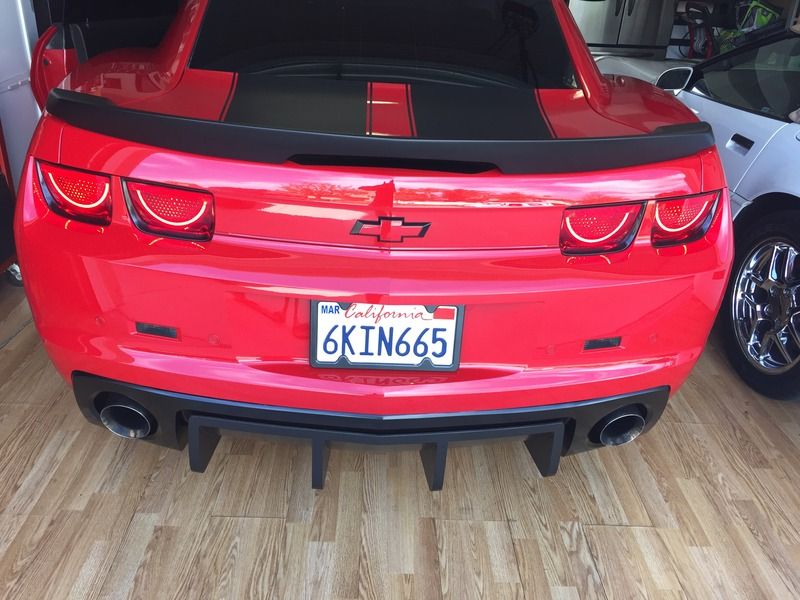 Oracle Red and White Halo Headlights (Putting these lights in was a bitch! I would rather do a blower any day)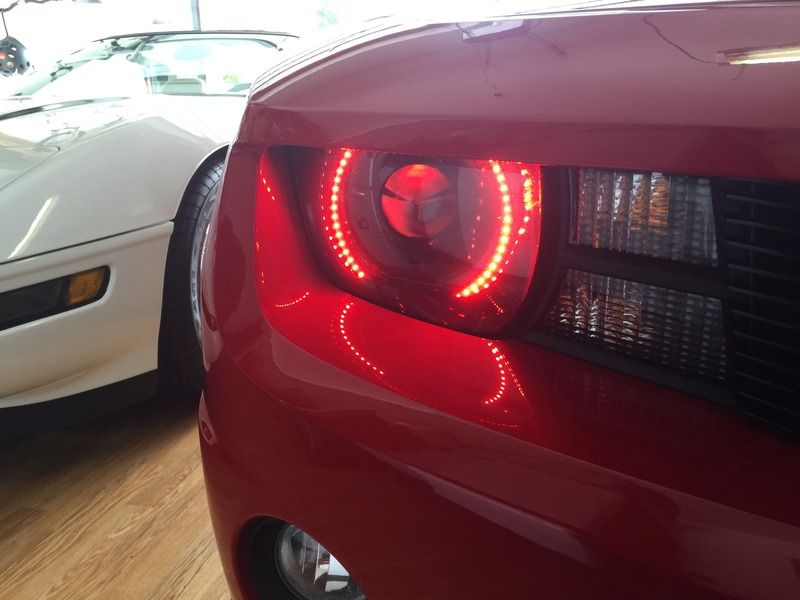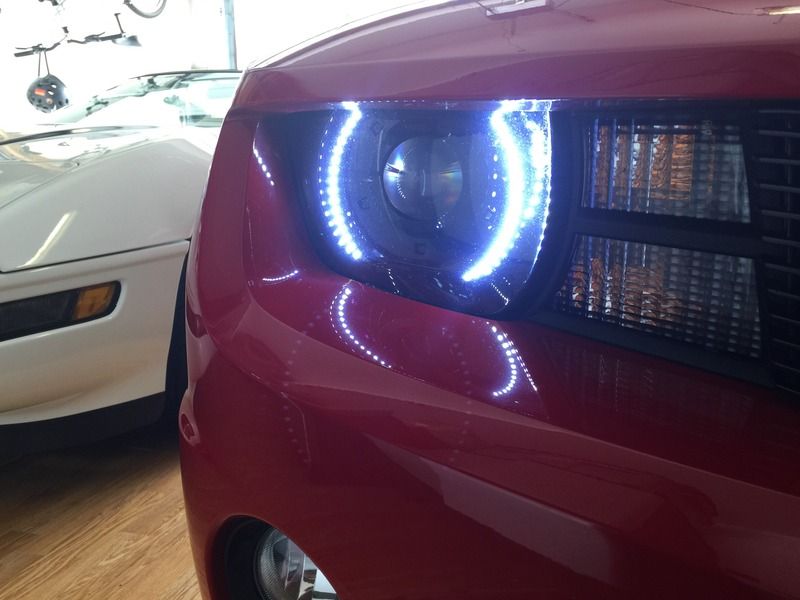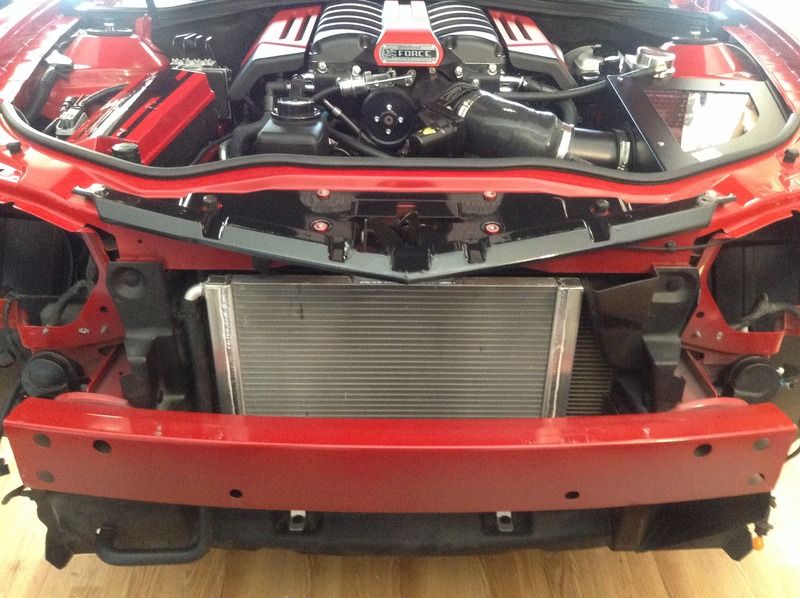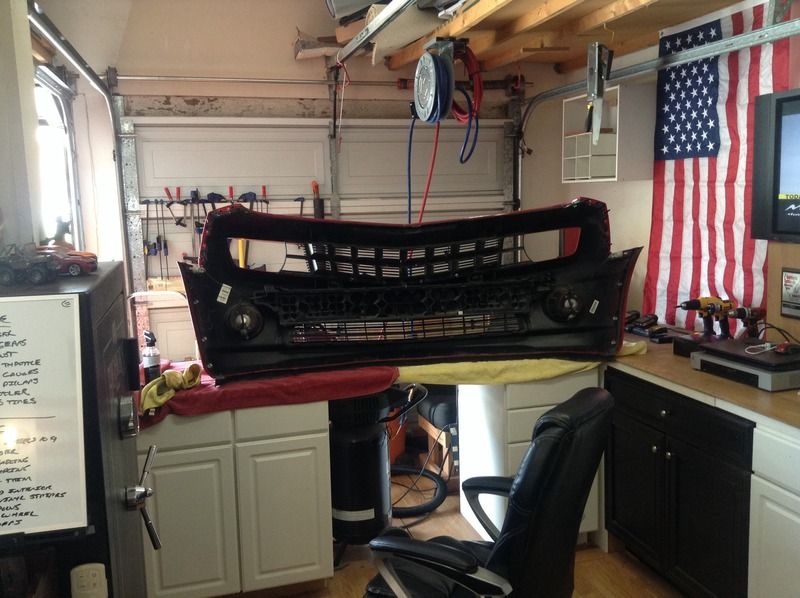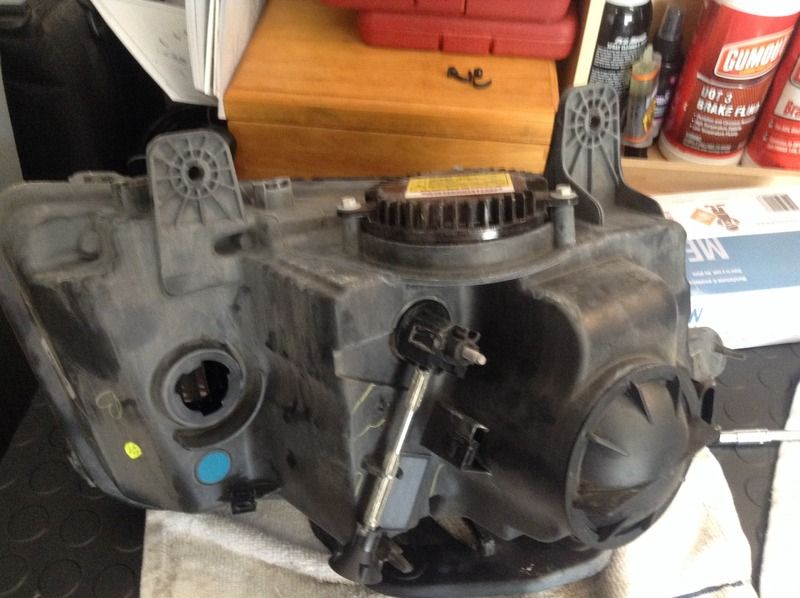 Matt Black painted tail light Bezels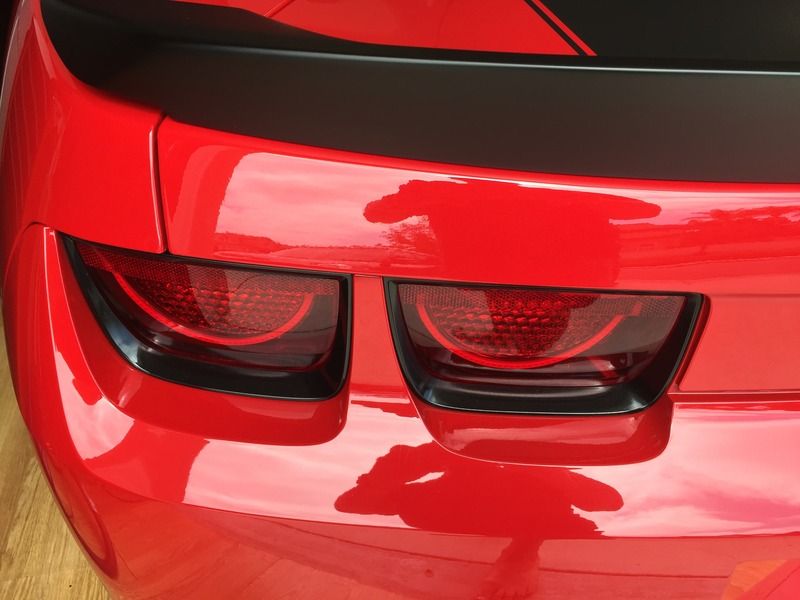 Custom Painted Rear Bow tie (River City)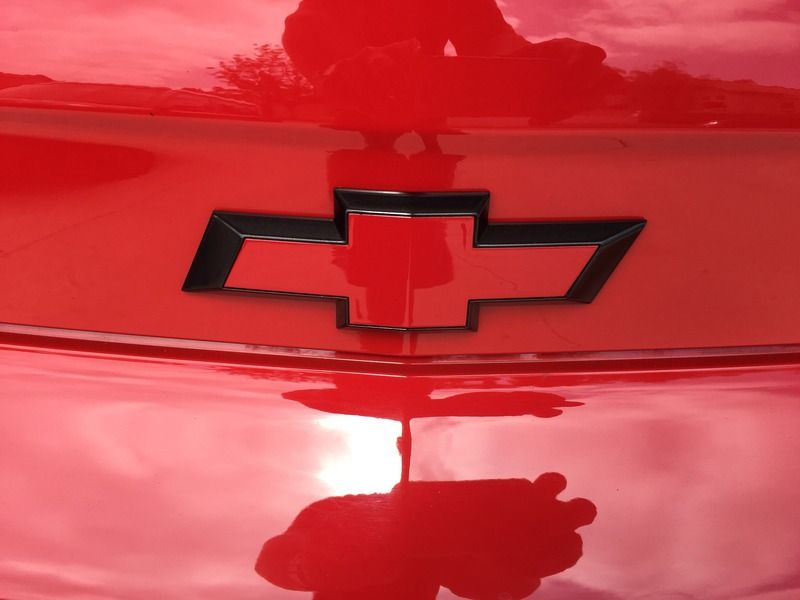 Rear Diffuser with Carbon Insert (painted myself)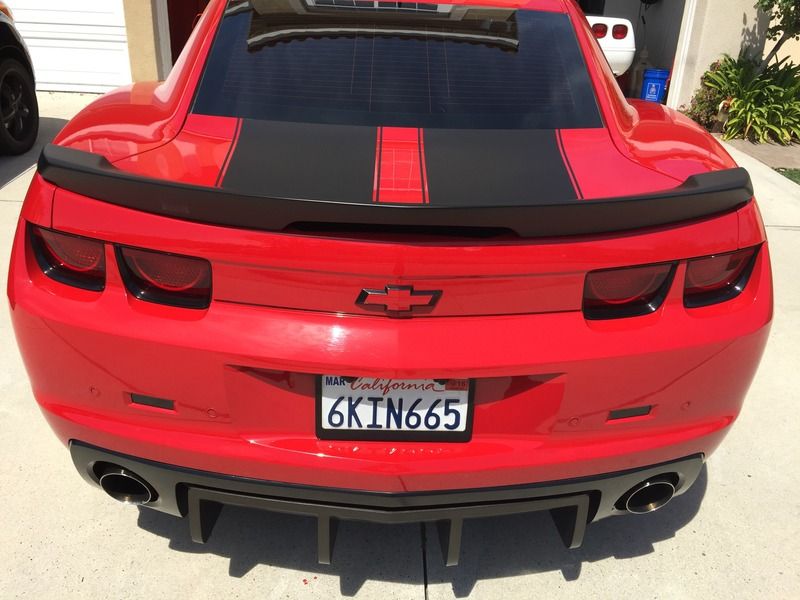 Tinted Marker Lights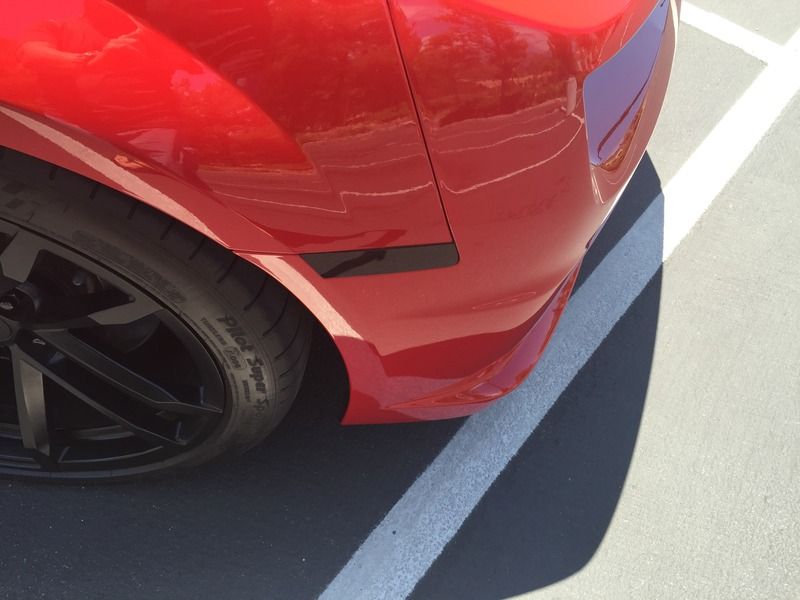 ZL1 Replica Wheels (Factory Repo)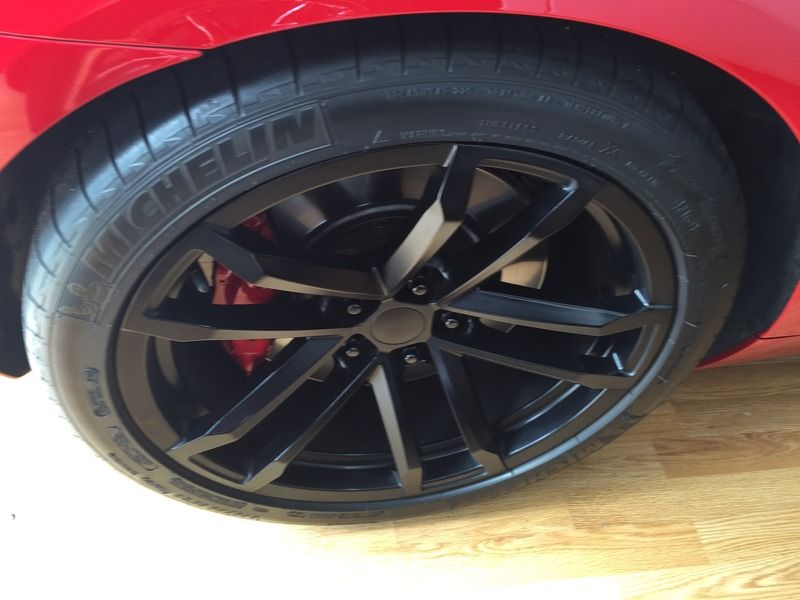 Custom Painted Fuse Box Cover (River City)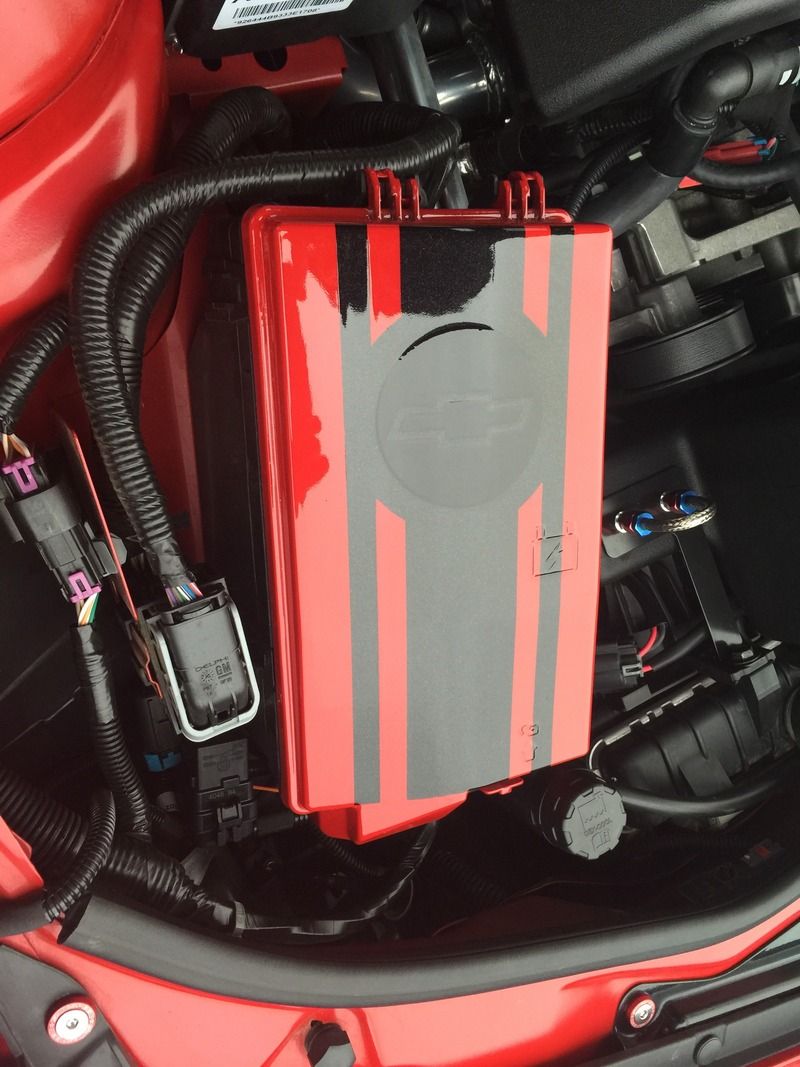 Custom Painted CAI Cover (painted myself)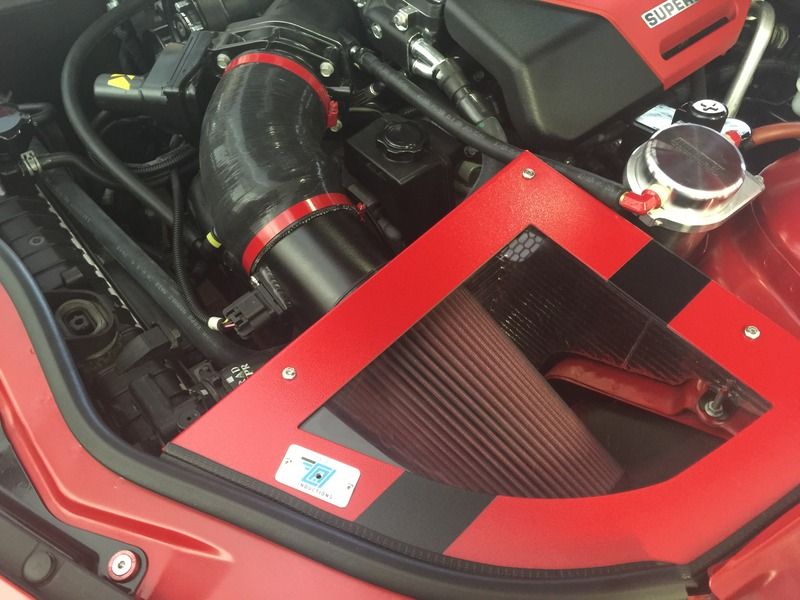 Side Vents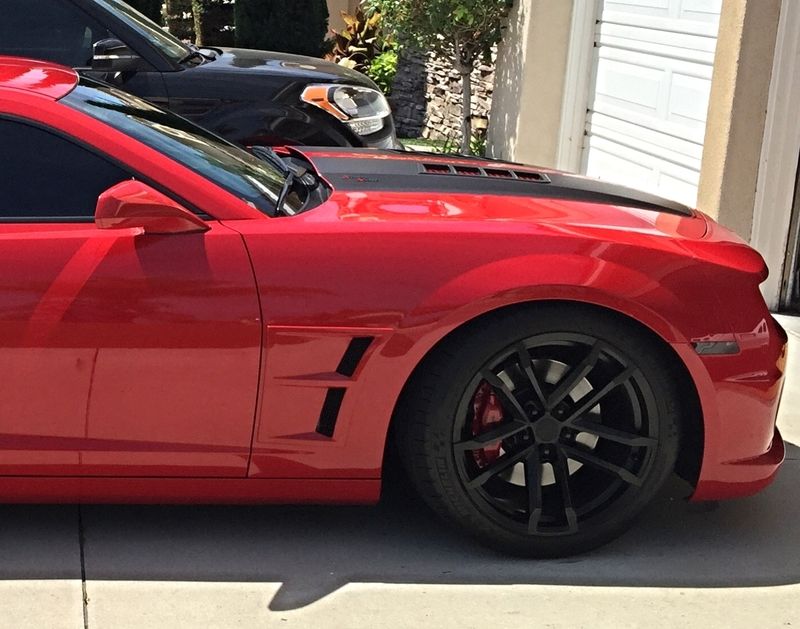 Matt Black Hood Stripes
Matt Black ZL1 Style Spoiler
SuperSport Emblems (From Vespa Scooter)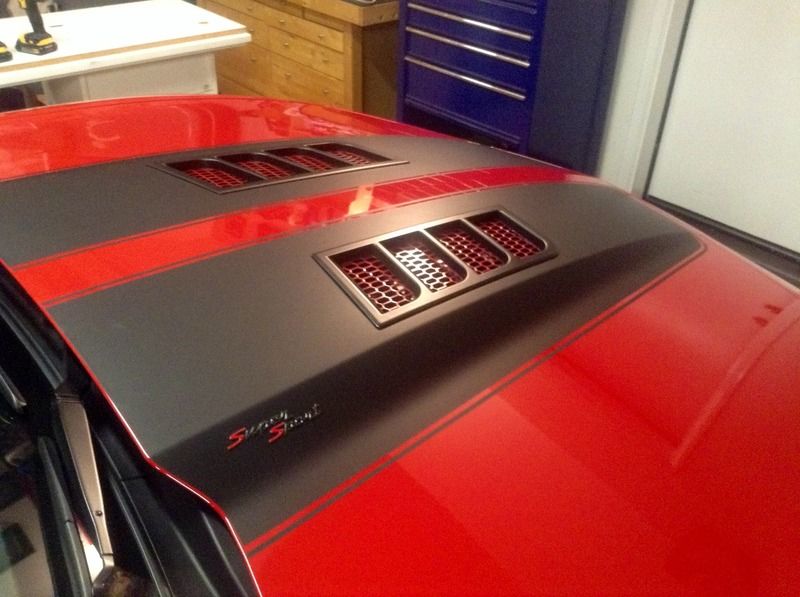 Custom Painted Front Engine Cover (Painted Myself)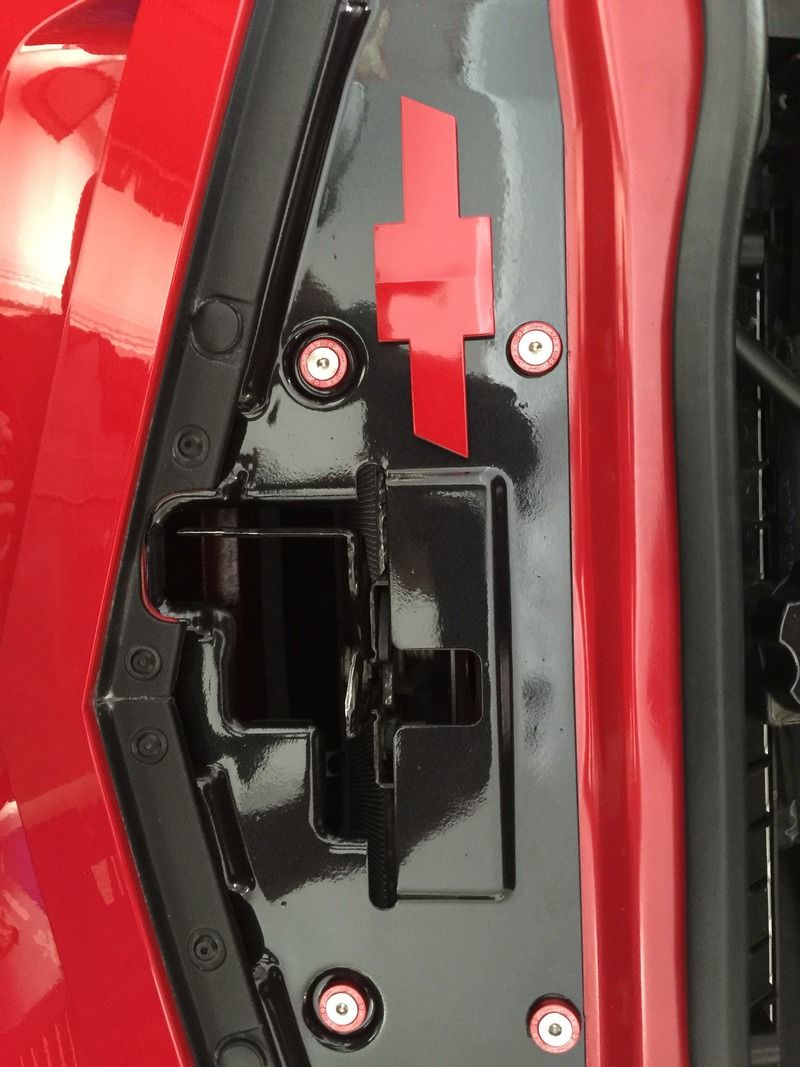 Anodized Red Bolts Around Front engine valance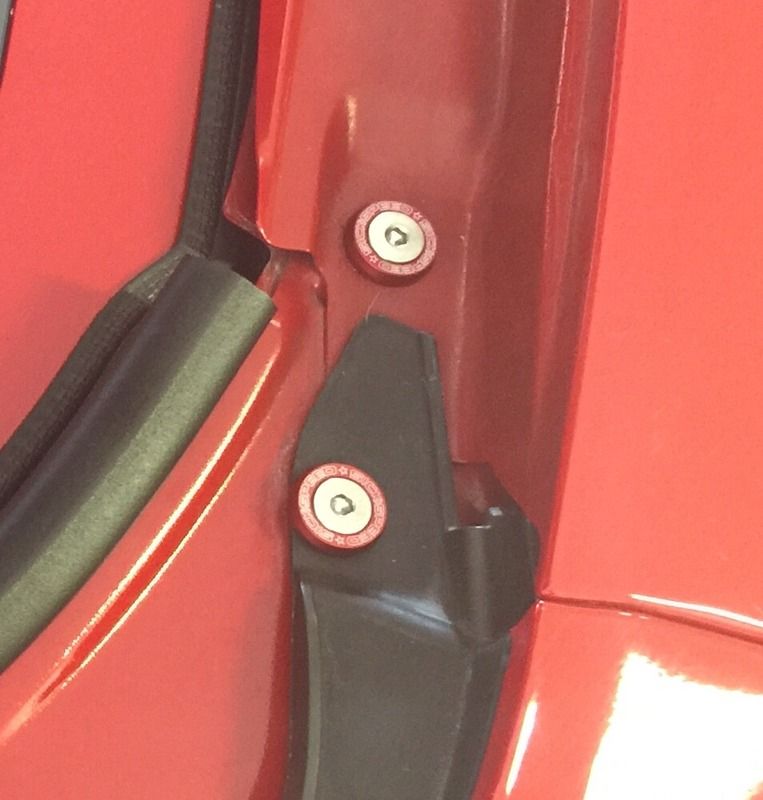 Painted Intake Clamps (Painted Myself)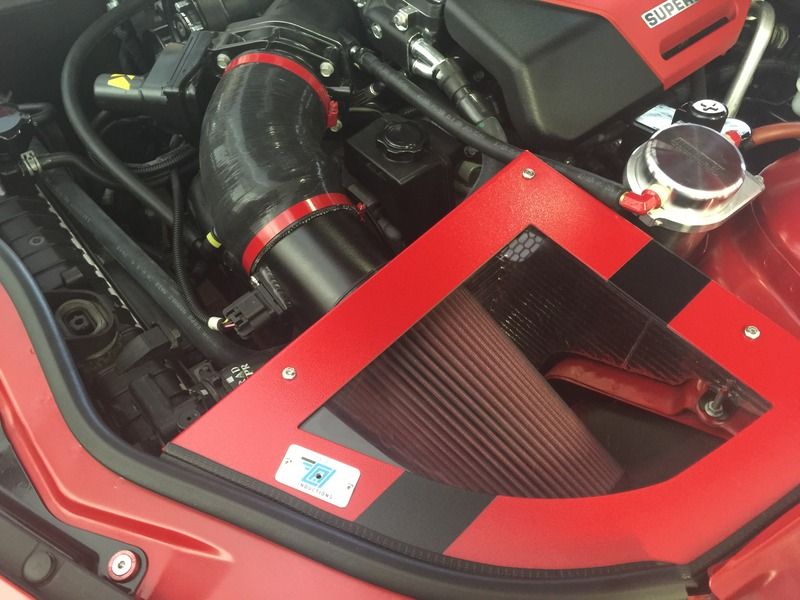 Painted Engine Caps (Painted Myself Carbon Flash Metallic)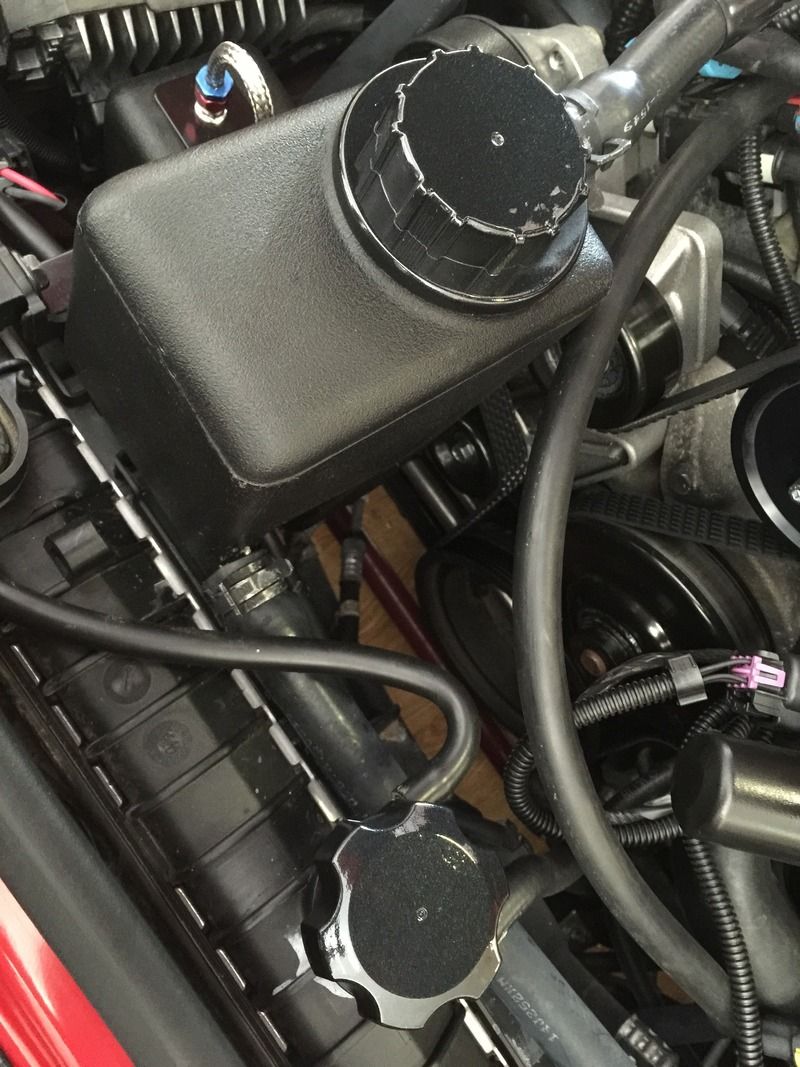 Painted Engine Liner Push Fasteners (Painted Myself)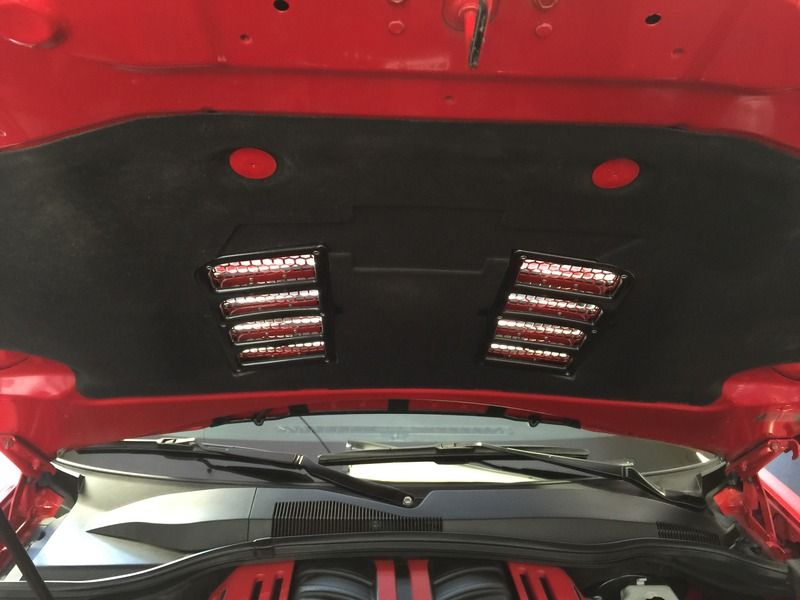 Custom Painted Console Cover (River City)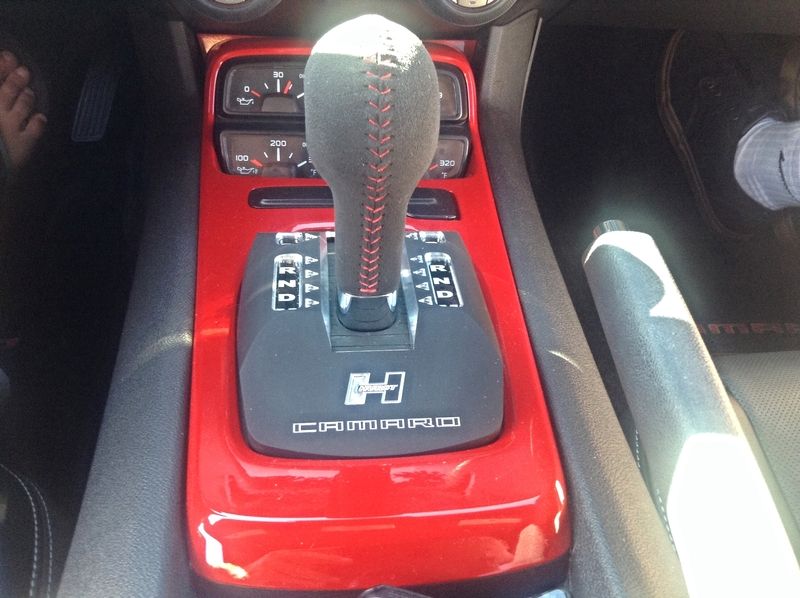 Painted Gauge Bezels (Painted Myself Matt Black)
Painted Aeroforce Bezels (Painted Myself Carbon Flash Metalic)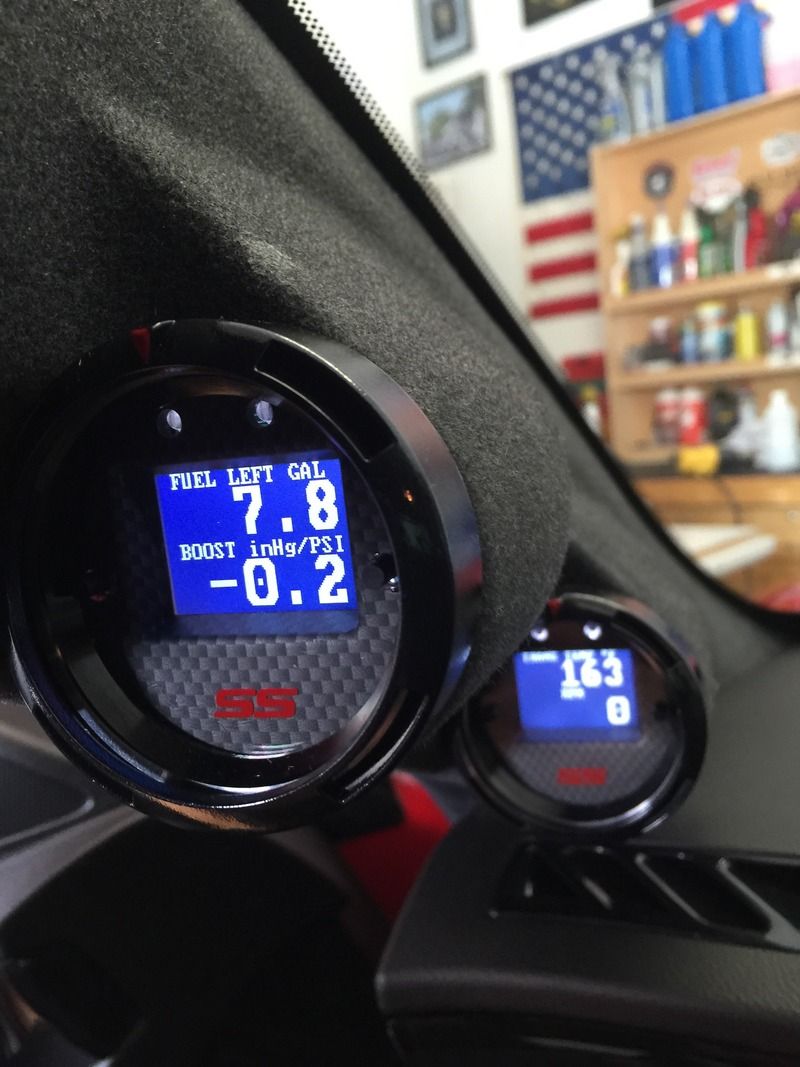 Aeroforce Carbon Fiber SS Bezel Insert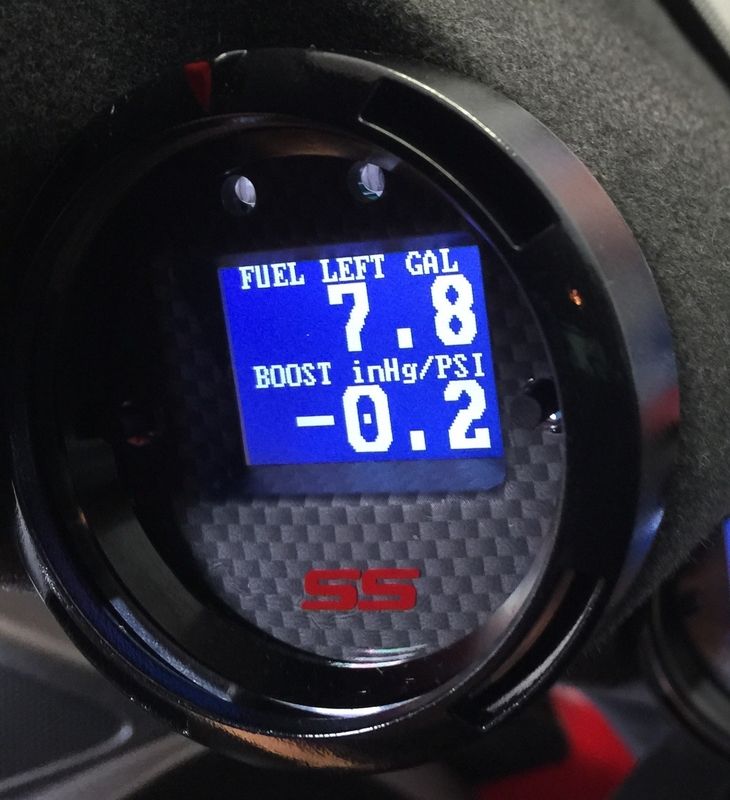 Flocked Gauge Pillars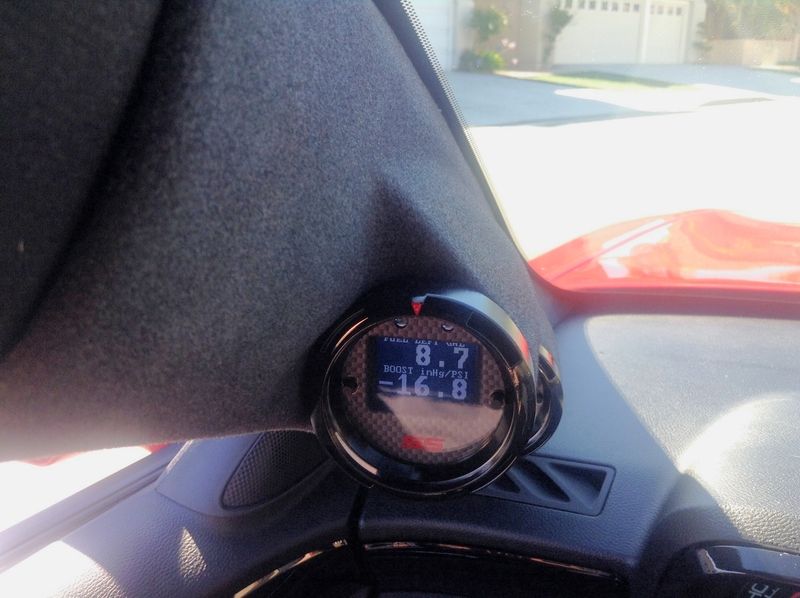 Red Stitched Center Armrest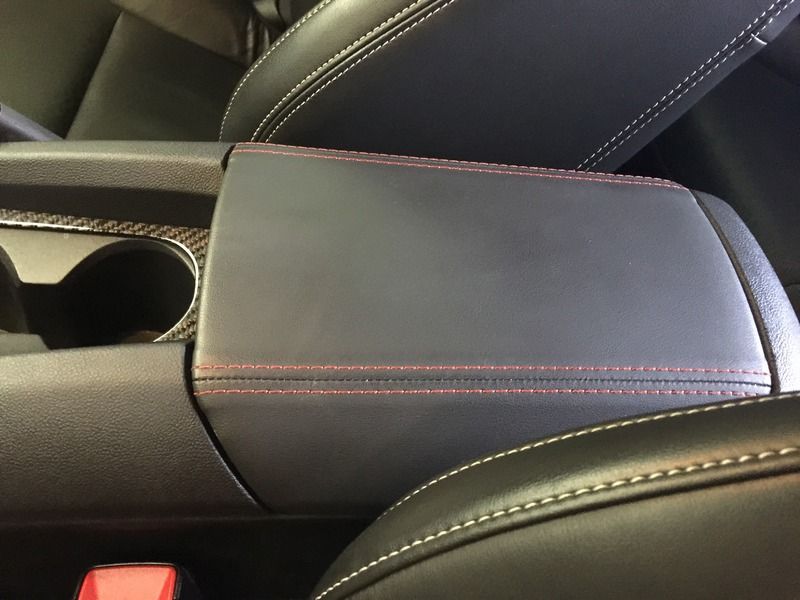 Carbon Flash Metallic Interior Side Panels and Front Inserts
ZL1 Suede Steering Wheel with SS Emblem (Emblem Pros)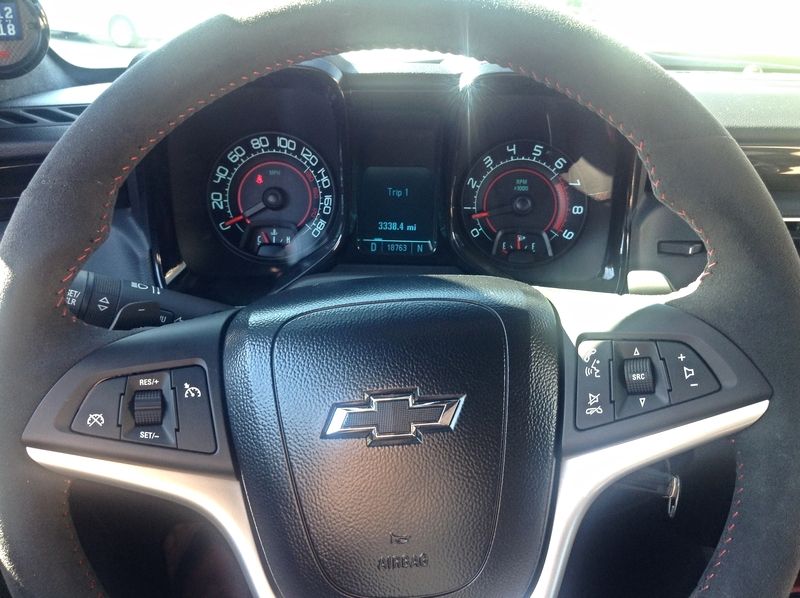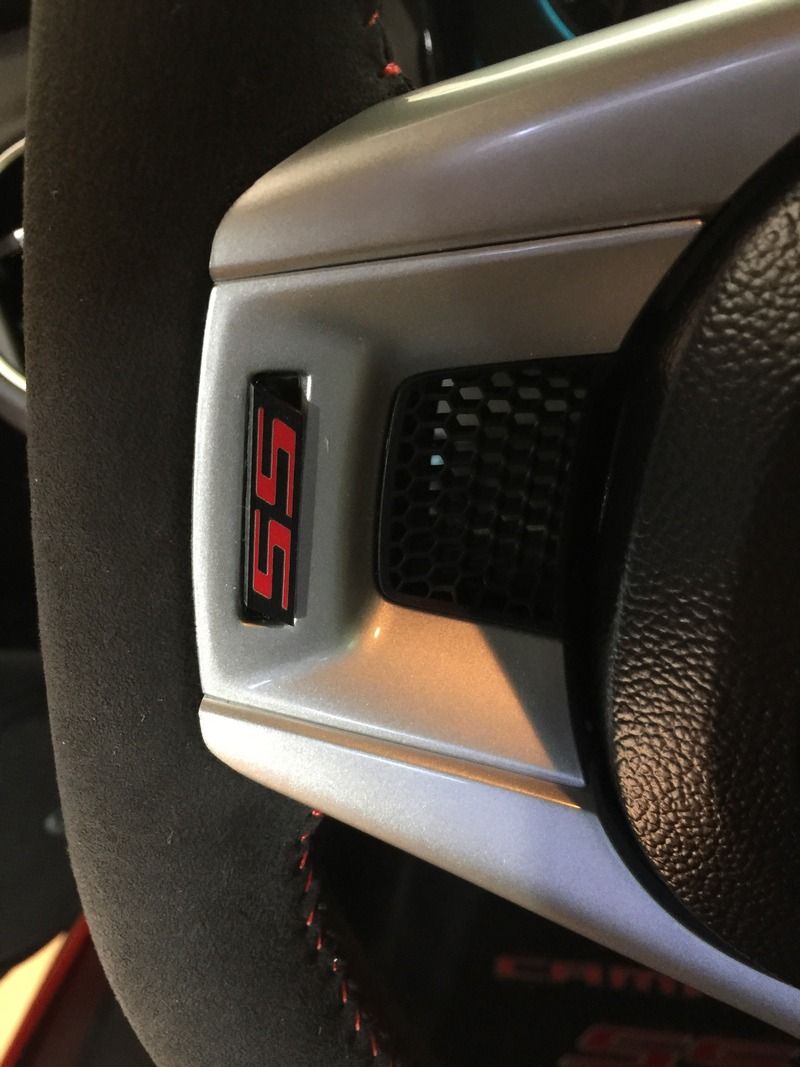 Newer Style Airbag and Emblem (Painted Myself Carbon Flash Metallic Custom Painted Airbag Emblem Same) Taking apart the airbag was a pretty easy project all in all...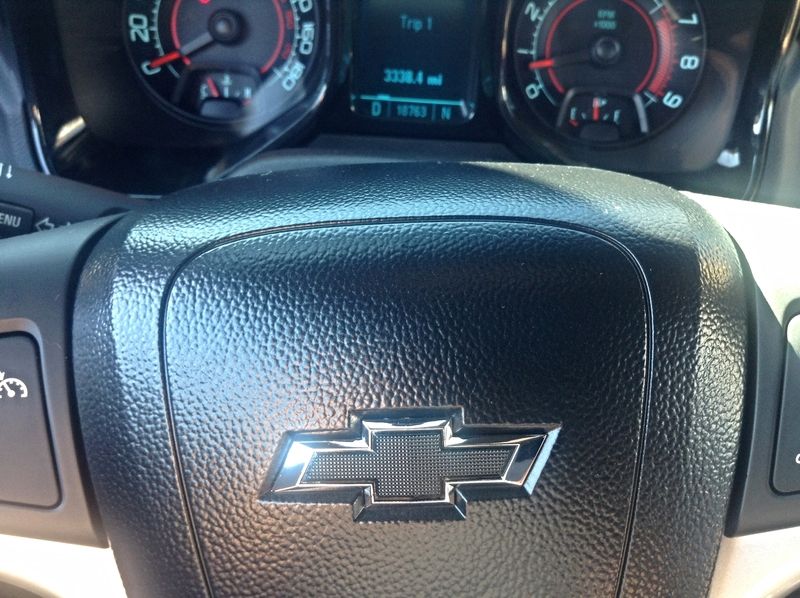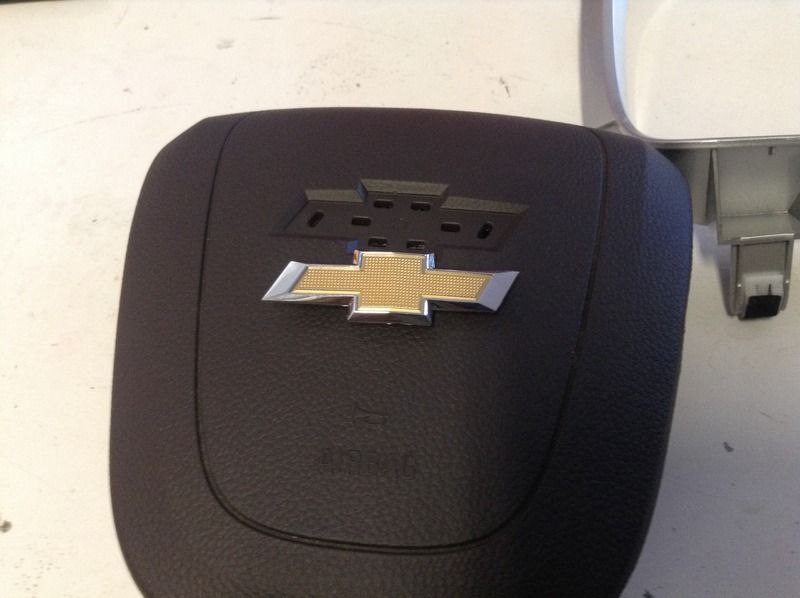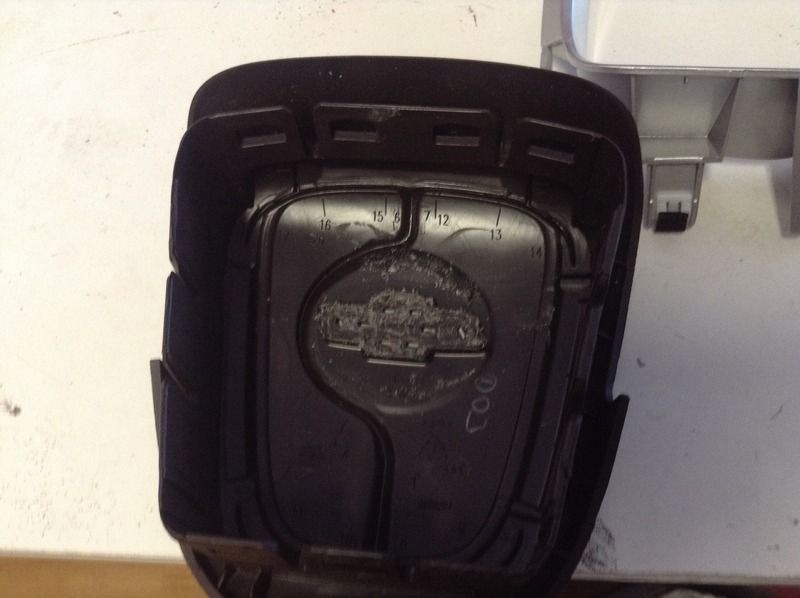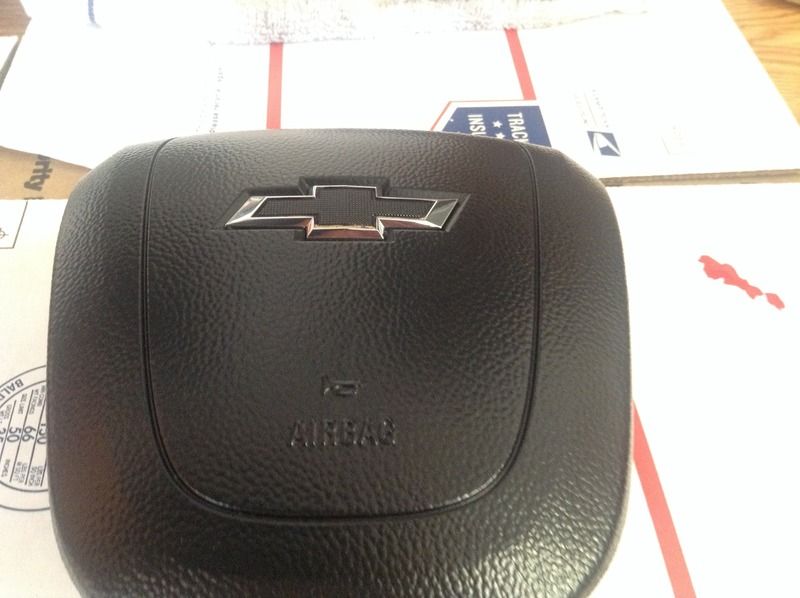 ZL1 Suede Shifter Red Stitching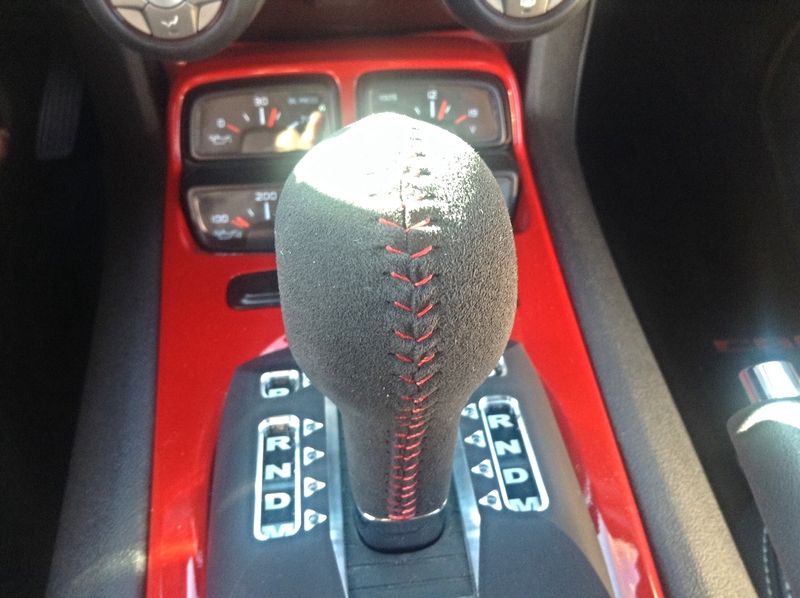 Custom Made L99 Supercharged Interior Trim Piece (Emblem Pros)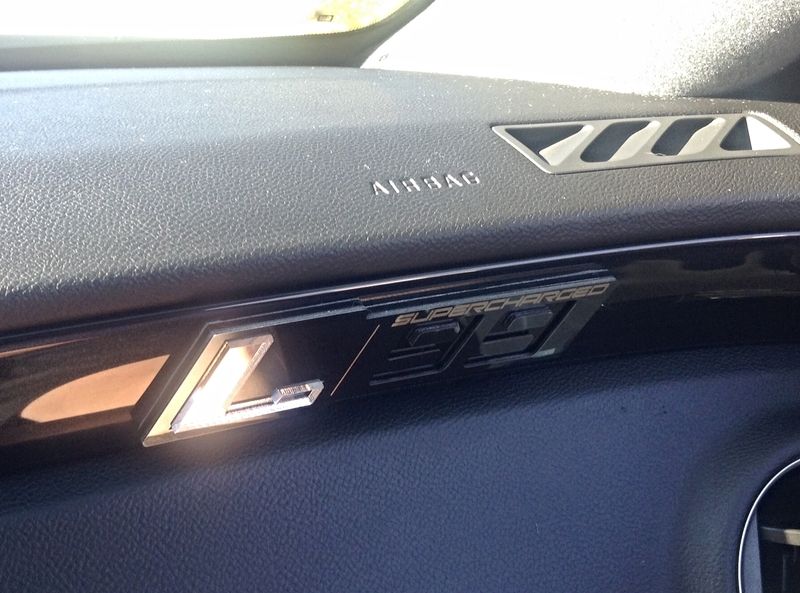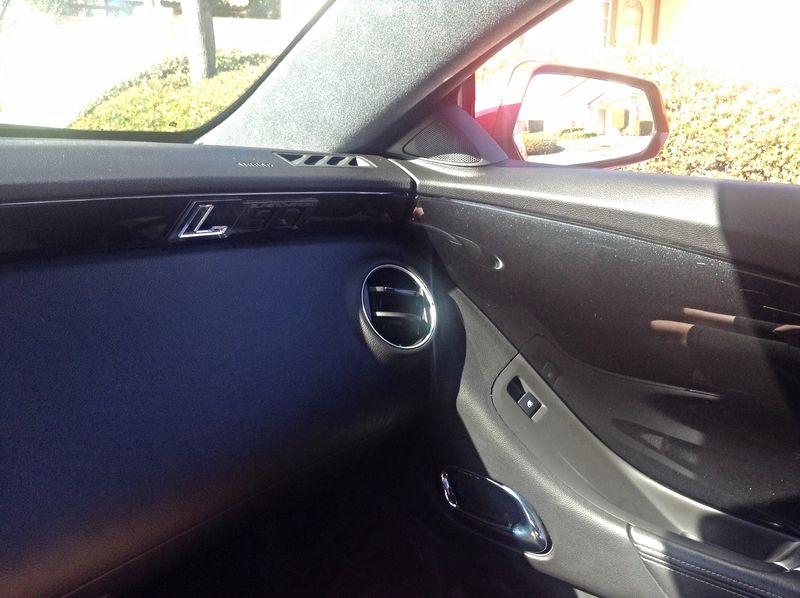 Instrument Bezel (Painted Myself Carbon Flash Metallic)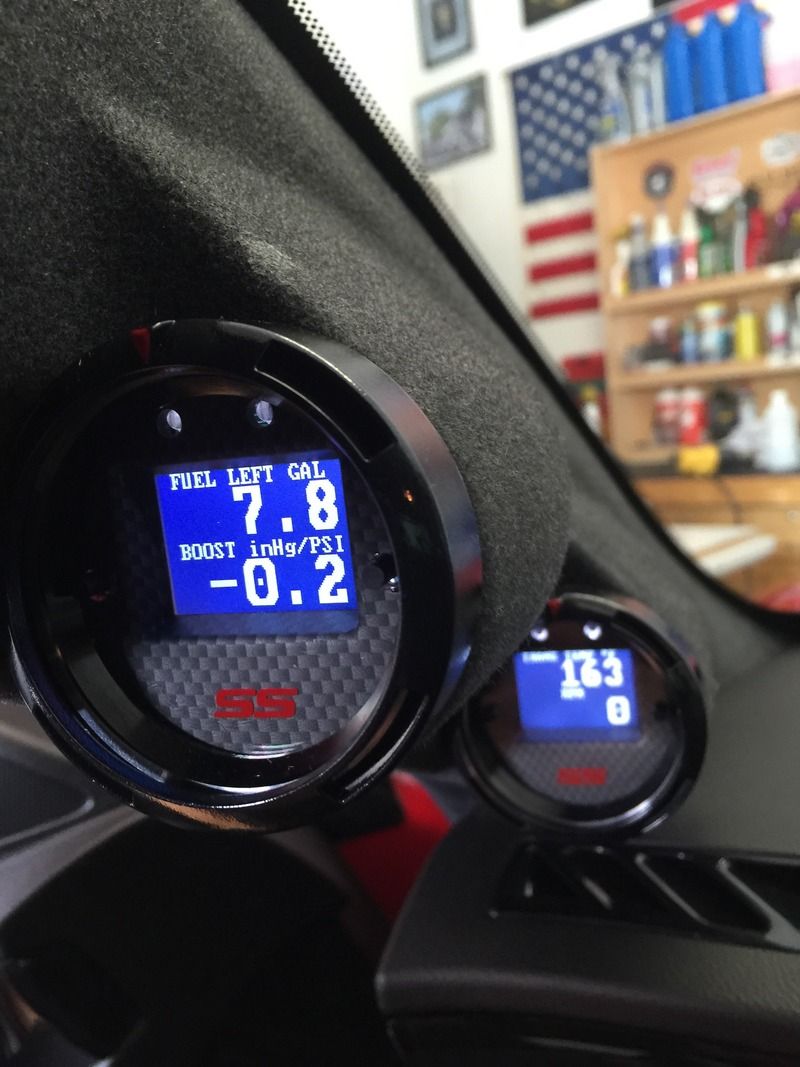 Air Vents (Painted Carbon Flash Metallic River City)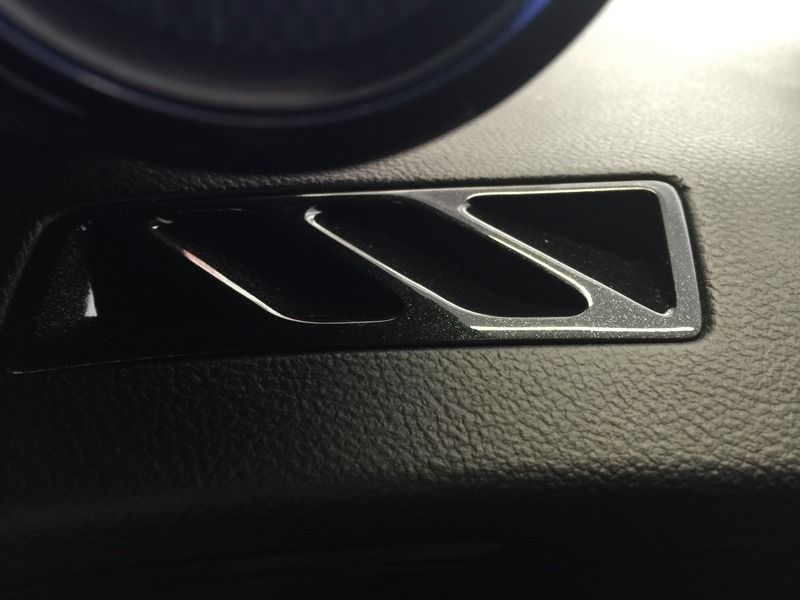 Dark Tinted Windows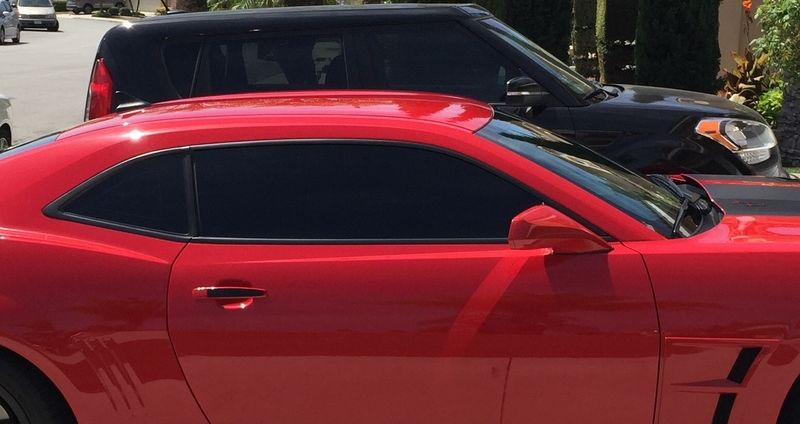 SS Floor Matts Red and Black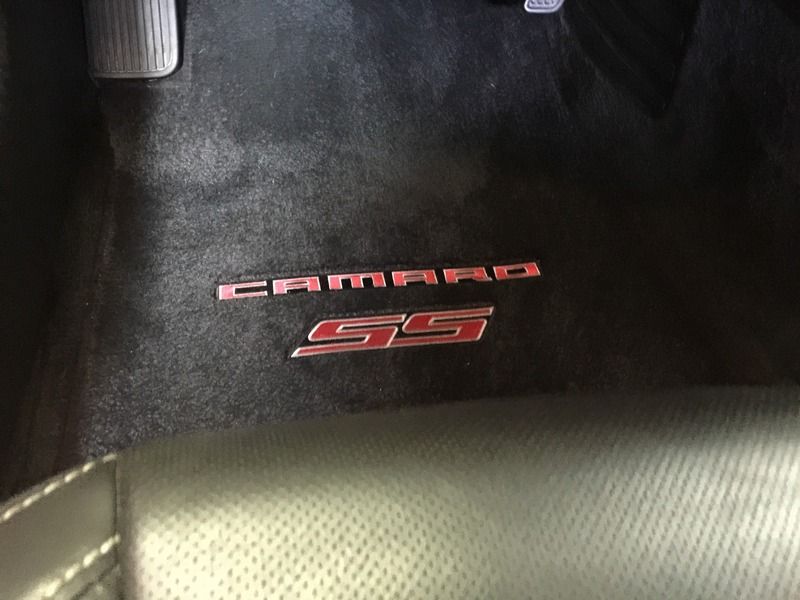 Small Bow tie in front of Shifter (Painted Myself Red and Black)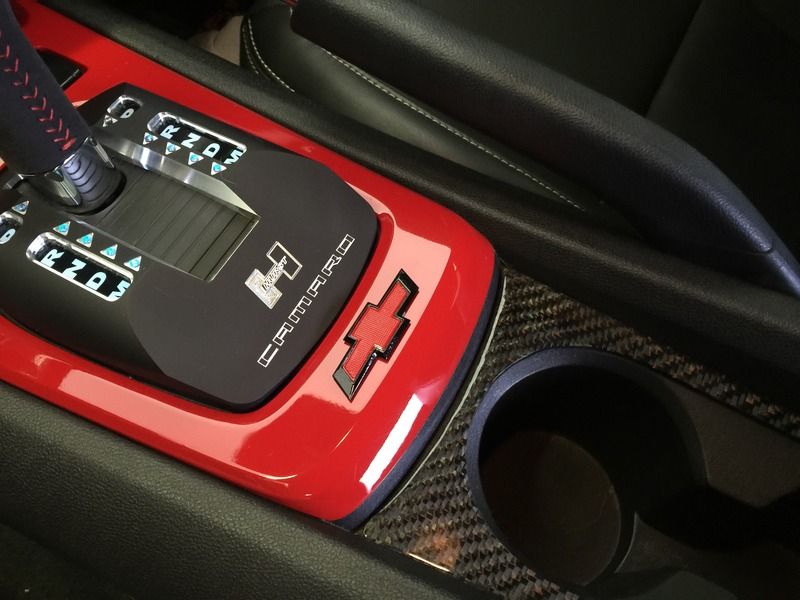 Hurst Shifter Plate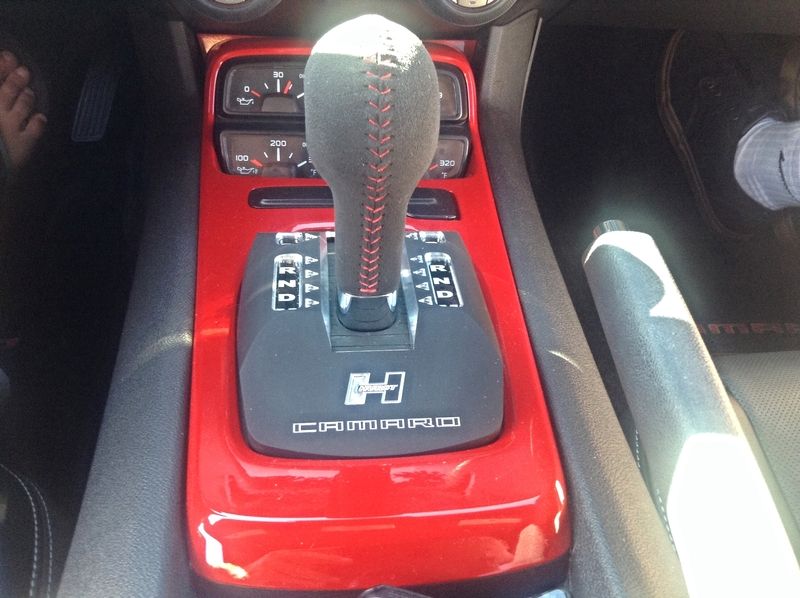 Carbon Fiber Cup Holder Insert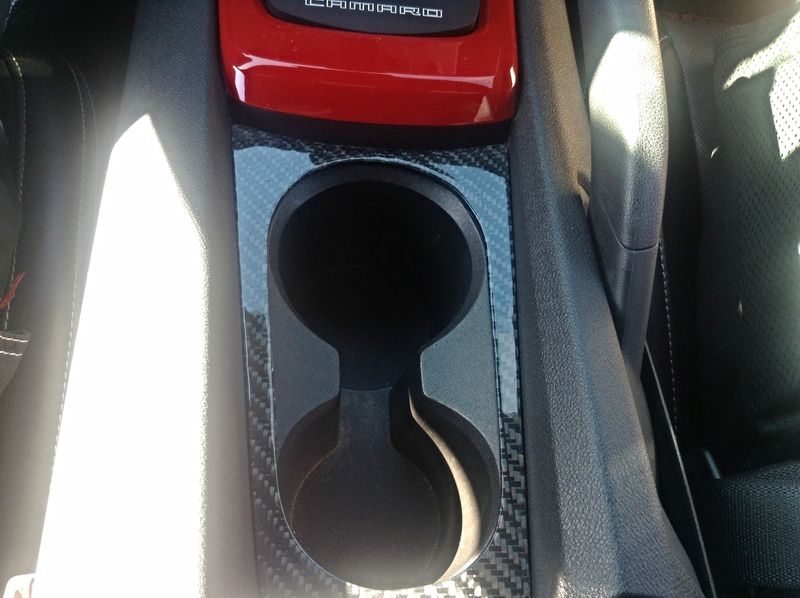 Some Finished Shots