Hopefully some of these details that I post are helpful to members who are looking to do details of their own. Please dont hesitate to ask about a process or technique if you have one, I'll gladly do my best to help out
Now, this one was cut short b/c of weather. I thought I'd have it for a couple days, but due to some rain (in nj? rain? NO!) the owner decided to pick it up a day early in order to garage it and bring it back early next week to complete the interior.
The paint wasn't in the best shape. Loads of swirls. Fair amount of contamination on the paint too.
I started this one w/ the wheels.
Optimum Power Clean
on the tires and
P21s Wheel Gel
on the rims, which I let sit for about 25-30 minutes before washing. Used the
EZ Detail Brush
to get the inner barrels (how did I ever clean wheels w/o this thing before!? It fits in the tightest areas w/ no problems). Wheels cleaned up nicely, but the road rash was still going to be noticeable unfortunately.
From here, moved on to the paint. Hit it w/
Poorboys Bug Squash
and
P21s Total Auto Wash
to pretreat. Using a
foam gun
on the garden hose, foamed it up using
Citrus Wash n Gloss
and washed away the dirt w/ an
Ultimitt
.
Grit Guards
were of course in the
bucket
Clayed using a
gray, light cut
bar and some
Luber
for the clay to slide on.
From here it was time to start polishing. I did 2 passes of
Meguiars 105
on an
orange light cut pad
before doing a pass of
Meguiars 205
on a
white polishing pad
. This whole process seemed to have knocked out about 90-95% of defects. After just the initial pass of M105 it was at almost 90%. nice.
Topped off the paint w/
P21s Concours Look Carnauba Wax
(man, I forgot how easy this stuff is to use!)
Tires got treated w/
OPtimum Tire Shine
(owner wanted a dry look, and I think OTS is the closest to this).
Bare Bones
in the wheel wells.
And that pretty much covers it! Heres the pics to correspond to the process. I ran out of sun and daylight to get any good afters... hence the reason theres only 4 after pics :(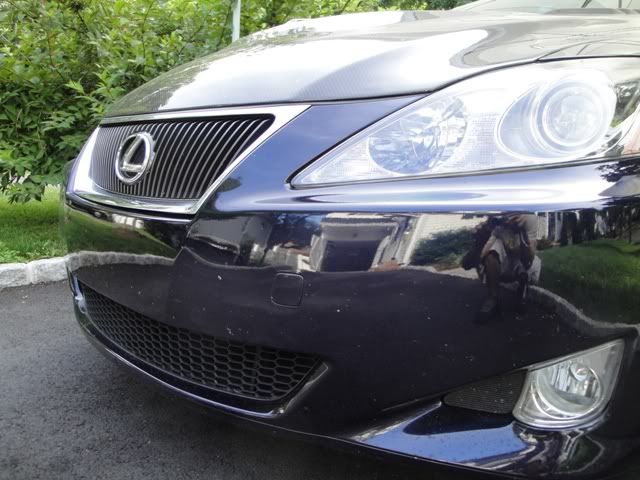 bleh. dirt does accumulate behind license plates!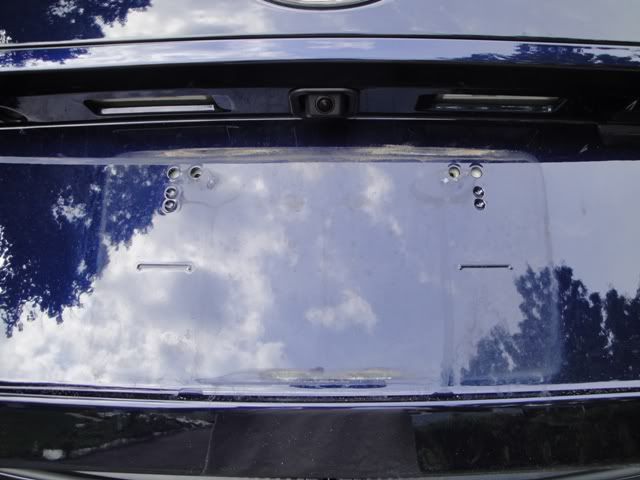 There was some gum or something that kicked up here. Used 3M GPAC here.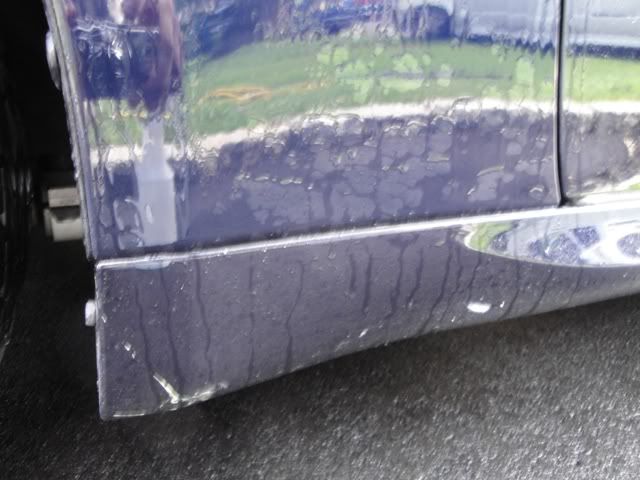 P21s TAW at work
After being foamed down, the soap was doing its thing.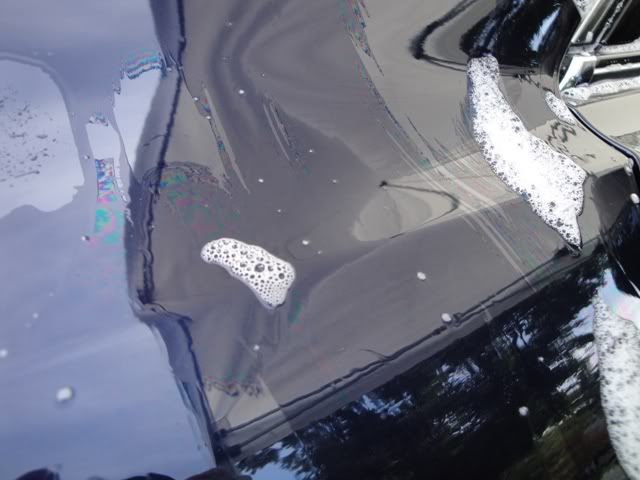 Claying is important!!
Lots of swirls! oh my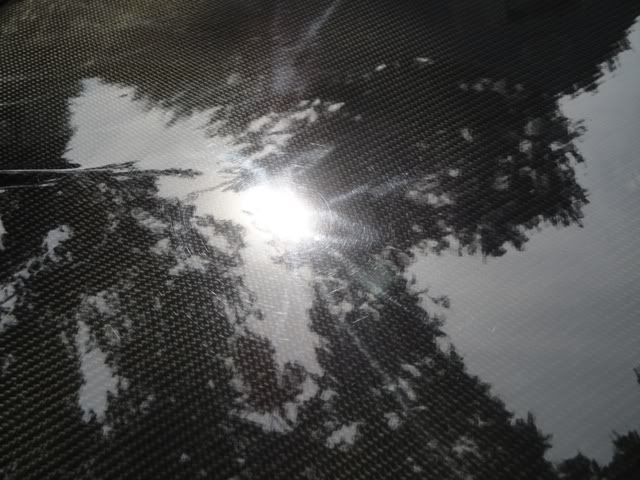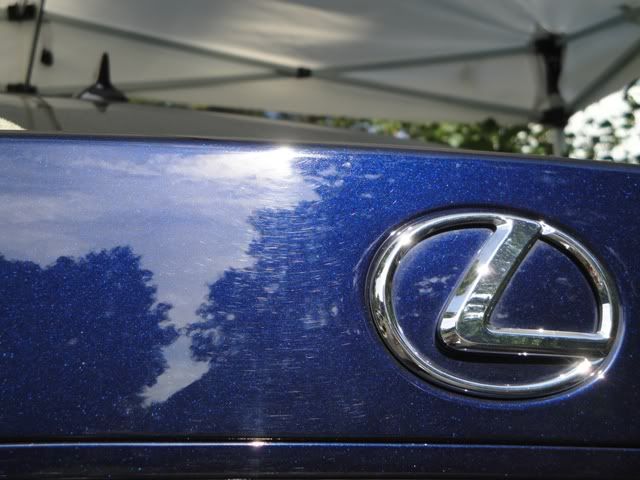 After just one pass of M105, things were looking up. still did a second one after this before the 205.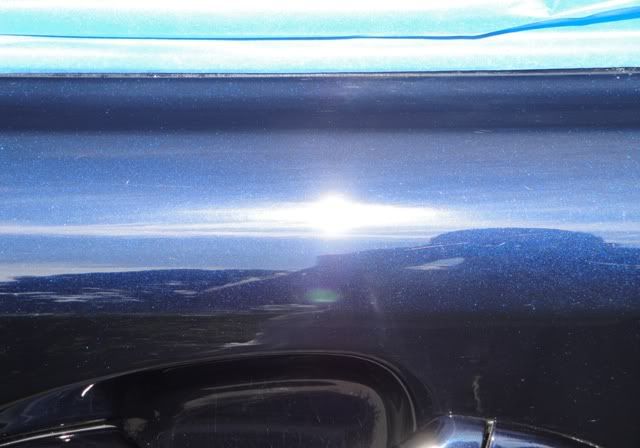 Now, all cleaned up! Looks much better this way