First time to the Track w/ the A6 slips & vids inside
---
Went to VMP in Petersburg VA, I have ARH`s only w/ the high flow cats. Everything else is stock down to the tune. All I can say is Torque management is a bitch. I`ve been drag racing for a lot of years, and this track was hooking great, and not matter what I ran it in or how I launched it was dead off the line. Still w/ corrected number for a zero DA day it was 12.8x`s for nothing more than headers. Raceweight w/ me in it and a 1/4 tank was 3985lbs. This is one fat piggy...Lol... My Vette w/ me in it is 3405 raceweight.
Best ET 13.038@108.10
Best MPH 13.049@109.37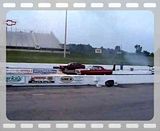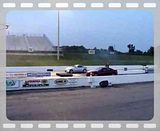 __________________
2010 SS L99, 536rwhp 10.843@126.72. Whipple Supercharger stock pulley, ARH 1 7/8 longtubes w/ catted xpipe, magnaflow 3" mufflers, ADM Race CAI, 3:70 gears, lightweight wheels and nitto drag radials. Stock internal L99, stock converter.

Bolt on best before blower 12.22@113.29 w/ nothing but ARH headers, catted x-pipe, ADM CAI and a tune on stock Pzero`s!

Other car 2008 C6 Ls3, z51, A6, Npp Exhaust, best bonestock pass 11.80@118.82, Number 2 on the Corvette Forums Bonestock fastest list..