Ok, everyone let's see those helmets. Whether you race professionally, occasionally at the strip or road course, if you're a pro football player, construction worker, are a soldier, ride a motorcycle, are a hockey goalie, or work for the Galactic Empire as a stormtrooper, I want to see what protects your melon. I'll start.
This is my helmet which was painted by my friend Gary at
www.creationsnchrome.com
He is an awesome painter and good friend of mine. He had a really cool green turbo Focus in Ford's SEMA booth this year. The Focus had a similar style paint job, chrome base but with a green candy topcoat. I think he even won some kind of design award for it, too.
Well, onto my helmet. First he laid down a chrome base, yes this is paint. (That's him in the reflection.)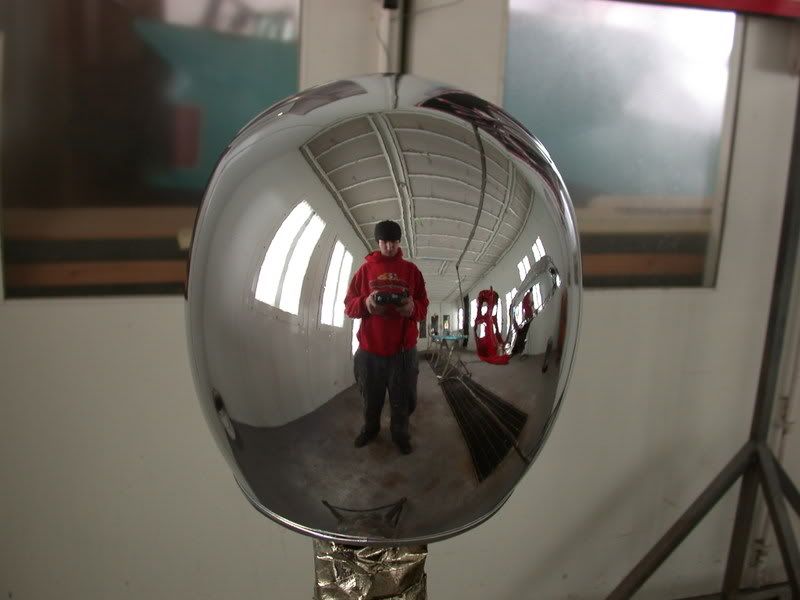 Next came the candy red color coat. The helmet takes on a red chrome efffect due the the chrome base coat. Then came the graphics. The logo is from Bayside which is my favorite band. I e-mailed him a .jpg of the image, he then cut it on vinyl and used them as a stencil. The logos were then airbrushed.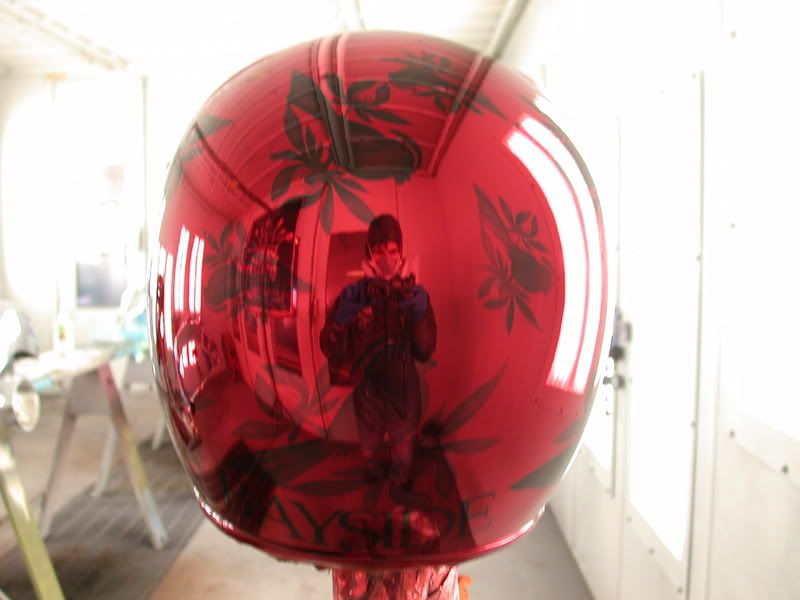 It is hard to capture how bright this helmet really is. In this last photo, you can see just how Christmas tree ornament like this paint job really is.