They apparently wrapped up the second day of shooting last night, by the time I got the call and headed down there it was already dark and crappy cell phone pics were worthless.
My friend said earlier in the day Bumblebee was one of 3 cars there, but the only one uncovered.
For those who aren't familiar, our local AFB has a "boneyard" that is currently home to almost 4,500 aircraft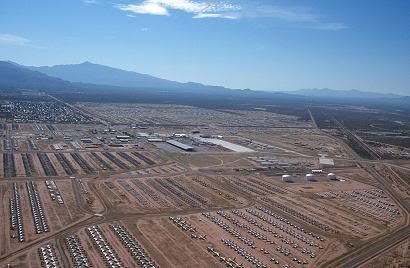 they held an open casting call about a month ago for extras, but were mum on when they were filming.
All photos are courtesy of
http://transformerslive.blogspot.com