Combined thread.
Here are the photos of my JL audio build. The amp is not mounted yet because I found out it needed serviced as I was setting it up. Also I am building a custom ported rear panel to cover the pass through! Once I get it thumping I may need more insulation in the trunk lid void. I have a C.A.D. drawing of the box with dimmensions if anyone wants? Trust me it is the best size that will fit in the trunk.
I used a 1000/1 JL amp.
12"W7.
JL audio remote bass adjust.
Aluma Pro 5 farad cap.
Stinger 135 amp breaker.
EL wire to light the internals of the amp.
All 3/4 MDF box 2x in the front plate.
The RCA were spliced into the X3 connector with Stinger solder females.
4 Gauge wire.
Here is a video. The rattle is really not that bad, sounds worse in the video. I am goint to put some expanding foam in the trunk lid gap to add support to the middle. The amp is on ZERO gain of the high level! I could probably switch it to low and run it half, I will have to do some adjusting. Either way it sounds AMAZING now and the stock BA mids and highs keep up decent.
Build and roof flex.
Just roof flex.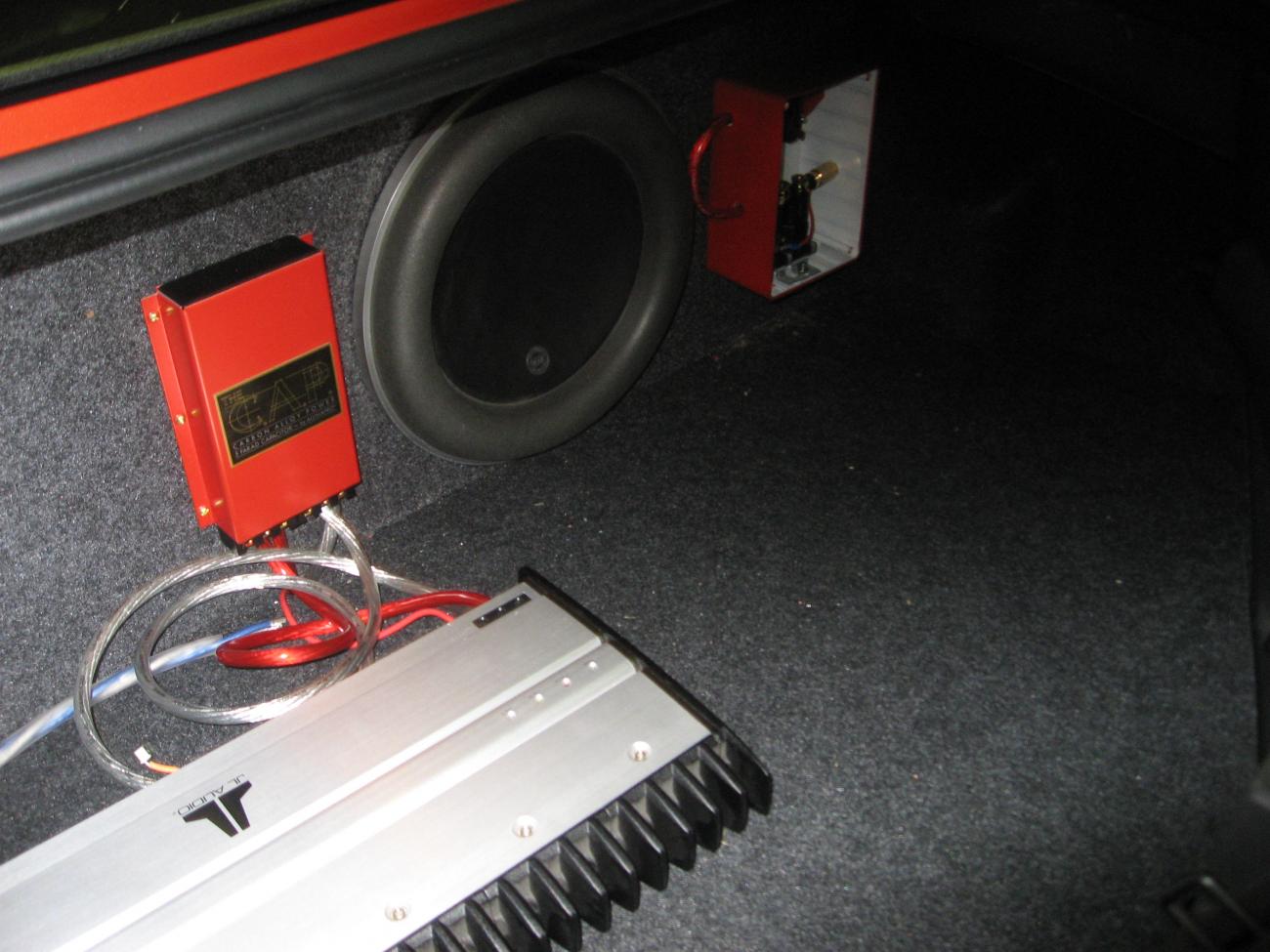 __________________
1100, Preliminary order accepted (01/30/2010)
6000, Delivered to the customer (02/27/2010)
YA, she came that quick!
$IMJAYBIRD$