New price for Spring
$10000
Car needs a new home and I'm enjoying my new Camaro
Up for sale is my 1999 Pontiac Firebird Formula. The car is located in central NJ it has a clean title and has never been in a major accident(just a minor front bumper repaint). I am the 2nd owner of this car bought privately in Oct 2005 from an older man that also took care of this car. I have a binder of receipts documenting the extensive work done to this car. I also can say this car has never been smoked in. It has served as my daily driver and overall it is still in great shape for its age and mileage. Its not without its minor dings and scratches though.
The Odometer currently shows 101K, but at 89K I had the transmission and engine rebuilt. That work was performed by Josh of JS Perormance in Hulmesville Pennsylvania.
Engine: Since the rebuild the engine only runs Amsoil synthetic racing oil. I recently had the oil changed and spark plugs changed less than a thousand miles ago. All of the proper machining was done and I have the paper work on the tolerances, cam card, etc. The block was bore .25mm, honed with plate, and the deck was milled .010
The bottom end consists of a new GM LS2 Crankshaft, Clevite Main Bearings, Clevite H series rod Bearings, Speed Pro Forged Pistons, Sealed Power Rings, Scat 6.125 Connecting Rods, and Moroso High Volume Racing Oil Pump.
The top end consists of Crane Z Cam 228/232 dur @.050 600/600 lift and a 112 LSA, I had Harland Sharp do the roller rocker rebuild on my stock rockers, Comp hydraulic roller lifters and Springs, JP double roller timing chain, Durabond coated cam bearings, hardened push rods to custom length, Cometic 051 MLS head gasket, stock cylinder heads ported by Lorenzo's Fast Flow Cylinder, Speed Inc. 160 Stat, and SLP Balancer SFI approved w new bolt too.
Intake consists of Professional Products 85mm ported aluminum intake manifold with Fel Pro gaskets, NX Billet 85mm throttle Body, newer TPS and IAC sensor, ported MAF ends, and KN Cold Air Intake.
Exhaust consists of Pace Setter 1 3/4 Coated Long Tube Headers with a Texas Speed Y Pipe Magnaflow Cats, QTP Low Profile oval electric cutout, and Magnaflow Quad Tip Stainless Cat Back system.
Brian from PCMforLess did all of the tuning in person and the car went through NJ DMV inspection passing 1st time until 11/11. The sticker is legit but scuffed because of the windshield replacement thanks safelite.
Transmission: Automatic 4L60E rebuilt with Alto Red clutches, Shift kit, Super Servo, HD drum, Kevlar band, transmission cooler, Beast Sun Gear, Precision Industries Vigilante Torque Converter 9' custom stalled 3200-3500 flash, MBA Custom shift knob with push to shift adapter.
Rear: Stock original 10 Bolt is still in place with no noise as a testament I've been realtively easy on this car considering the power it makes. It has the 3.23 gear ratio stock with aluminum driveshaft GU5 package.
Suspension: Koni SA shocks 4/3 combo, Eibach Pro kit springs, GM 1le front sway bar with poly bushings all around, Hotchkis adjustable pan hard bar, BMR lower control arms, Edelbrock LCA relocation brackets, Spohn tunnel mount torque arm with built in drive shaft loop and transmission mount, BMR weld in sub frame connectors, and Freedom Design Aluminum Strut tower brace.
Wheels: RPM 505 18x8 up front and 18x9 out back in chrome finish and Continental Contiextremecontact Tires with about half tread left. There is a rub mark on the one tire because of the stance. I have since corrected it when I rented a fender roller. I also went with a 275/40/18 tire out back which is an inch over stock causing the abs light to go on. Braking is still good though and I have recently installed ATE slotted rotors up front with Hawk HPS pads. The rear brakes still have plenty of life left since I last replaced them with Brembo rotors and Hawk HPS pads.
Exterior: I replaced the hood with a SLP Firehawk hood with stainless front vents and rear heat extractors, out back I found a very rare SLP Iroc spoiler that has a full length LED Cadillac brake light, I replaced the rear bumper with a Trans Am rear bumper and stainless PONTIAC fill ins, the lower bumper section roof and side mirrors are black like the CETA. Also the side panel inserts were powder coated black and etched on top of that. I debadged the side and took away the molding as well. The front plate cover has a stainless bird overlay.
Lighting: I converted my low beams to BLS Projector Style lights with the 5k bulbs and HID harness, the sidemarkes are clear with black background, and the front lights DRL and Fog are LED SMT bulbs. Both headlight assemblies have been replaced and are in working order. ( I have 2 cores as well).
Interior: Recaro Speedline Seats from a Mitsubishi Lancer Evolution have been installed with 3rd generation brackets. They are a blue jersey insert that matches the exterior and black suede bolsters. I switched the door panels(they have the customary crack though) to gray leather and changed both of the window motors last year at the same time. The console and ebrake have a gray leather covers with silver stitching from Redline Goods. The back seats are from an 80s Formula covered in black cloth. I also have new Lloyd mats with bird logo stitched in.
The dash has been upgraded with rings in vent, Black Cat custom gauge overlay in blue pearl, HVAC and Headlight panels in billet aluminum with anodized blue knobs from MBA. The top dash pad was replaced because of a crack and is in nice shape. The rest of the interior is in good shape with no smells etc.
Stereo: I will include my stereo with the car but most of it was taken out because of the weight and the noise of the engine. The head unit is Sony with a USB port on the faceplate. The subwoofer is a 10 inch Infinity dual voice coil enclosed in a drivers side stealth box. I also have ******** amp rack for the rear and two Infinity amps one is 4 way and one is a mono for the sub. For drivers I have 2 sets of Focal K2p 6.5 drivers. 1 set is a full component set.
Under hood: I have MBA cap covers, head plate, and dipstick handle in anodized blue to match the interior pieces. There are also brushed stainless covers from Specialized to neaten up things as well as the wire tuck. The manifold was powder coated to tie it all together.
Thanks for looking and reading. Its best to email me
formula7684@yahoo.com
or call 609-775-7999 cell.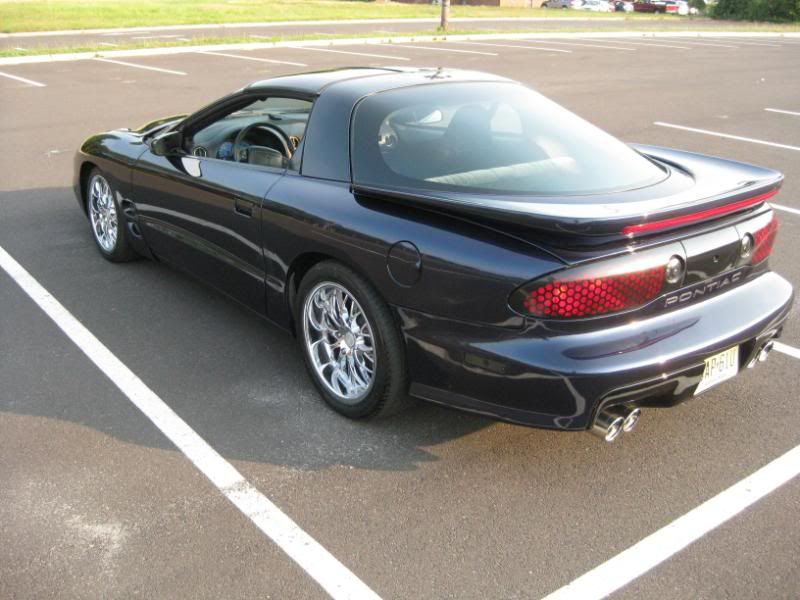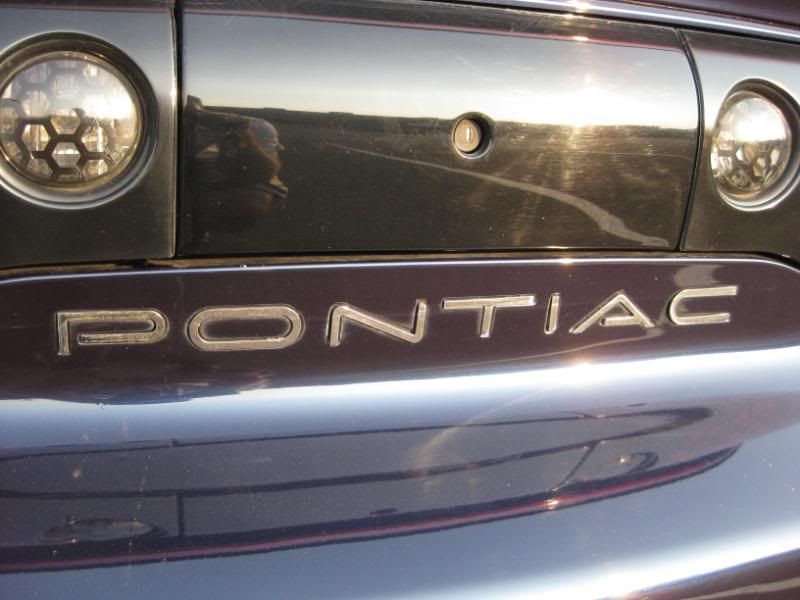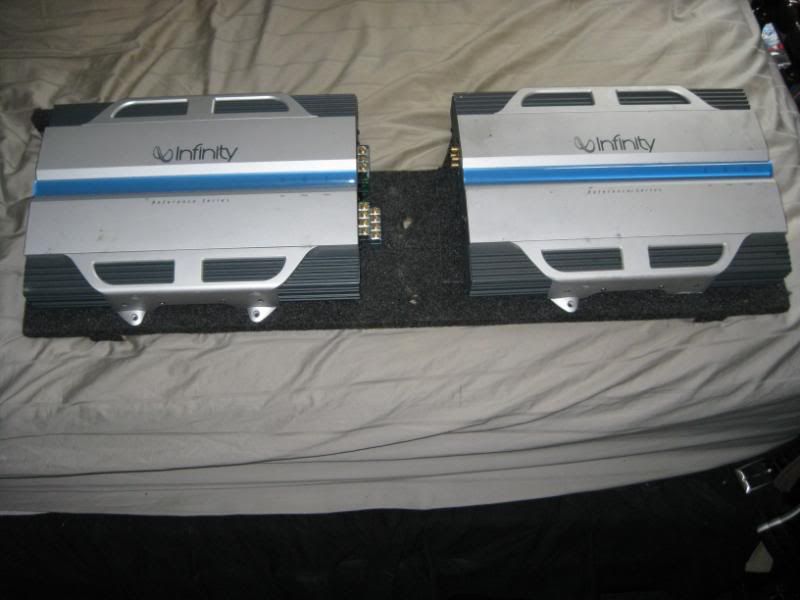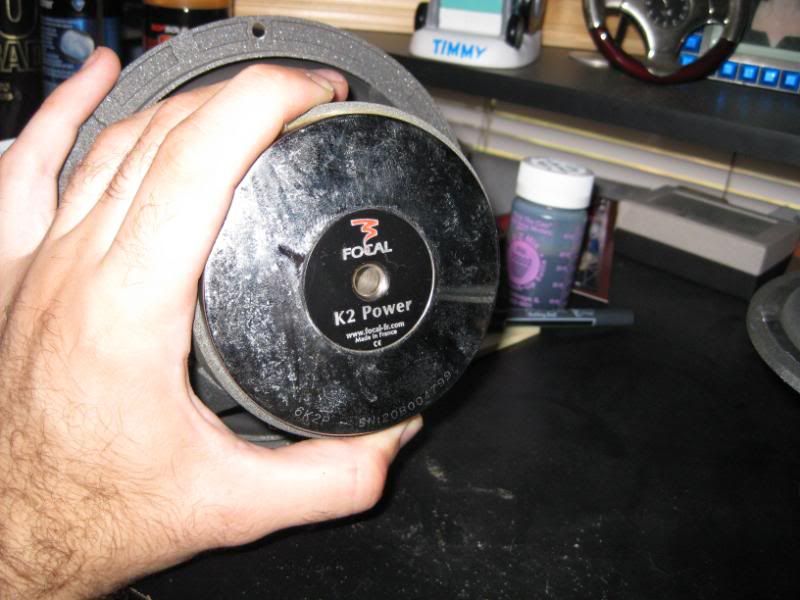 More pics in signature