Here are the photos for my custom stripes.
The final version was v15, yes
15
, different versions, some very slight.
This final version was completed the morning the stripes were going to be applied.
I really want to thank Matt at MC Graphics, as he did a fantastic job.
Stripes in graphic form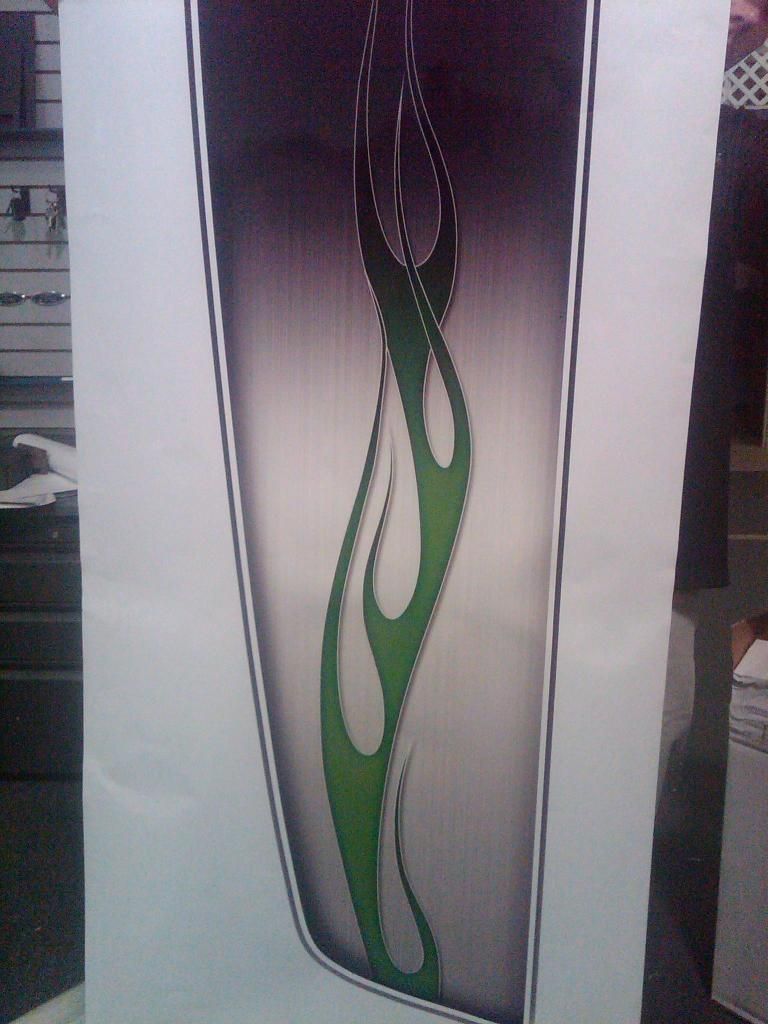 Printed Stripe almost ready to apply
Done in the shop - This was emailed to me, I had to wait an entire day after getting this to actually see it.

Close up of Bowtie (Green Brush)
Front Stripes
Rear Stripes
July 24, 2010
Now with the custom Heritage Grille. Special thanks to Gary for the custom option and fantastic quality.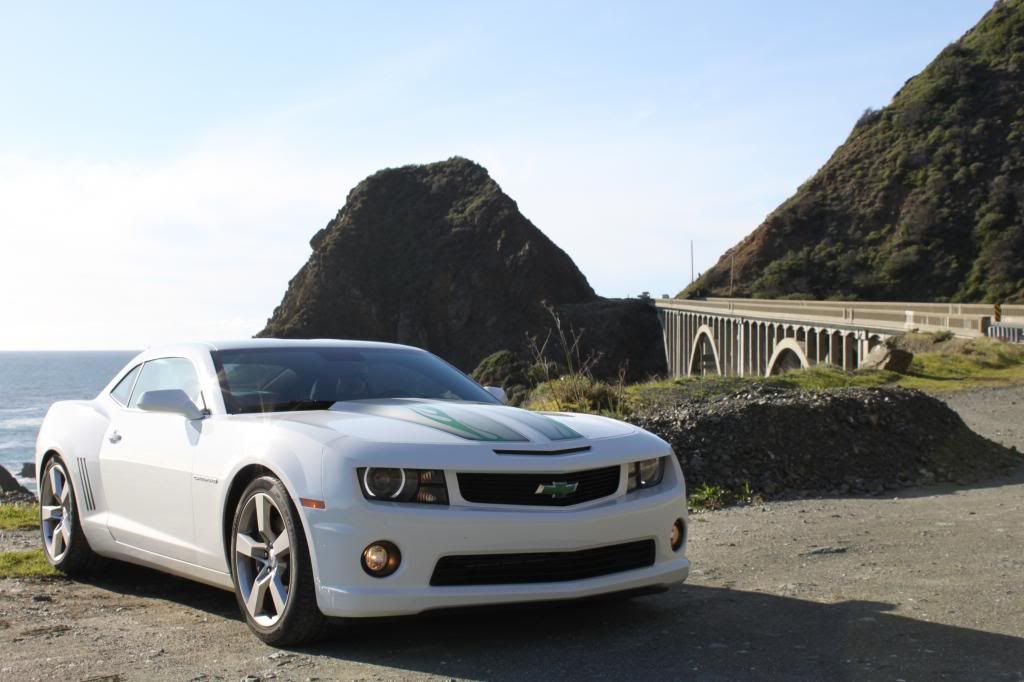 ZooDad
Matt at McGraphics did another fantastic job.
He just got done doing my gills.
ZooDad