Prior to getting this car, I thought for sure I was done with this hobby... that lasted all of about 3 weeks, but it was enough time for me to donate my build supplies and misc materials that I had in the garage to other people that could benefit. After driving this car for approximately 1 hour, I decided that the factory Boston system wasn't going to cut it. That meant I also need to reacquire all the stuffs that I need to complete the install.
Over the last couple of weeks, all of my gear has been coming in. One of the more exciting (to me) things I was looking forward to was all the deadening supplies I ordered from Don at SDS. (quick note about Don: heís super helpful, straight shooter, and if you tell him what you are looking for and expecting, heíll get you all the right stuff - great customer service from this guy!) Why was I looking forward to it? Well, this car is loud. Some of it is on purpose (the exhaust is heavenly), the other is because the factory saw it fit to not treat the car at all. Which I suppose is fine, as the car is supposed to be ďfastĒ and we donít need to unnecessarily weigh it down.
However, when I want to, I want to cruise in silence. I want to car to be tomb like. And from the factory, itís waay too noisy. Today, we commenced the start of this build, focusing first on the quieting of the car.
For half the day, I was able to remove all necessary interior trim (minus the carpet - have to do that tomorrow), drop the headliner, and get started on getting the car quiet. ( I will say, working on Chevy interiors is a breeze compared to BMW's... wow!)
For the headliner, Don recommended 25% coverage with the cld Tiles, and then to treat the entire roof with 3M Thinsulate.
The roof at 25% coverage: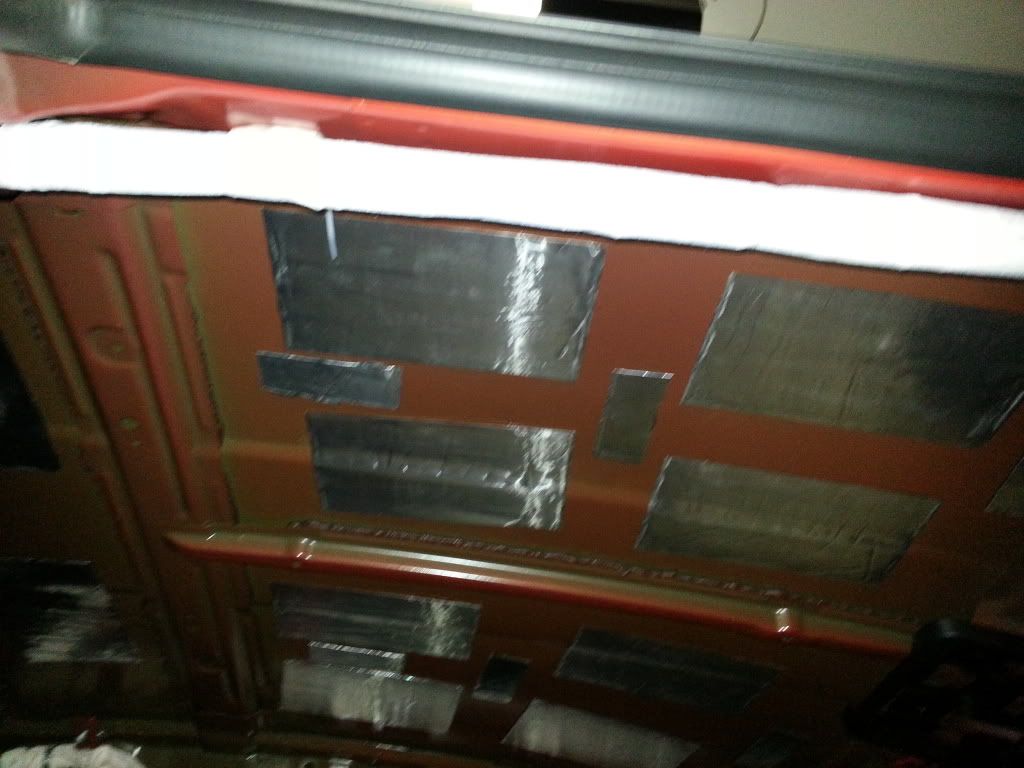 and a quick video... this is the first time I heeded the 25% coverage rule. I always thought that you have to cover everything, and this is simply not true, and it also makes for a very expensive waste of money. The video is with 4 tiles on one side of the roof, and then nothing on the other. I was quite surprised at how much just a few tiles can do: (click to play)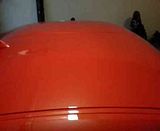 Now from the factory, the headliner did some with something... seemed like a stiff batting (like the material used in quilts or pillows). Iím not certain it really did anything, but hereís a quick comparo with the Thinsulate and the factory solution.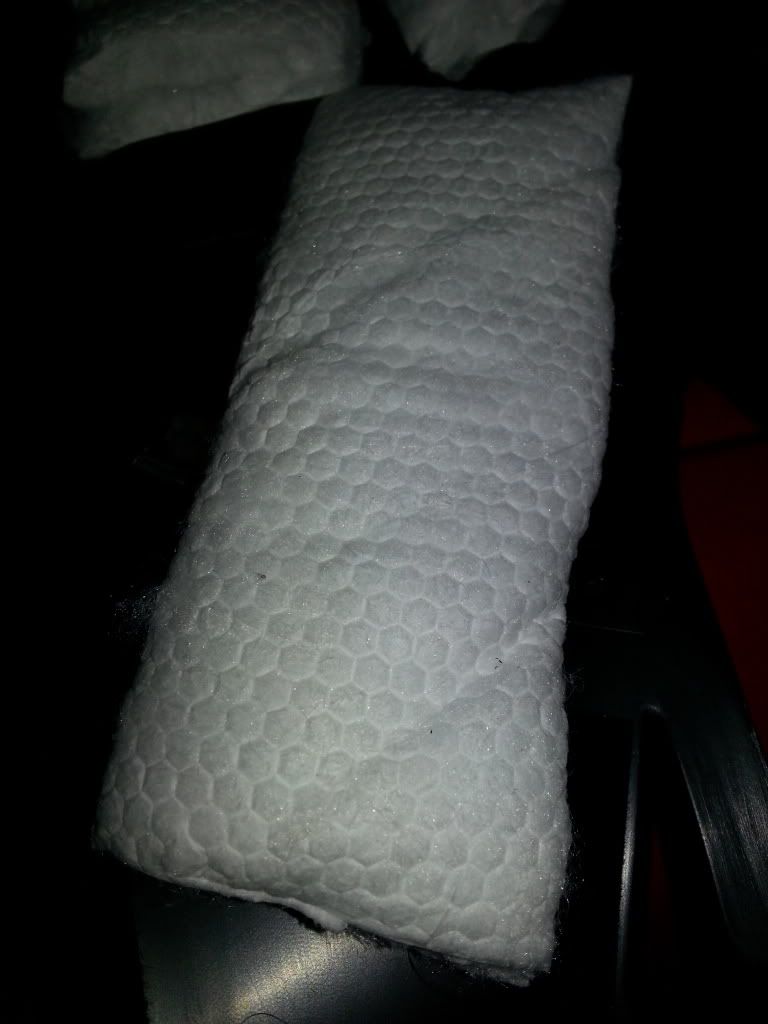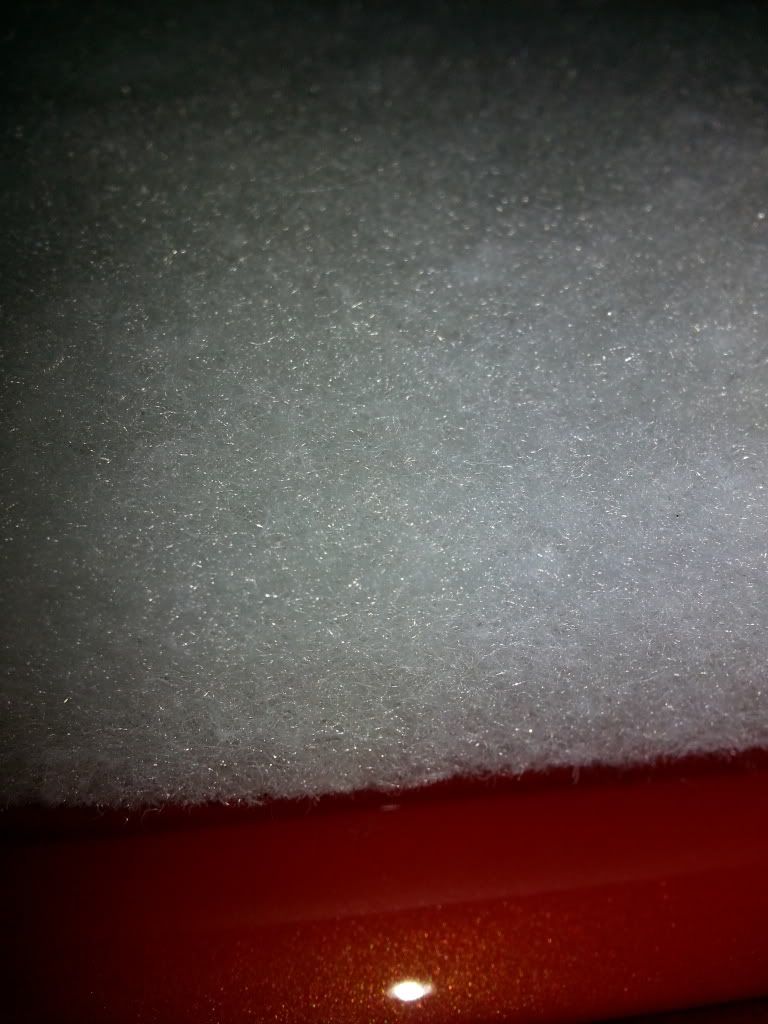 And finally, I got the roof completely covered with the 3M material. Looks so purty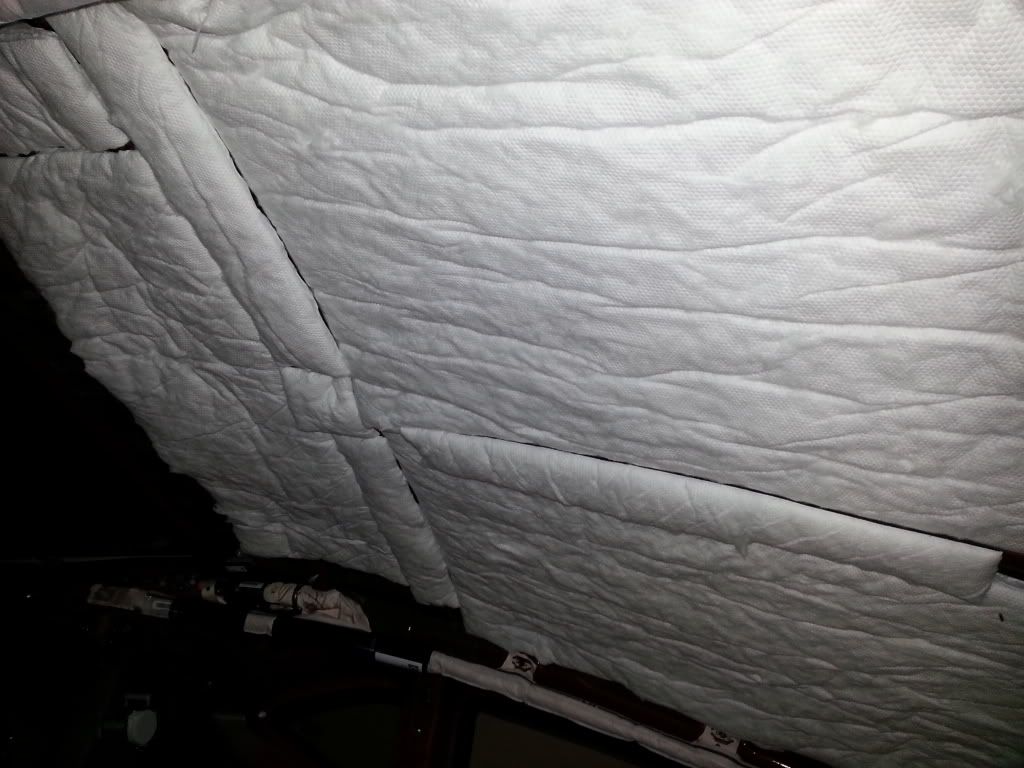 Since I'm not doing anything with the A-Pillars, I threw in a few squares of CLD, and also included some Thinsulate and put them back in the car as well:


And one final video after I got the headliner back up and buttoned everything up: (click to play)


I'm quite impressed with the results. All told, time spent actually deadening and laying down the Thinsulate was probably about 30 -45 minutes... it took me as much time just to button up the headliner once it was done. And the results that come from just a quick bit of work.. Like I said, I'm surprised. I hope when it comes to driving, that this translates into real world value.