here are lastest pics of my 2SS coming back together.
heritage grill and 69 SS badge mounted and ready to go back on!!! those are AAC plasma white lights in the fogs!!! cant wait no more amber...
better pic with rotars and calipers back on...wheels soon to follow, after striping
last pic of rear diffuser body color matched; decided to paint the tail light area light a berger chevy SS..looks great on green with a rally mate black finish...white SLP SS (classic) badge on back...
stay tuned to more pics next week....
ps settled on greenshoundstooth fabric from SMS Auto. was a tough call, and hard to find green houndstooth these days, PUI had a great fabric was just too dark for what i am doing inside..seats will be done in mid-march sometime...
enjoy....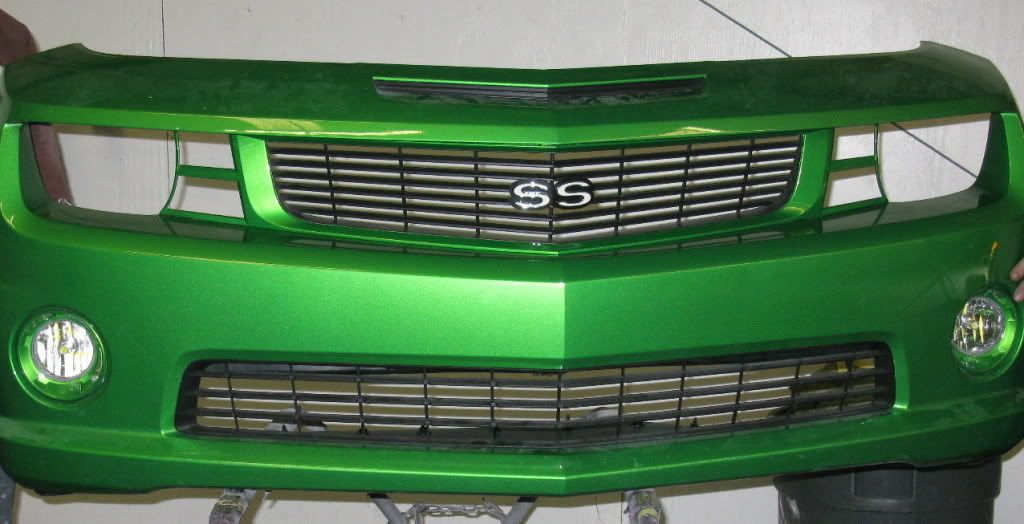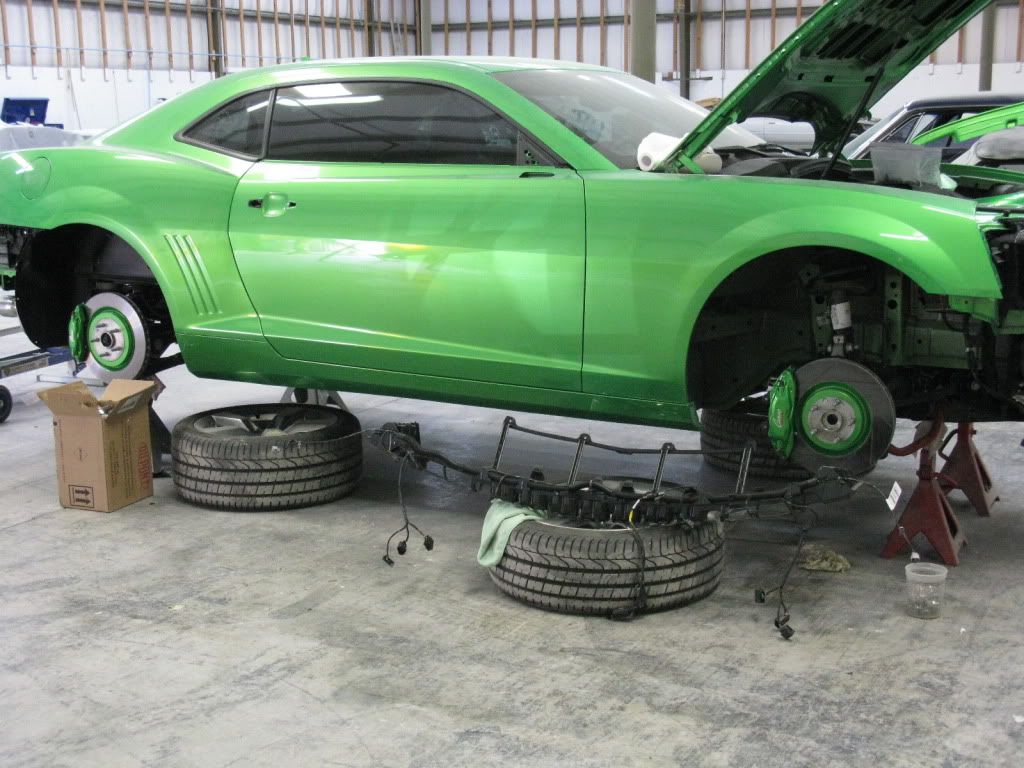 __________________
2011 2SS/RS SGM KAE, MN6, SLP ZL sways. TPC strut tower brace, GMPP Exhaust,roto-fab cai, pfadt lowering springs, Pedders subframe inserts, radius arm and steering rack inserts. 69 camaro fender and hood badges,heritage grill with orig SS badge, AAC green and white LEDs, RJM designs interior with green houndstooth seats inserts, suede headliner, Berger Chevrolet rear blackout big block tribute, 3stage white gold diamond pearl custom rally stripes by ayers custom paint concord, nc