UPDATE: Radiantz.com now calls these LED strips the "Z-Flex Array"
Just get 2x 40 led amber and 2x 40 led red. Remember they are the 100 Leds per foot style.
The are under "Category->Z-Flex LED lights->1mm Z-Flex arrays 100 LEDs Per foot"
What nice too is these have a LIFETIME Warranty against LED failure.
I got 2 amber and 2 red 40 LED flexible array strips from Radiantz.com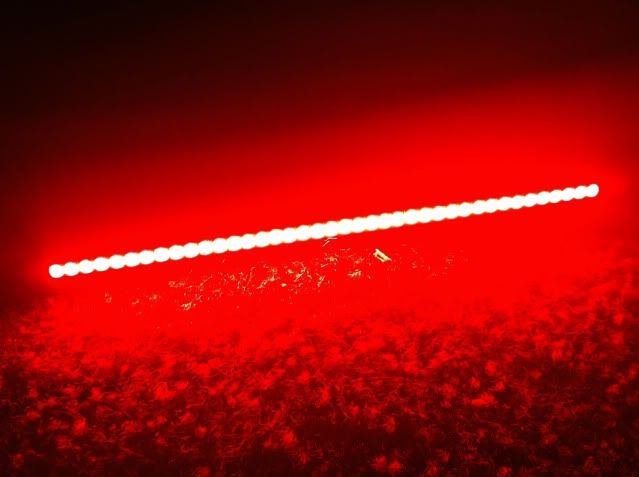 Splitting the sidemarkers apart was challenging. I started prying at the tab on the front of the lens. Then ran a sharp utility knife along the edge. A 10 min 200 degree oven did help soften the plastic and made it less prone to the lens cracking.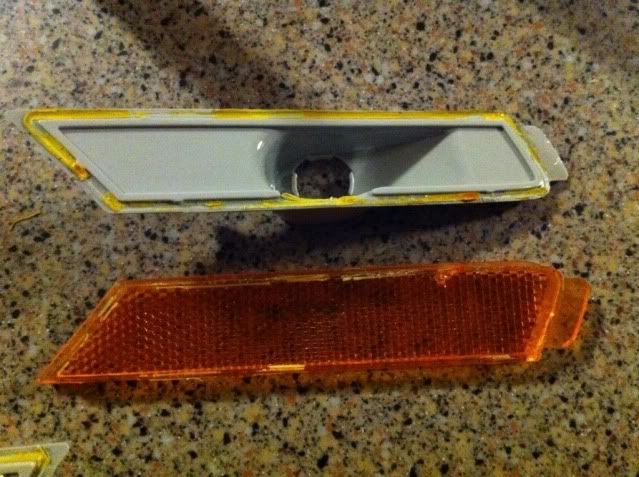 Double sided tape on the LED Strip.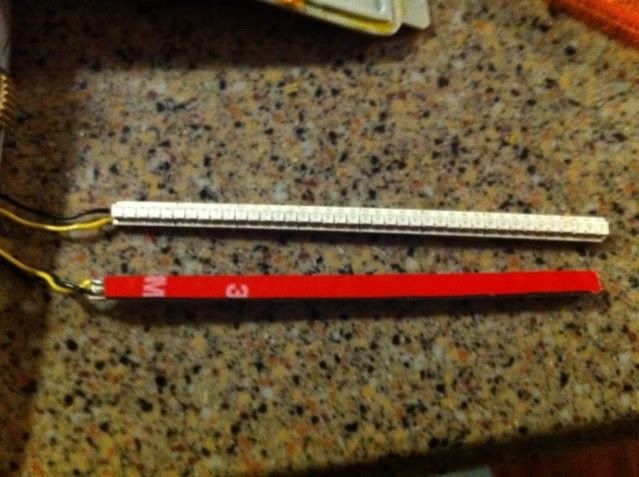 LED strip in position.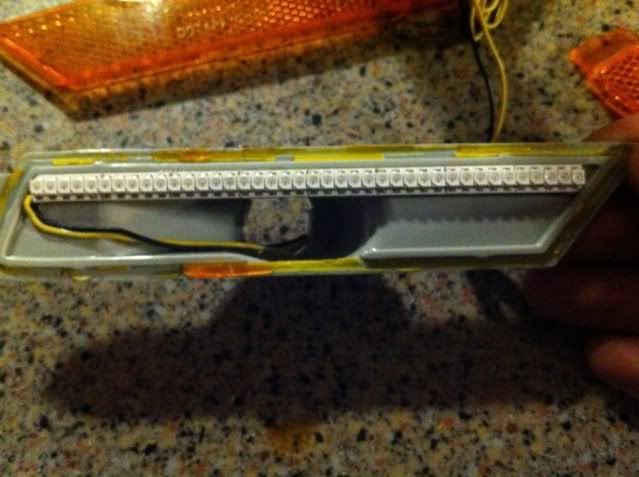 Glued back up and installed.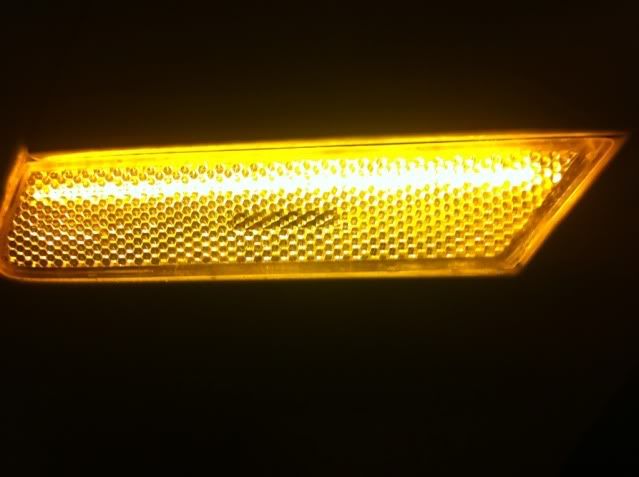 I still need to paint the lens white. I will leave a 1/8 inch slot unpainted for the LED strip to shine through.
Repeat this 3 more times... I paid $131 for all four LED strips. Alot less then the 2 companies that make these.
UPDATE:
To connect these correctly....
Go here..
http://autolumination.com/connectors.htm
Scroll down still you hit this....
Standard bulb bases with a plug-in 2-wire pigtail 12"- 18 gauge wires


and buy 4 194 wedges. You guys can figure out the rest!!!