so the '12 steering wheel bezel removal is different than the 10/11 models. i did this mod in less than 30 minutes and its not hard at all. Lupe painted mine carbon flash metallic, it turned out perfect.
tools needed:
T15 torx head
pry tool
long allen wrench or similiar to disengage/remove the airbag
start by turning your wheel 180 degrees so that the bottom of the wheel is at the 12 o'clock position. on the back of the steering wheel there are 2 holes that look like key holes. i used a long allen wrench that would fit and there are 2 springs that need to be disengaged to release the airbag. dont forget to disconnect the negative battery cable! pry towards the center of the airbag(direction of arrows)you'll hear a click and the airbag assembly will release. do that to the other side as well.
gently pull out the airbag assembly and let it hang free.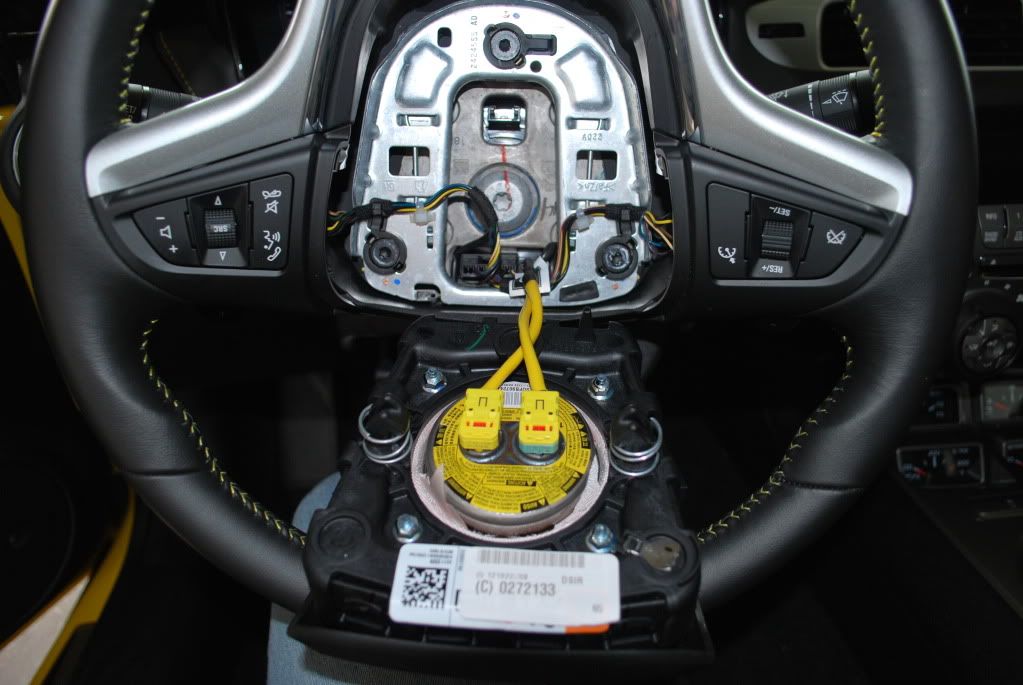 using a pry tool, start at the top and gently pry the trim bezel. work your way around the rest of the bezel and it will come off.
next release the tabs on the electrical connectors and disconnect the steering wheel controls on both sides, they are just clipped in.
using a T15 torx head, remove the 4 nuts that hold the audio controls in.
assembly is reverse.