Hello Everyone,
On behalf of the Shine Crew, I would first like to say THANK YOU for putting up with all of these who knows how many write-ups we are at now. This is the last one from Auburn 2011, I promise. I am sad as I post this. To me, it closes the chapter in a very unique life experience. I learned a ton, made some great friends, and certainly got to put my hands on some gorgeous pieces of History.
2010 Chevrolet Camaro
Inferno Orange Metallic
Centennial Era Pace Car--Indianapolis 500
Won in a Contest
Signed by Dario Franchitti
What's that? You want to see video of the car on the track, with the winner in it, perhaps an interview with him, and the car hitting some awesome speed? OK! Here it is:
It was a real pleasure getting to work on this, after learning about how he acquired the car, and just seeing the condition of the paint, I knew this thing was gonna be HOT. Bruce came to us pretty much the first official day of Detail Week at the Auction. The One day that Adam was there too. It's funny, the good things didn't really start happening there--cars showing up, meeting the great people like Bruce, little strokes of luck--until Adam showed up for the three hours he was there!
Our Process for this was pretty easy really. Justin and I started by addressing the wheels and tires with the Turbostick, Boar's Hair Brush, Fender Brush, APC, and GWC. Pretty much the Wheel and Undercarriage Kit...we dressed everything, just not right after the wash
Adam's Wheel & Undercarriage Detail Kit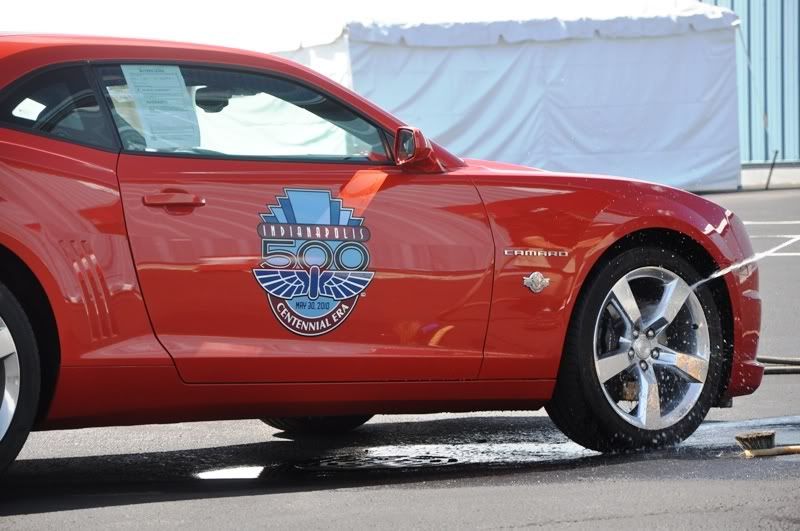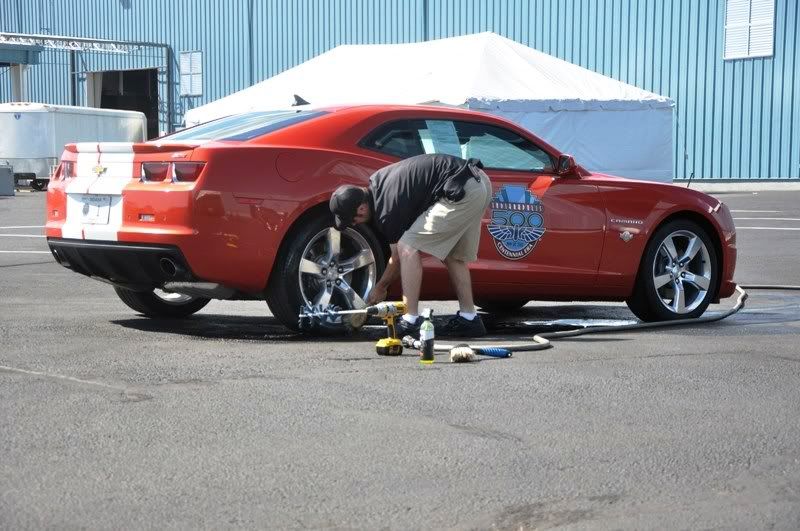 From there it was on to a Two Bucket Wash, assisted by the Firehose Nozzle and ShutOff Valve, and the Jumbo and Pro Wash Pads.
Adam's Platinum Car Wash Kit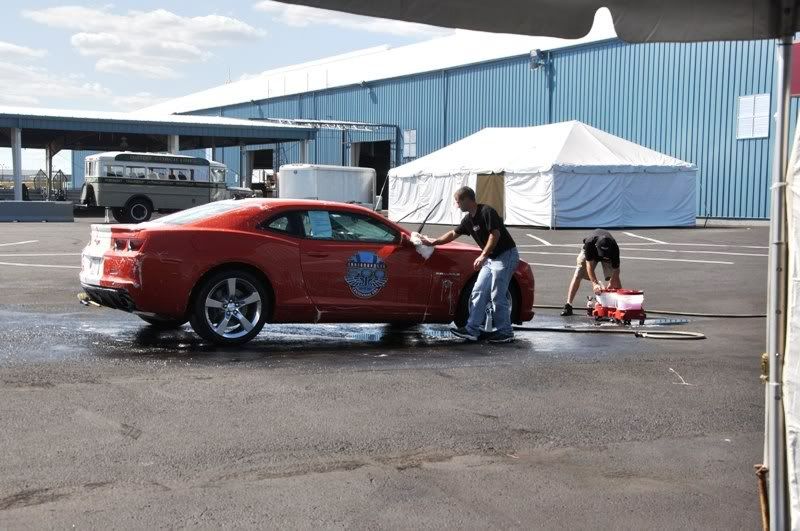 The heat clearly getting to Justin...throwing his hands up saying, "...and I'm Spent!" OR he was getting his boogie on...we were rocking out to Classic Rock all week.
Time to get the car out of the Indiana heat and into the shade for drying and polish prep. Here we used the Great White Drying Towel to dry with Detail Spray as a drying agent. Normally we wouldn't have used a drying agent but because of the heat, and what the customer paid for, I wanted to make sure we weren't causing more work by adding free water spots.
After we dried the Camaro off, it was time to dress all trim, tires, and wheel wells with SVRT on a Pro Tire Dressing Applicator, In and Out Spray, or Invisible Undercarriage Spray.
Adam's In & Out Spray Dressing
Adam's Super VRT Tire & Trim Dressing
Adam's Hex-Grip Pro Tire Dressing Applicator
Adam's Invisible Undercarriage Spray Dressing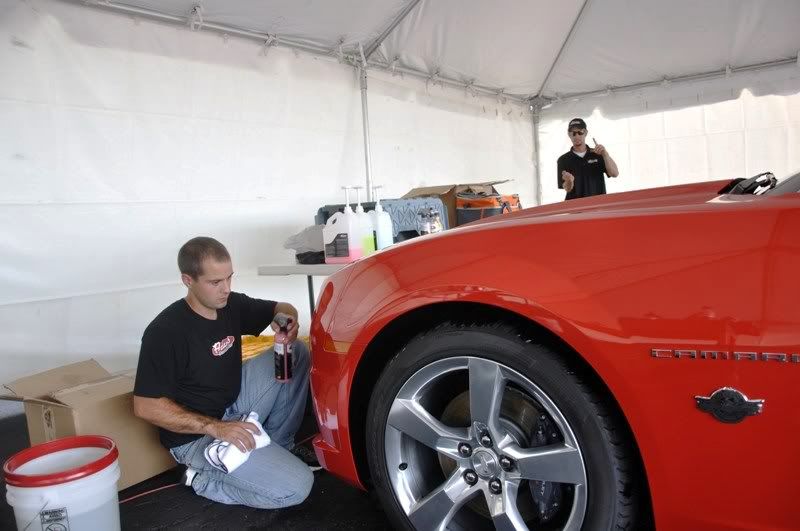 From there, we determined the Camaro didn't need the Claybar. So, it was a quick pass of Fine Machine Polish on the Flex3401, followed by a quick pass of Brilliant Glaze on a Black Pad; speed 4, on the Flex 3401 also.
Adam's Basic Flex Polisher Kit - Flex XC3401VRG Polisher
Adam's PC Waxing Pad
Adam's Brilliant Glaze for a hight gloss shine!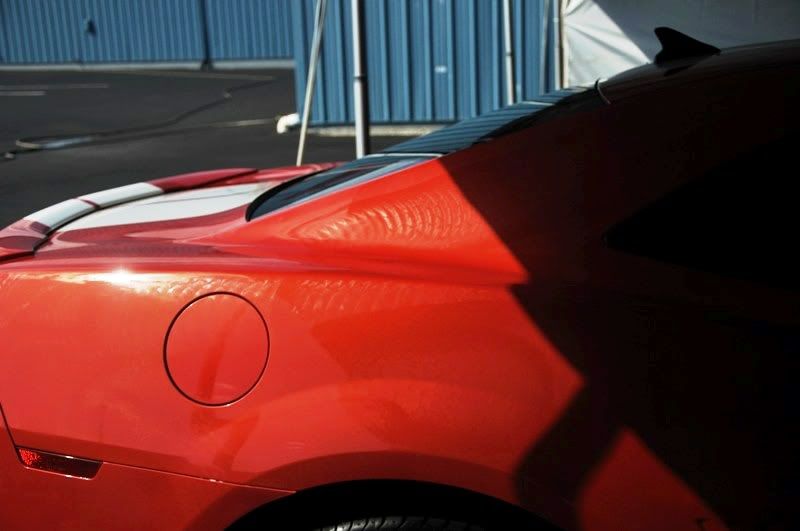 While Justin and I were rocking the Flex machines, Brandi and Greg were focused on treating the interior to a quick vacuum with the Adam's Shop Vac Pro (R2Detail) and dressed it with Leather Conditioner on a Red UFO Applicator. Obviously careful NOT to hit the autograph. Also, cleaning the interior and exterior glass with Glass Cleaner and a Glass Towel.
Adam's Shop Vac Professional
Adam's Leather & Interior Conditioner
Adam's Premium Interior Dressing Applicators
Adam's Glass Cleaner
Adam's Microfiber Glass Cleaning Towels
Justin made quick work of the clean engine by with In and Out Spray and SVRT.
Adam's In & Out Spray Dressing
Adam's Super VRT Tire & Trim Dressing
The Camaro was then treated to Americana Paste Wax on a Red Hex Applicator. It should be mentioned the Single Soft and Double Soft Microfiber were used throughout.
Adam's Americana Premium Carnauba Car Wax - Best Carnauba Car Wax!
Adam's Double Soft Microfiber Towel
Adam's Single Soft Microfiber Towel
Here are the finished shots! My second favorite detail this week...
Yes Adam, the Camaro is looking sexy. (That really was Adam on the phone...from the Ft. Wayne Airport)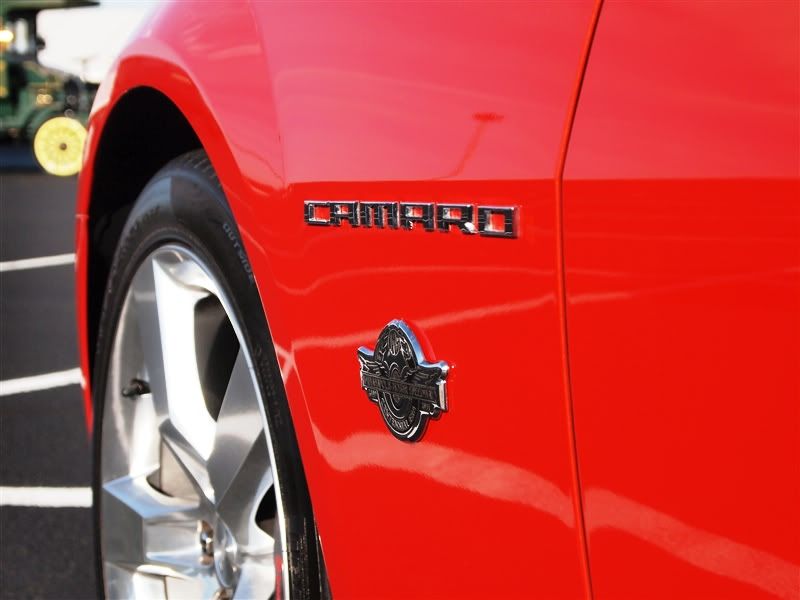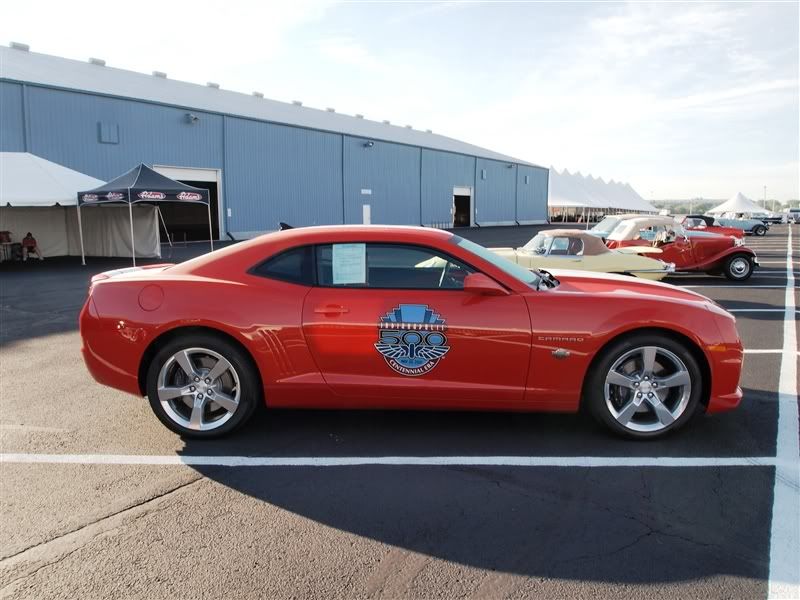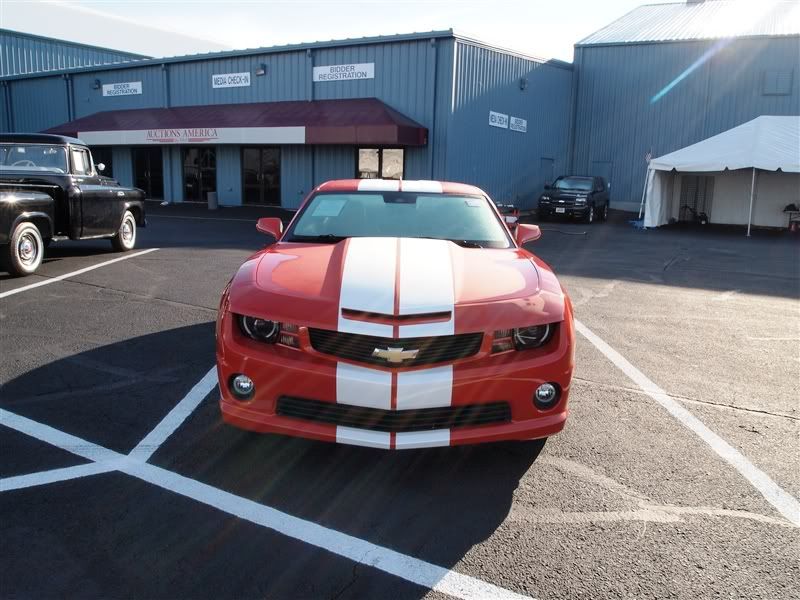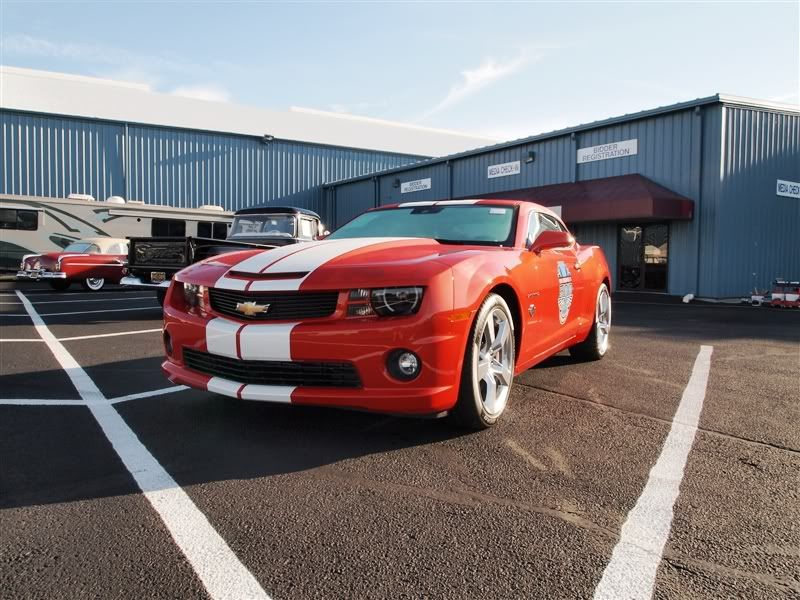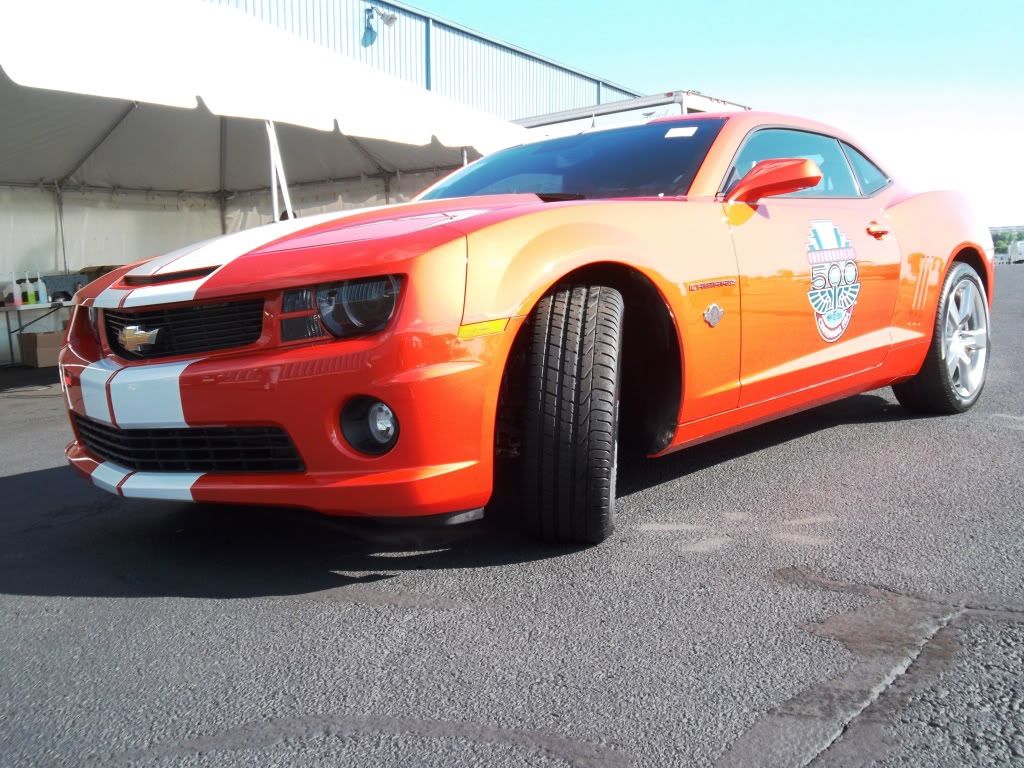 AGAIN, BIG THANK YOU TO BRANDI, GREG, JUSTIN, AND FLACO for all the help, sweat, tears, and everything in between. This is something I will never forget, and always cherish. I would also like to thank Lynn Matthews for all her help during this crazy couple of weeks, but keeping my sanity in check, but also making sure I was eating meals of food...that's something I tend to forget!
THANK YOU ALL so much,
Mook
Shine'em til you Blind'em