well, good news... I'm just an idiot apparently and didn't mix enough mekp... in all fairness, i'm using more mekp/oz of resin than I normally do... I wonder if the materials are any different than the last time I fiberglassed last year... all new materials from US Composites, so.... yeah.
so, while I was starting down today, I'm ending with an up. sort of. my goal today was to have the front baffle spacer attached today, and fiberglass reinforced, ready for the top baffle, volume measurement and inclusion of port tubes.
but alas, a lot of today was eerily similar to yesterday.... just with better results.
after pulling all the fiberglass from yesterdays snafuu...i went to town taping up both sides again. there are only a few things I hate in this hobby... masking areas... and hanging horns. my pet peeves if you will, and I'll do anything to not have to do them.
however, this is DIY and I have to suffer through it...
so, after both sides were masked, I started with a fresh layer of mat and resin... the batch started catalyzing before I was finished, so that was a good thing.... it was gelling up good too...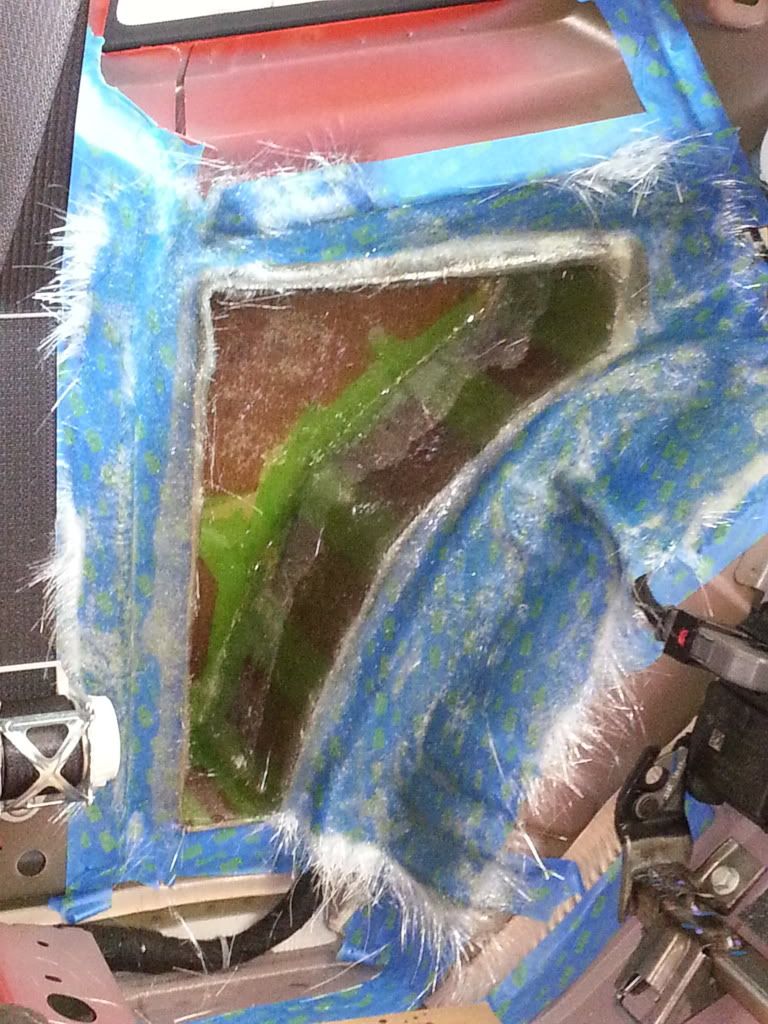 My drivers side insert finally cured... god damnit... so I trimmed that up and masked up the drivers side wall... and then went to town on it with a fresh batch of fiberglass.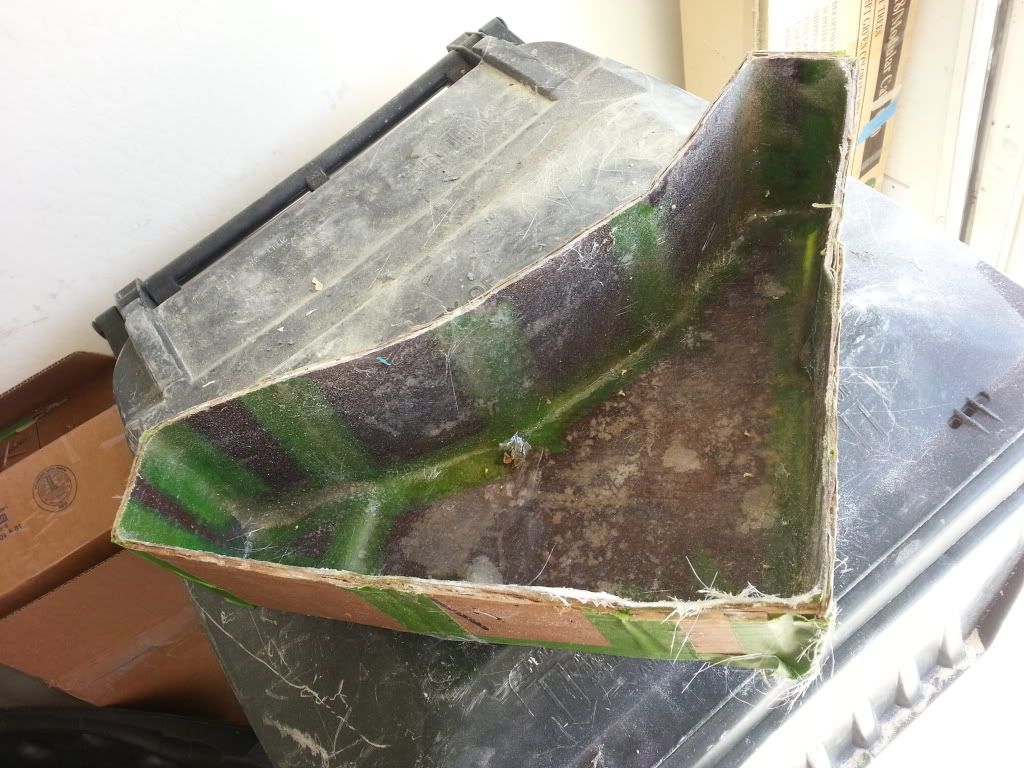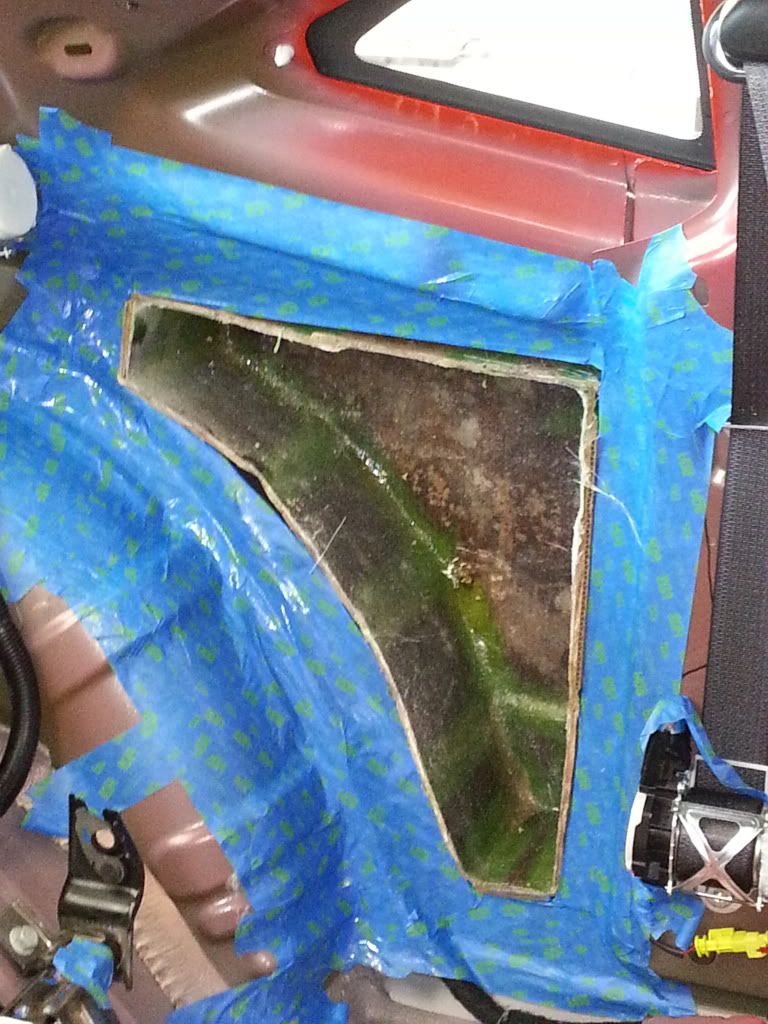 after rolling the car out into the sun, I turned my attention to the other part of yesterday that pissed me off... the center cluster...
i had some left over resin, so i used that to fill in any dips, valleys, etc... I know it's not the best, but I didn't feel like mixing up a batch of rage when I already had this. besides, it kinda self levels. It also made some of the softer plastic that got lifted rock hard, so I could sand them down. I couldn't have done that with body filler. only two things bad about resin this way... you have the sand the hell out of it. 2, since it's clear, it still appears in some places to not be smooth... optical illusion that messes with you for sure..
so, sand, sand, sand, sand, fill, sand, sand.... you get the idea.
here we are sanded, cleaned and ready for the texture coat...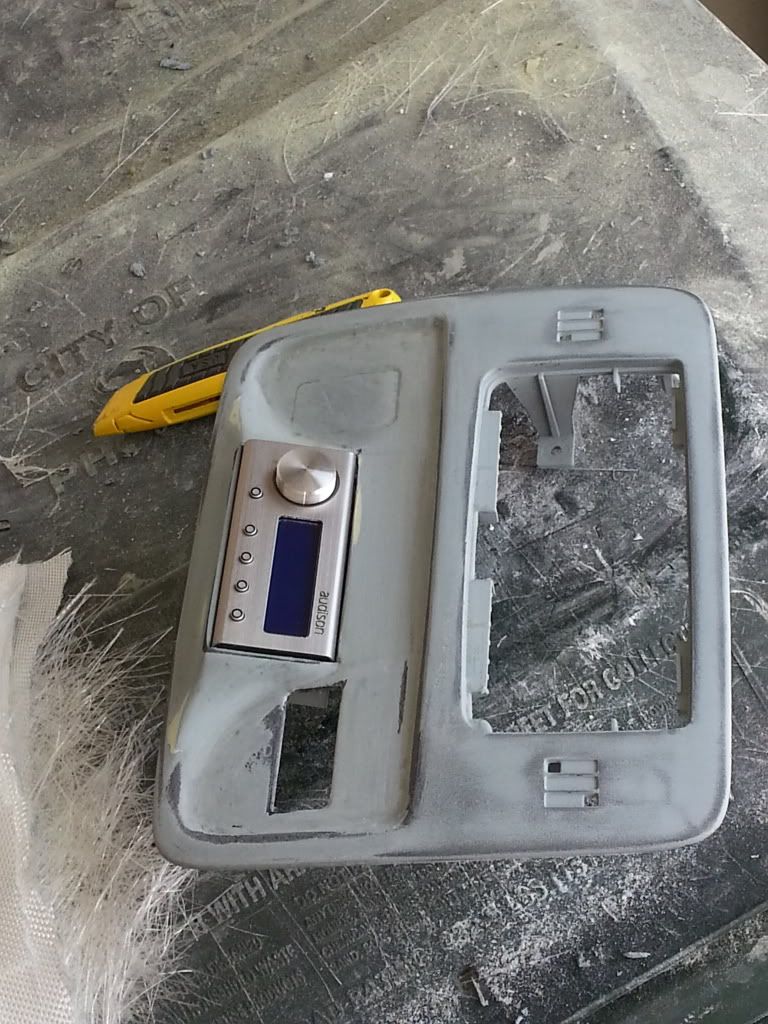 after the texture coat and some sanding, and then SEM paint...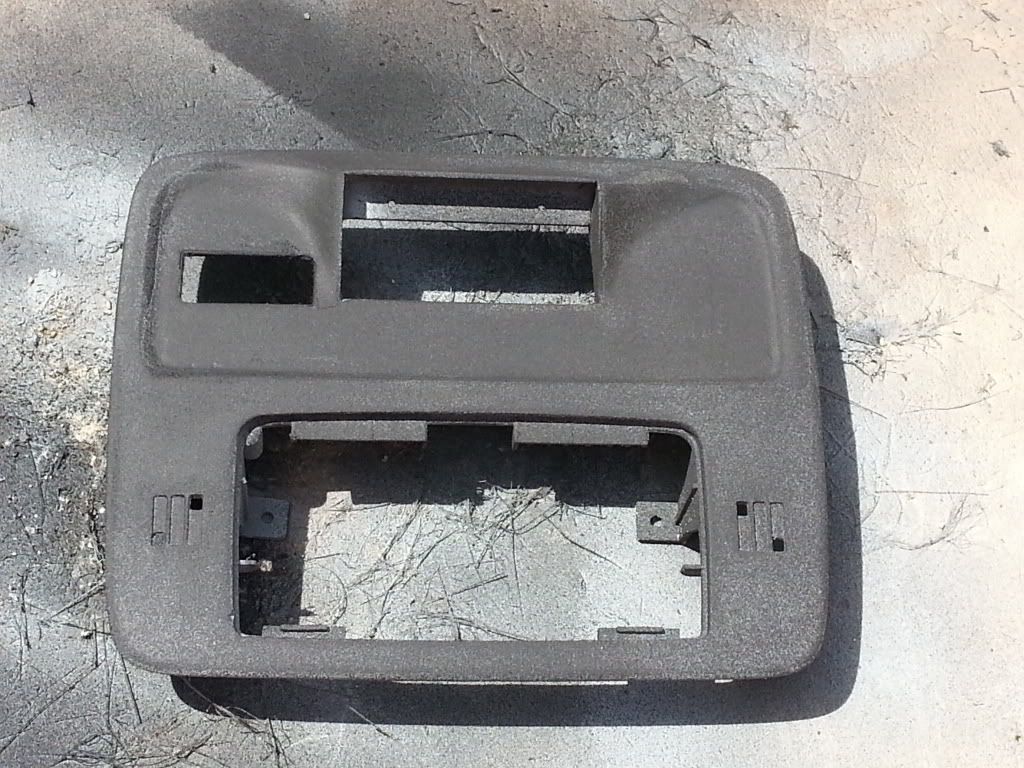 a few more coats of paint, let it dry, etc...
and voila...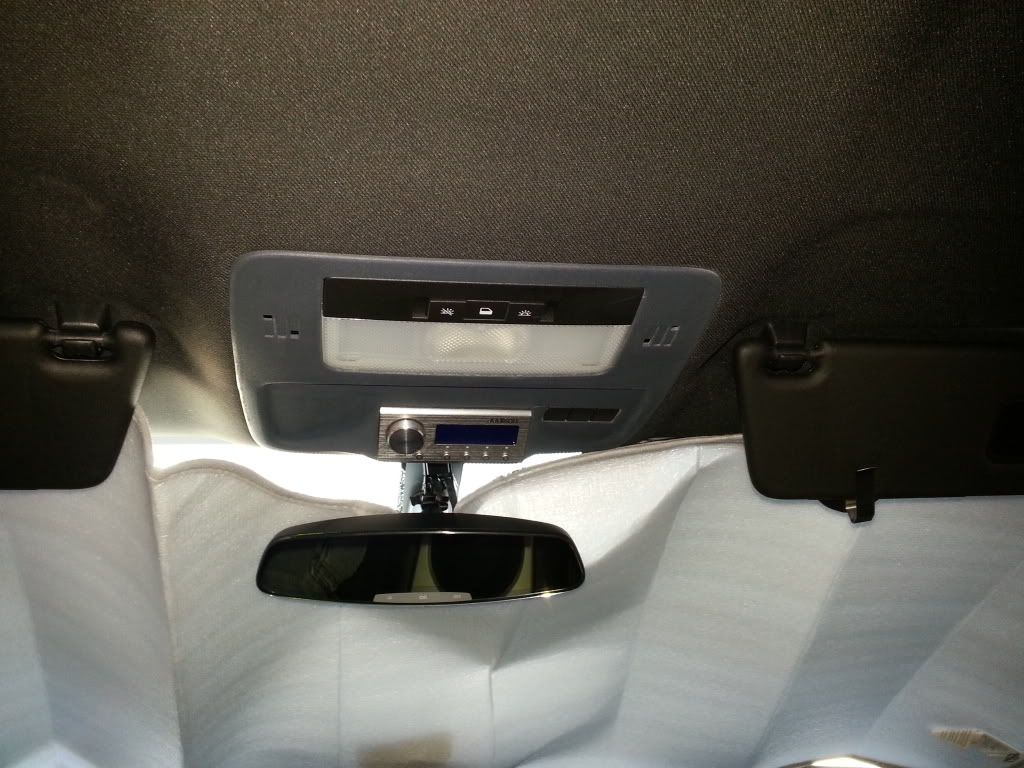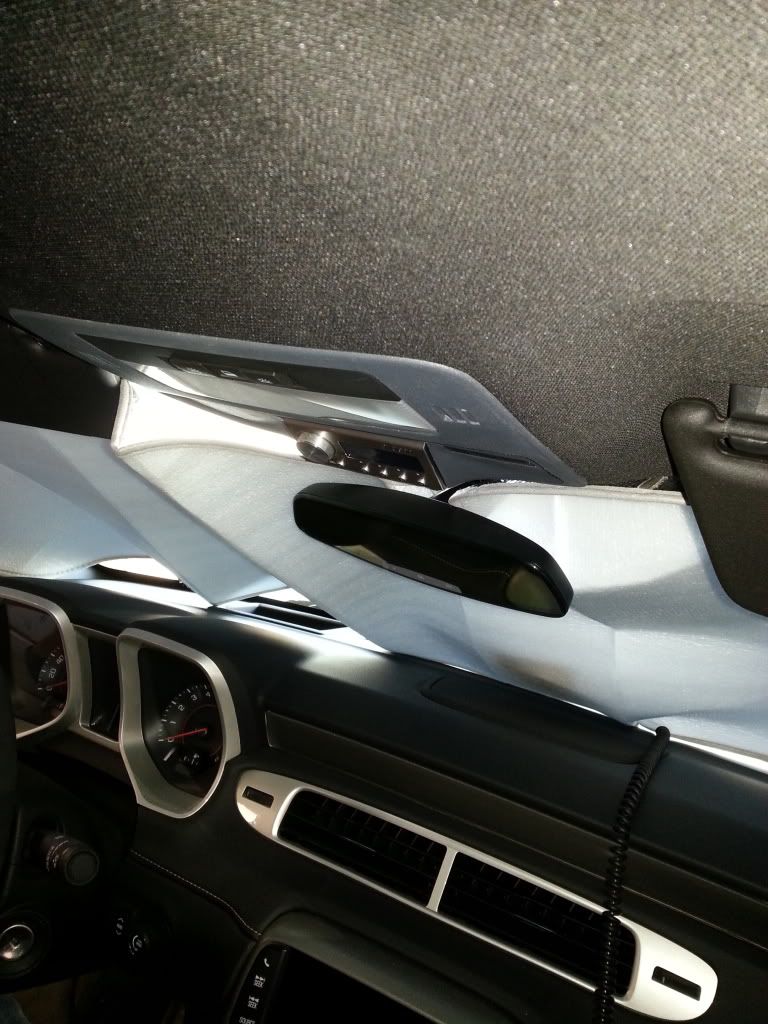 it's not my best work and it was a bit rushed, but it looks great, and I can say I have one more thing I can check off of my to do list...
I'm actually pretty happy how it turned out. I just don't get why SEM paint never ever looks like it matches in pictures...
oh well..
once this was done I returned to find the quarter panels .... wait for it....
cured!!!!!!!!
time to do layer 2...
after this, I should be ready to pull them out and form them outside of the car. I'm using heavy chop, so it build up fast, but I should have a minimum of 3 layers everywhere, some 4 layers... can't wait to pull them out... :0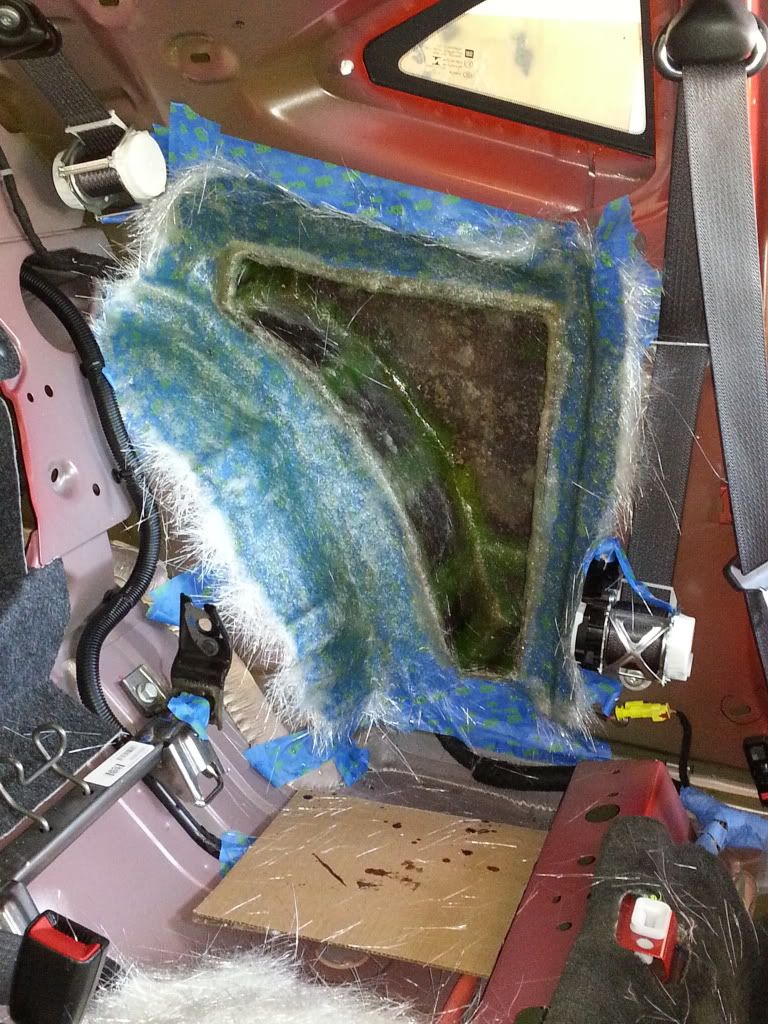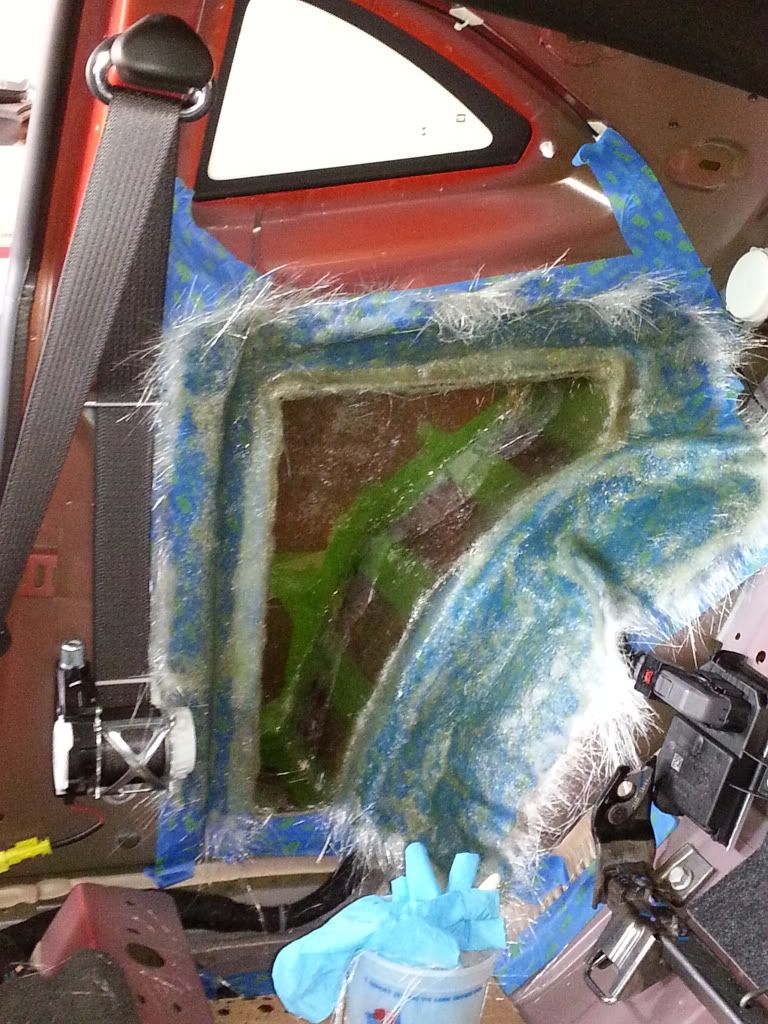 i wonder what type of volume I'm going to be getting out of these. I'm being optimistic, but I'm still not sure I'll have enough to net 1.5 cubes after driver and port displacement... we'll have to see though. I'm definitely stoked about having these drivers in there though.... it's going to be effing sick
.