This spring we have received a lot of questions about the ability to add a clear headlight protection kit to a headlight with pitting / stone damage, as opposed to on a brand new headlight. The answer is yes, you can apply our lighting protection kits to pitted headlights. In fact in most cases adding the headlight protection kit with work to restore your lights as the adhesive we use (which is thicker than the typical e bay overlays adhesive and material) does a great job of filling in the pitting and smoothing out the surface. This results in a clearer headlight an better light output as the scattering loss is minimized.
We have added a dedicated page on the site
here about this headlight restoration process
To more clearly show what the material can do we took a typical pitted headlight and installed a circle of material in the center.
Starting point : 100k+ miles of I should have had some clear headlight protection installed from day one...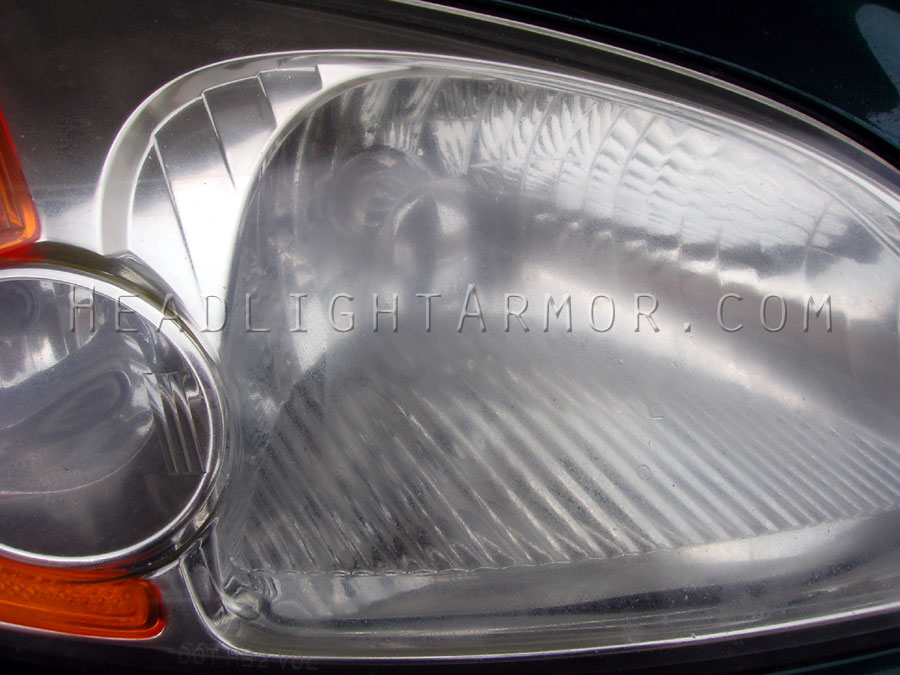 Installing a circle of Headlight Armor to the center of the light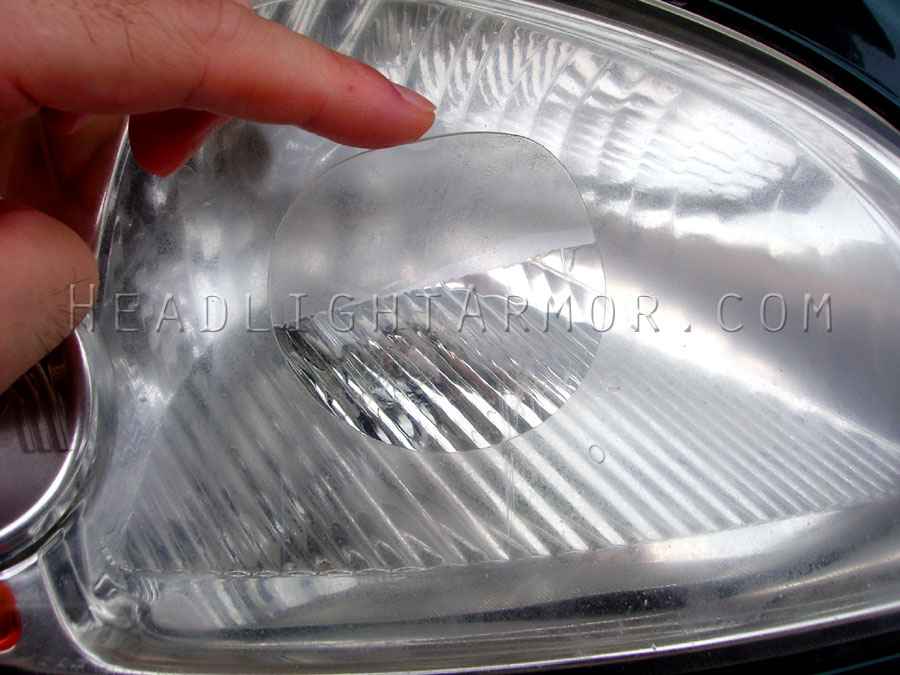 With the circle of Headlight Armor applied you can see the clear difference between the starting point and how the adhesive fills in the pitting. The photo taken seconds after application. As the water from the application evaporates and the adhesive sets it will become a bit clearer.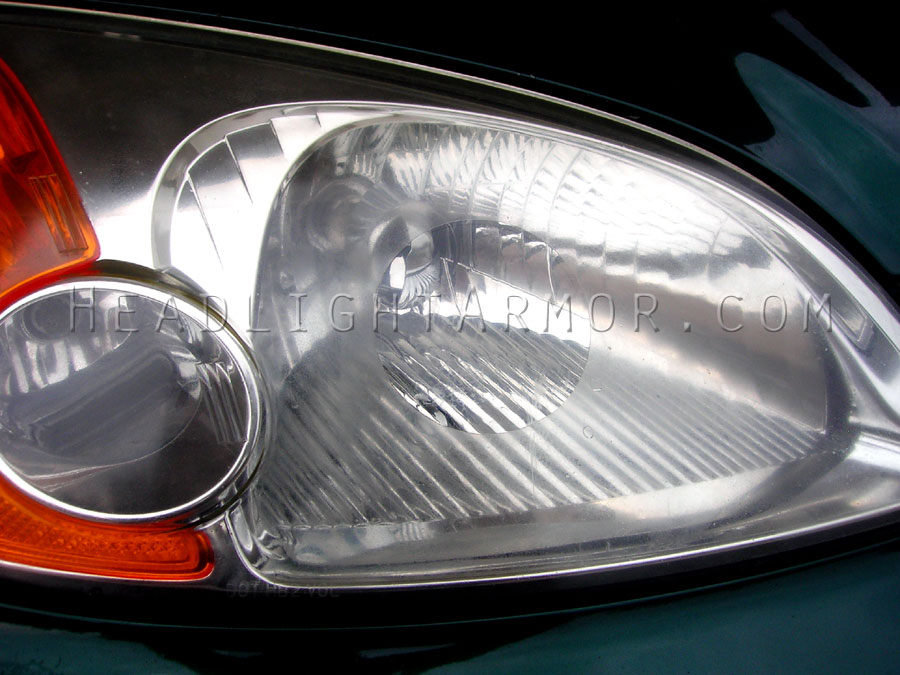 While the headlight in question would likely have benefited from some full on headlight restoration first (sanding, polishing and buffing), we wanted to show what the material can do on its own. How well it 'fills in' pitting and scratching on your lenses will depend on the condition of your lights.
Keep in mind that the use of a Headlight Armor headlight protection kit will work as a restoration kit only if the damage is on the outside (surface) of the lens. Depending on how bad the pitting is you may need to use a full on headlight restoration kit first (sanding, polishing and buffing). If you have chemical damage to the light from improper cleaning / maintenance that has attacked the structure of the light you only option may be replacement headlights. If the damage is on the inside of the lens then you would need to address that as a separate issue. The use of one of our colored kits will have a similar effect as the clear as they use the same adhesive base.