This hose relocation kit by
TechAFX
is awesome for cleaning up the engine bay in your 5th Gen Camaro. When you take off the stock engine cover the heater hoses, fuel lines and Evap lines will all be exposed making your engine bay look very cluttered and unorganized. With this new hose relocation system from
MTI Racing
you will be proud to show off your LS engine at cruise nights and car shows. The relocation kit allows for the hoses to be removeed off the top of the engine to a lower side mounting position completly out of the way for an uncluttered engine bay.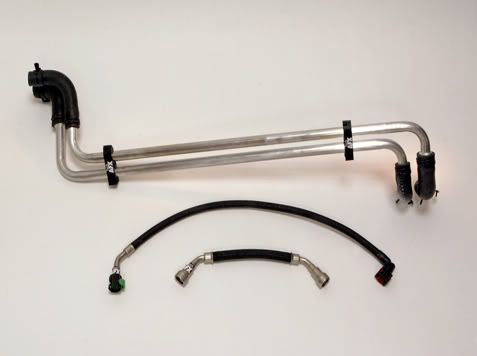 This is a before photo, you can plainly see the heater hoses on top of the engine along with the fuel and evap lines.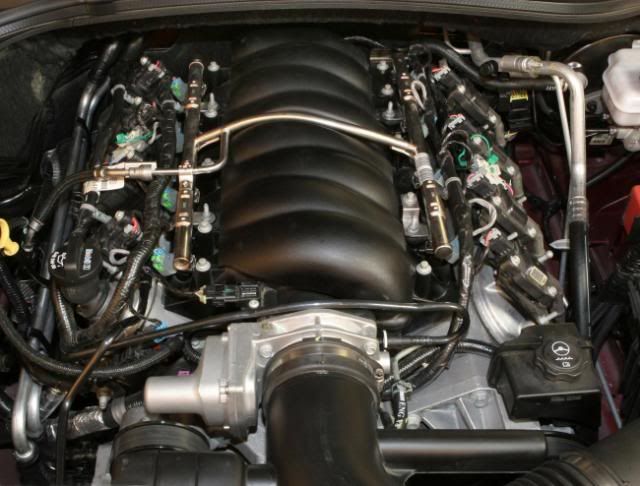 With the TechAFX hose relocation kit installed the engine bay is show ready.