When my car is parked for more than a day, the next time I drive it I get the awful "thump thump thump" and lumpy ride for the first couple of miles. It's a flat spot on my tires. I've had cars do this before, but never as badly as the Camaro. I think it is because the rubber in the Pirelli tires is particularly soft.
I found these stands that are supposed to help stop the flat spot problem:
http://www.griotsgarage.com/product/...2C+set+of+4.do
And a pic: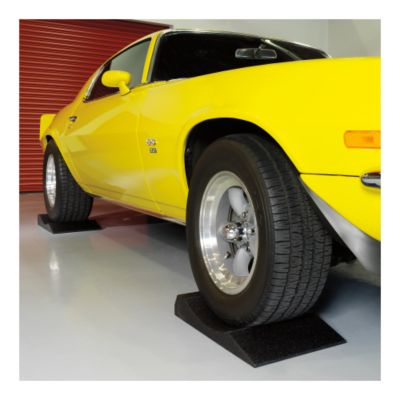 Have any of you used this kind of thing before? I'm thinking that I will want to get something like this for my car especially for when I store it for the winter. I think it will be helpful for the rubber to get off of the concrete floor of my garage.
What do you guys think? Have you seen these from any place else for a bit better price? Thanks for your input.
(Yes, I did a search and didn't get any helpful information. Pardon me if it's been discussed previously.)