Here the bracket installed:
Here you can see how I rerouted the harness under a cavity.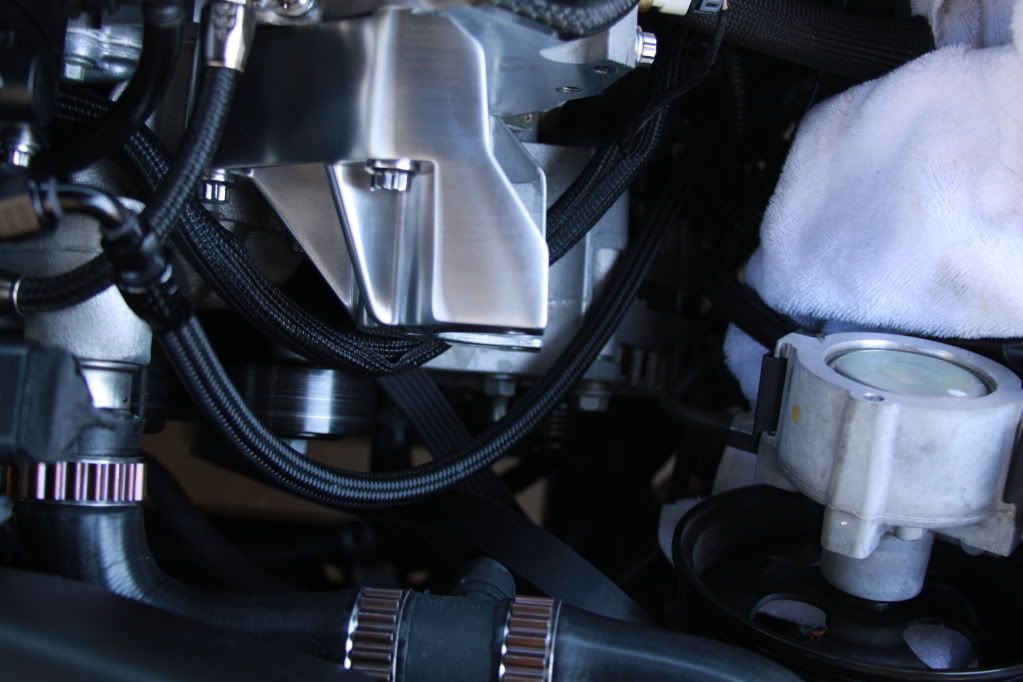 Looks much cleaner without the harness running over the bracket.
One more shot.
I guess the only thing that stinks is that now the water pump and alternator bracket looks like crap. Oh No, I shouldn't had said that knowing myself
that will be my next project.
Factory exhaust stick out like a sore thumb, looking at different brands.