I figured it out people and I'm going to share the knowledge here for all who want to add bluetooth hands-free phone support to their existing stereo with oem onstar box. Forgive the poor quality of my pics..
There are two separate onstar modules for use in the 2010 Camaro. They are made by Continental (who bought motorola's car division)
The basic box is part #20842730, it has only two fakra antenna connectors and no bluetooth emblem on this box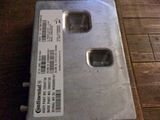 The other module is part # 20842731, has three fakra antennas one of which has a small bluetooth antenna attached. The box has a bluetooth emblem on it, some will find the antenna is not included as it is a seperate part: #15938939?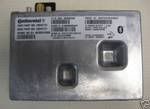 here is another view of the connectors on the bluetooth box w/antenna

The procedure for replacing the box is very easy:
First pull the onstar fuse in the interior fuse box (refer to owners manual)
Next remove the glovebox and the protective plastic moulding behind the glove box up high by the dash
This protective piece is held in by 5 torx screws
Once this piece is removed you can plainly see the precious silver onstar box hanging upside down on the left
The box unclips and slides right out of a plastic bezel (easy easy)
Unclip the two fakra wires and the two white small harnesses and switch the boxes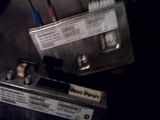 here is the new box connected
slide it back into the bezel and reistall the protective piece and glovebox.
Reinstall the Fuse and You're Done! Turn on your car and pair your Bluetooth Phone (My iPhone worked flawlessly, instantly)
Next press the blue onstar button on your rear view mirror and inform them that you have changed your hardware, they can migrate your current account in about 15 minutes.
The only real hurdle you will have is locating a bluetooth onstar box for sale as I do not believe that you can order the part from the dealer. It is my understanding that they will only replace the box in case of theft, fire, or accidental damage... I bought mine from an aftermarket builder who stripped down the car for racing.
OK, I think that's it.
Let me know if I missed anything or if you have any questions, but go easy on me this is my first tutorial post