Fresh from the factory tucked away in Tom's garage.
My car came with the very rare 1FLA option....
Which includes the snow drift location beacon...
Oh boy... Scott and Tom "testing" my car...
Supercharger and ARH exhaust install. Great Job Tony!
Final Dyno Numbers From Tom Henry
And finally picking up THR 22. Thanks again, to Tom, Fbod, Number 3, Pete, Speedster, Tag, MrC, Dragon, Cyn, Blade, Zebra, Mlee, 68, Shno and especially PQ for keeping me "occupied" while I waited.
First pic back home in FL.
First Mod. Airaid asked me to modify and test fit an intake on the maggie.
TechAFX heater hose relocation kit. Hard to see in this pic. The heater hoses that normally run over the top of the passenger side valve cover are now routed below the passenger side heads, above the headers.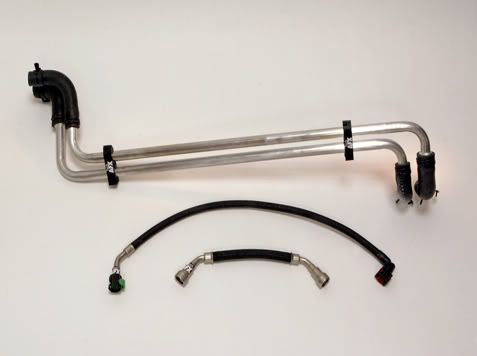 First Cosmetic Mod. Color matched antenna from BeckyD@rodgers.
Personalized Plate
Heritage Grille, again from Becky.
Mike Norris Catch Can.
Coupe pics after a polish and wax.
Pedders Suspension
Lingenfelter Racing Pedals
Rear view mirror and camera from 2SSRS
Blade Spoiler From BeckyD @ RodgersChevrolet
Concept Side Markers from AAC
Painted Rear Diffuser
Upgrade to Pedder FE4 Rear Sway Bar (32mm)
ZL1 Front Fascia
Seperate Clutch Reservoir
Brake upgrade - Powdercoated SS rear and CTSV front calipers, with ZL1 front rotors.