15 Oct, 2009
Livernois 2010 Camaro SS (L99 automatic) nearly breaks into 10′s quarter mile
Posted by: admin In: Main ()
A Livernois Motorsports tuned 2010 Camaro SS (L99 A6 automatic) nearly broke into into 10′s (with an 11.05 @ 125mph) in a recent quarter mile run at the Milan Dragway. This customer's car made 338 rwhp / 363 rwtq bone stock, but was pumped up to 550 rwhp / 505 rwtq by the time it made this run. Modifications to achieve these #'s include:
- Magnacharger MP2300 Intercooled Supercharger
- Livernois Motorsports Ported Lower Supercharger Manifold
- Livernois Motorsports Stage 3 CNC Ported Cylinder Heads
- Livernois Motorsports DOD/VCT Delete Kit
- Livernois Motorsports L92 Stage 1B Camshaft
- 60# Injectors
- Kenne Bell Boost-A-Pump
- Kooks 1 7/8" Longtube Headers
- Kooks Catted Connection Pipe
- Corsa Catback
- Nitto 275/40/20 Drag Radials
- Tuned by Livernois Motorsports
Check out the video of the 11.05 second run, the car sounds beastly!
See dyno, pics, and videos of this Camaro at the following LINK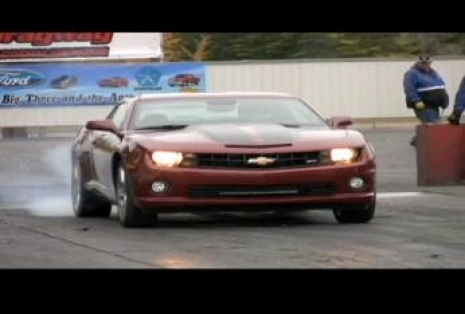 Tags:
2010 camaro
,
camaro
,
cams
,
camshaft
,
catback
,
exhaust
,
headers
,
injectors
,
livernois
,
longtube
,
mp2300
,
ported
,
quarter mile
,
supercharger