19 Jul, 2011
Camaro ZL1 Photos and Videos Mega Compilation Thread
Posted by: admin In: Main ()
With all the Camaro ZL1 photos and videos that have been posted on our forums since its unveiling at the Chicago Autoshow in February, we felt that a ZL1 photos & videos compilation would be a useful reference for all the ZL1 enthusiasts out there in Camaro land.
We'll be updating the compilation thread with ZL1 photos and videos until the car hits showrooms and begins delivery to owners early next year (ZL1 productions begin in the first quarter of 2012).
We encourage everyone to add to the thread if you see (or have) any photos/videos not already posted.
Follow the ZL1 Photos and Videos Mega Compilation Thread at the following LINK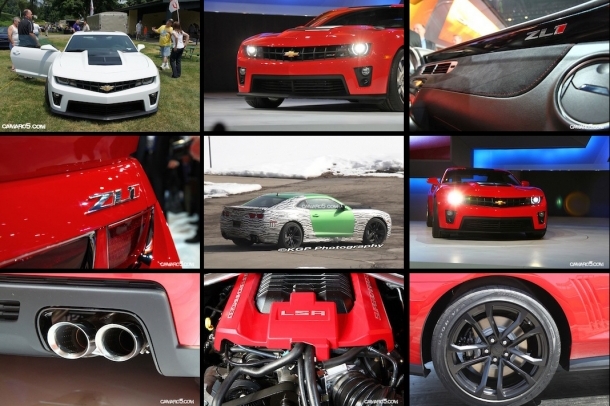 Tags:
2012 camaro z1l
,
2012 camaro zl1
,
2012 camaro zl1 video
,
2012 zl1
,
2013 camaro zl1
,
2013 chevy camaro zl1
,
2013 zl1
,
2014 camaro zl1
,
2014 chevy camaro zl1
,
2014 zl1
,
camaro z1l specs
,
camaro zl1
,
camaro zl1 auto
,
camaro zl1 automatic
,
camaro zl1 automatic transmission
,
camaro zl1 compilation
,
camaro zl1 exhaust
,
camaro zl1 forum
,
camaro zl1 forums
,
camaro zl1 photos
,
camaro zl1 pics
,
camaro zl1 traction control
,
camaro zl1 traction management
,
camaro zl1 video
,
camaro zl1 videos
,
chevrolet camaro zl1
,
chevy camaro z1l horsepower
,
chevy camaro z1l hp
,
chevy camaro zl1
,
chevy camaro zl1 forum
,
chevy camaro zl1 specs
,
chevy camaro zl1 video
,
new camaro z1l
,
new zl1
,
white camaro zl1
,
white chevy camaro zl1
,
white zl1
,
zl1
,
zl1 auto
,
zl1 auto transmission
,
zl1 automatic
,
zl1 compilation
,
zl1 exhaust
,
zl1 exhaust video
,
zl1 forum
,
zl1 forums
,
zl1 traction control
,
zl1 traction management
,
zl1 video