01 Dec, 2010
2012 Camaro Z28: Possible Factory Delivery Options?
Posted by: admin In: Main ()
Many auto manufacturers (especially European) offer special delivery experiences – at the company's headquarters or at a special locale (such as BMW's US performance center). In fact, GM has started its own unique delivery experience by offering the Corvette Engine Build Experience, the first program of its kind. The program allows anyone ordering a 2011 Corvette Z06 or ZR1 the option of traveling to GM's Performance Build Center in Wixom, Michigan, and hand assembling their own car's LS7 or LS9 engine for $5,800 (with supervision of course).
Which leads us to this question – Would you be interested in a factory delivery option for the 2012 Camaro Z28? And if so, what would you wish to be included as part of the experience? What would you expect to pay? [Provide your input HERE]
Some examples could include:
- All build documents for your Z28
- Pictures of your Z28 during the assembly process
- Tour of the plant
- Having a hand in building your Z28 in one fashion or another
- Being able to run your new Z28 on a raceway with a performance driving instructor post-pickup
Share your reaction at the following LINK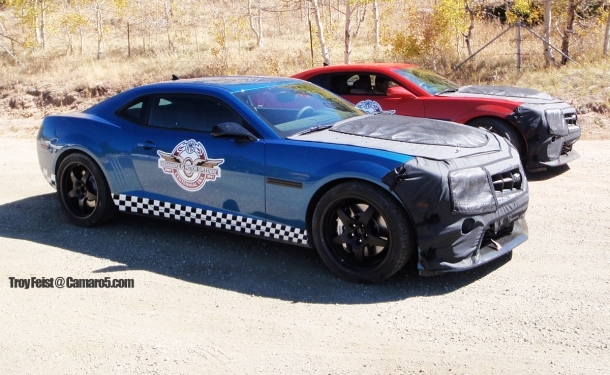 Tags:
2011 camaro z28
,
2012 camaro hp edition
,
2012 camaro hp model
,
2012 camaro hpe
,
2012 camaro z28
,
2012 camaro z28 news
,
2012 camaro z28 video
,
2012 z28 video
,
2013 camaro hp edition
,
2013 camaro hp model
,
2013 camaro hpe
,
2013 camaro z28
,
2013 chevy camaro z28
,
2013 z28
,
camaro hp edition
,
camaro hp edition model
,
camaro hp model
,
camaro hpe
,
camaro hpe forum
,
camaro hpe model
,
camaro z28 forum
,
camaro z28 hp
,
camaro z28 hp edition
,
camaro z28 info
,
camaro z28 news
,
camaro z28 specs
,
camaro z28 video
,
camaro z28 wallpaper
,
camaro z28 wallpapers
,
chevrolet camaro hpe
,
chevy camaro hp edition
,
chevy camaro hpe
,
chevy camaro z28
,
chevy camaro z28 forum
,
hpe
,
new camaro z28
,
new z28 news
,
z28
,
z28 forum
,
z28 news
,
z28 specs
,
z28 video