11 Nov, 2010
2012 Camaro Z/28 (HP Edition) Wheels from Camaro SSX? Proof in video.
Posted by: admin In: Main ()
An eagle eyed Camaro5 forum member spotted possible proof that the wheels on the Camaro SSX concept could be the wheels for the upcoming Camaro Z28. This info is found on the information placard for the Camaro SSX seen in this video.
Under the suspension section of the placard, the wheels are listed as 20×10″ and 20×11″ and are referenced as Z28 wheels!
See the video and screen capture at the following LINK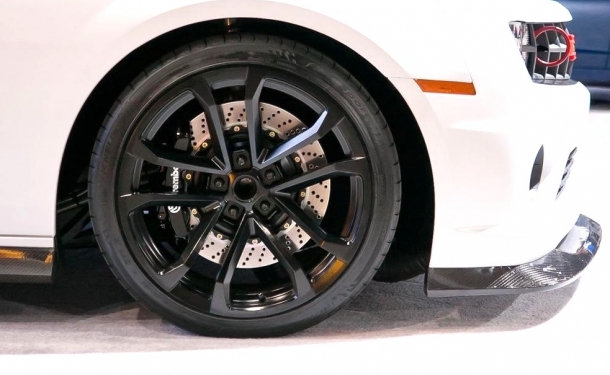 Tags:
2011 camaro z28
,
2012 camaro hp edition
,
2012 camaro hp model
,
2012 camaro z28
,
2012 camaro z28 news
,
2012 camaro z28 video
,
2012 z28
,
2012 z28 video
,
2013 camaro hp edition
,
2013 camaro hp model
,
2013 camaro z28
,
2013 chevy camaro z28
,
2013 z28
,
camaro hp edition
,
camaro hp edition model
,
camaro hp model
,
camaro z28
,
camaro z28 forum
,
camaro z28 hp
,
camaro z28 hp edition
,
camaro z28 info
,
camaro z28 news
,
camaro z28 specs
,
camaro z28 video
,
camaro z28 wallpaper
,
camaro z28 wallpapers
,
camaro z28 wheels
,
chevy camaro hp edition
,
chevy camaro z28
,
chevy camaro z28 forum
,
new camaro z28
,
new z28 news
,
z28
,
z28 forum
,
z28 news
,
z28 specs
,
z28 video
,
z28 wheels